Queensway Quay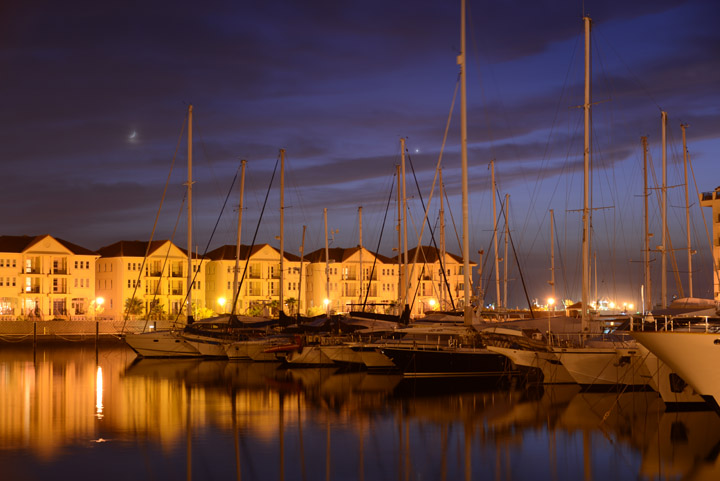 Queensway Quay is a luxury marina complex combining residential and commercial units. It has become a gastronomic centre with several long-established and popular restaurants some of which, like Waterfront, have become local institutions.
The marina is separated from the inner harbor by a unique residential development called "The Island" – an exclusive row of 19 townhouses right by the water's edge each with its own private pool. The marina has 185 berths, including facilities for up to eight 30 metre and two 40 metre vessels.
The waterfront is the perfect place for a quiet stroll or a drink with friends. It is also one of the best places to sample some fine cuisine. The Landing's, Le Bateau and Casa Pepe offer very varied menus from French classics to modern fusion and traditional Spanish tapas.
Queensway Quay is almost like a separate mini-community – it has a launderette, a take away and small cafes and the relaxed atmosphere provides a welcome contrast to the hustle of Main Street just a few minutes' walk away.