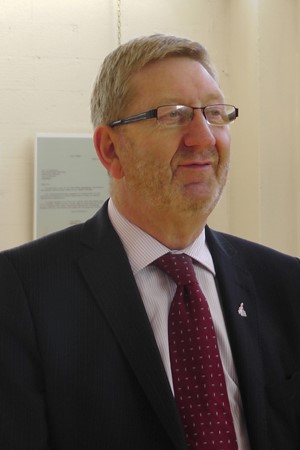 In celebration of the 40th anniversary of the 1972 Gibraltar General Strike, General Secretary of Unite the Union, Mr. Len McCluskey paid his first visit to the Gibraltar Unite Branch. To commemorate the strike a photographic exhibition has been set up in the John Mackintosh Hall, displaying a number of photographs and articles dating back to August 1972 when the strikes were occurring.
A Unite statement noted that during his time in Gibraltar, Mr. McClusckey will meet with Chief Minister Fabian Picardo as well as attend the Unite the Union's celebratory commemoration to be held at the John Mackintosh hall this evening.
Speaking on the anniversary, Mr. McCluskey declared the Union's full support of the Gibraltar members. He also mentioned that the strike was historic for many reasons. He claimed that the strike was not just for extra pay, but it was effectively about liberation. Mr. McCluskey insisted that he remembered the strike in 1972 when he was working as a shop steward in the Liverpool Docks. He noted that when victory was achieved for the workers in Gibraltar, it gave young stewards in the UK, strength and confidence. He suggested that the strike shaped Gibraltar's society and had an impact in the Spain.
During his time in Gibraltar, Mr. McCluskey will also meet with representatives of the Moroccan workers, as well as the UGT for both Spain and Morocco.