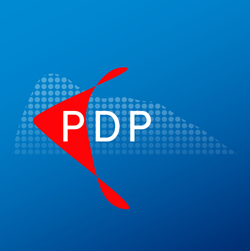 The PDP is proud of the GFA's futsal squad on its historic achievement at the UEFA Euro 2014 preliminaries for their 7-5 win against San Marino and for their best efforts against the other stronger teams of France and Montenegro. Congratulations and what a great way to set out on the road to full membership. It is unfortunate yet unsurprising that Spain has immediately announced again its intention to take whatever legal action necessary to block  Gibraltar's membership.
We therefore welcome greatly the extremely positive strides made by the Gibraltar Football Association (GFA) in becoming fully fledged UEFA members despite all the odds. The PDP offers its support in this endeavour and wishes the GFA the best of luck in the UEFA Congress where the GFA's rightful place within the European football family will be decided on.
The PDP is also excited to know that both Gibraltar's U19 and U17 squads will be competing against other European nations in their respective UEFA competitions. It is high time our developing players should be given this exposure to further their footballing dreams.