Dec 06 – Overseas Territory Vs. Crown Dependency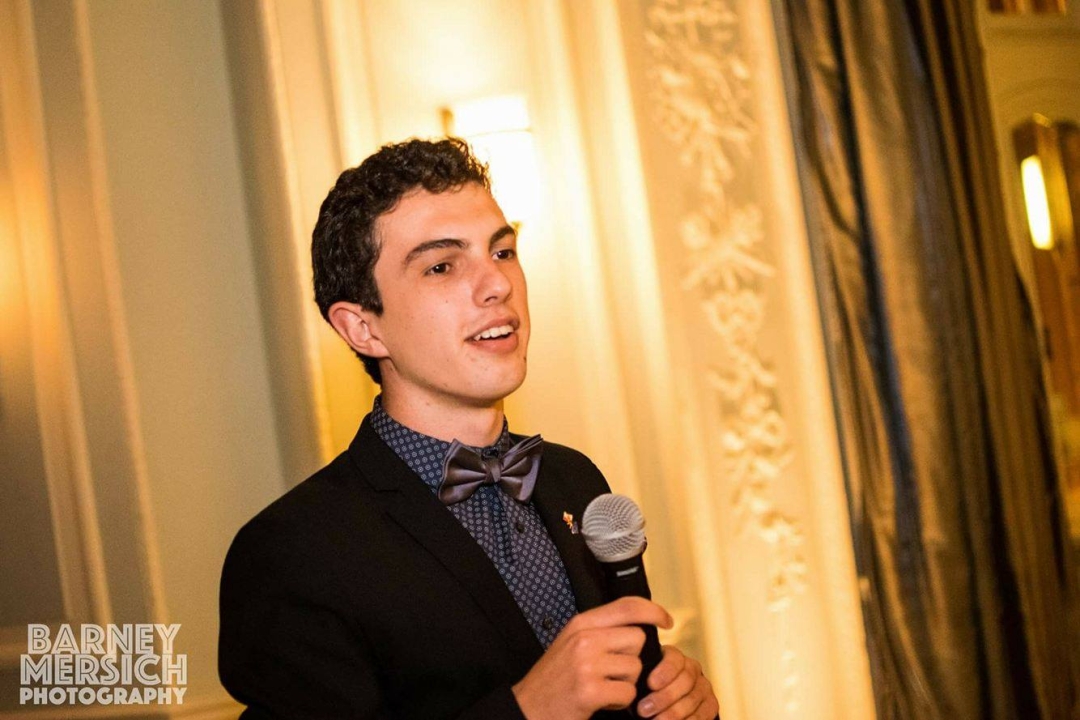 By Mark Montegriffo
GBC's Jonathan Sacramento recently spoke to Christian Democratic Party General Secretary, Paul Kennedy, about proposing a crown dependency status for Gibraltar. The party, based in Middleton, Greater Manchester have sent a letter to the Chief Minister advocating this position. The UK Christian Democrats will have no immediate and direct impact on our politics (or on UK politics for that matter) - perhaps rightly so given that they are not a political party representative of Gibraltar and participating on the Rock. Gratefully, noting and encouraging this new addition to our political discourse, it is worth discussing the merits and pitfalls of every theory that purports to promote our constitutional advancement in a manner that guarantees our self-determination.
The territories of the United Kingdom are classified, and have been classified, in a myriad of ways. Within the context of this specific debate, Gibraltar is an 'overseas territory' but, defined as a 'crown dependency', it would deliver a stronger message against the threat of Spanish sovereignty.
Kennedy was right in the interview to raise the convergence of these two classifications. In fact, they seem almost completely arbitrary. The decisive difference, he seems to suggest, is simply one of communication. In other words, the changing of Gibraltar's constitutional definition will have zero effect except only in so far as that there is a chance that it sounds like a more robust defence of British Gibraltar.
Indeed, what actually differentiates a crown dependency from an overseas territory is a matter of historical links. Overseas territories (formerly known as crown colonies) were colonies of the United Kingdom whose governments were established after direct UK rule. This can bring up complex questions about the nation-state but it can be best summed up with an imagined example:
Island X is an island in the Pacific Ocean. In the year 1750, there is a 'nation' (in the informal sense – i.e. a collection of people, perhaps with a shared language and customs, some form of trade, etc.) of inhabitants living in Island X. There has been no official 'state', democratic representatives, established autocratic leaders, or a desire of organising the society of Island X. It is a 'stateless nation' (assuming that Island X has the above traits and can be identified as a 'nation').
If Island X were to be colonised by the British, it would be a British colony. However, if it were to be colonised by Britain but in the future is granted or has gained a level of self-government, it would come under a British overseas territory. It is not unequivocally clear that a nation has to gain self-government itself or be granted it by their once-superiors, but judging by the precedence of overseas territories like Gibraltar and the Falkland Islands, we can assume this to be the case because whether it was gained or granted in either scenario, it was certainly desired. Therefore, the definition of Gibraltar as an overseas territory so far fits the bill as before British rule it was colonised by the Spanish, and so forth – as opposed to having had a Gibraltarian government overthrown by the UK colonisers.
On the other hand, crown dependencies are territories that had a history of government before having a link with the British crown. This is where there seems to be scope for debate but it is largely an issue of interpretation. Using an example from reality this time, the crown dependencies of Jersey and Guernsey became attached to the crown as result of the Duke of Normandy becoming King of England. The Duke of Normandy's time as head of state in Guernsey and Jersey was a time in their history when they were not ruled by the crown, and thus they became de facto crown dependencies when the Duke was made King. If we consider the period of Spanish rule over (or Moorish rule for that matter) Gibraltar in the same vein then it is conceivable that Gibraltar could qualify as a crown dependency, at least in logical terms. This point of contention can be resolved in two ways: either Gibraltar can easily fit into both categories, or that Gibraltar under the Moors and the Spanish is a dissimilar circumstance to Jersey and Guernsey under the Duke of Normandy because the Spanish monarch did not become the English monarch. They are intriguing arguments but in need of fleshing out in the political discourse if they are really going to have an effect on constitutional progress.
In any case, it is pertinent to name a few practical implications of the crown dependency status: crown dependencies are not member of the Commonwealth of Nations, they are not members of the EU as Gibraltar has been as an overseas territory, they are not part of the EU except in so far as they are in the Customs Area, and internationally they are not viewed as sovereign states but rather 'states for which the United Kingdom is responsible" (which would give us an even weaker standing at the United Nations). These, coupled with the obscene, albeit symbolic, idea of being 'possessions of the Crown' does not appear to be a good advertisement.
Despite this, our overseas territory label may someday outgrow its use. We must be cognizant of that. We may eventually incorporate more seriously the notions of independence, European city-state status a la Luxembourg or Malta, or even just a more nuanced relationship with the UK. The logical step seems to be to further the Rock's autonomy if and when (though it can be argued that these progressive constitutional routes could get Gibraltar international support, perhaps via the EU or the Commonwealth of Nations, which defeats the threat of Spain) the Spanish claim over Gibraltar has been dealt its last blow to something that is in line with Gibraltar's ambition and looks to enhance relations further afield, growing consistently as a modern sovereign democratic state. However, the crown dependency option does not seem to be an obvious act in the play of Gibraltar's narrative, nor does it offer any dependable or tangible improvements.  
Mark is currently studying philosophy and politics at the University of Manchester.