Jan 09 - The Spectre Of Hard Brexit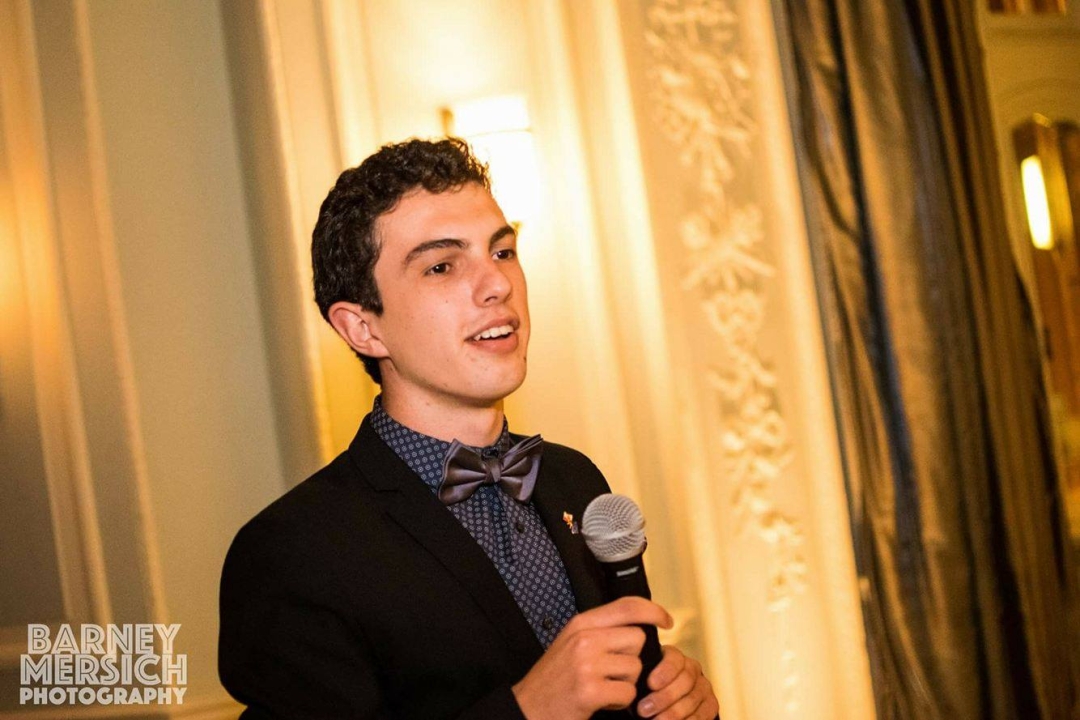 By Mark Montegriffo
The game of politics should be to always acknowledge that the status quo is finite, to repudiate the advances of an authority that does not hold the common interest at heart, and to collectively correct injustice. The status quo being our financial model, the authority to repudiate being Spain, and the injustice to correct being the dangers that a hard Brexit represents. In the spectre of Brexit, especially a hard one, our community must, for better or worse, adapt to thrive.
Gibraltar could face a huge but not insurmountable task if access to the Single Market is not retained or the Rock is used as a bargaining chip in negotiations. Most are aware now that Spain will try to use its veto to force Gibraltar under her will, with Spanish Foreign Minister Dastis recently suggesting in El Pais that if Gibraltar wishes to stay in the EU, "it would have to be consulted with us. That will require a bilateral agreement between Spain and the United Kingdom".
The 'existential crisis' that Chief Minister Picardo warned of could indeed be coming to fruition if our industries are not protected and successful, making the level of public spending a huge risk to our future prosperity. If Prime Minister May (or Theresa Maybe, as the Economist recently styled it) is letting Britain slide towards a hard Brexit, where it certainly seems to be heading at the moment given that May has said she will prioritise border controls over the single market, London is very likely to cut corporation tax to secure the City's prospects as the financial beacon of the United Kingdom. This, however, would leave Gibraltar's services sector in the most vulnerable state it has ever been. We could hardly get away with cutting corporation tax further as the benefits of going straight to London will likely outweigh the costs of staying here where a fluid frontier at all times is, to put it lightly, uncertain.
It is utopian, at this point, to suggest that another current pillar of the economy can advance to the extent that it singlehandedly replaces the loss to the services sector that a hard Brexit would do - couple that with the levels of public expenditure, one can be forgiven for feeling anxious. Therefore, it is very possible that Gibraltar will have to explore a new industry. This also is a cause for anxiety as we have virtually no material production to export to the world economy. If there were an obvious answer, every Tom, Dick and Harry will be shouting it from outside the doors of No.6 Convent Place. Either that, or the Government knows something that Tom, Dick and Harry don't know – and maybe it is a 'something' that justifies increased public spending in times of uncertainty. Or perhaps the answer lies somewhere in Hong Kong? In any case, Gibraltar's financial experts and entrepreneurs can still come up with a solution out of the political precariousness. Indeed, it is exactly the sort of pressure that a hard Brexit would represent that might shock our system into revolutionising our economy so that, when the negotiations are over and the dust is settled, we are not merely the means to an ends of May achieving a Brexit deal.
Suffice it to say that Brexit impacts greatly on our status quo, as it does to our friends in mainland UK. This is not necessarily something we should lament for too long though. Our 96% mandate is a reminder that we are able and justified in wanting to remain European and connected with the world's strongest continental economic bloc. That clarity should be maintained as a matter of duty to the people who voted and the principle of democratic justice. Clearer still should be the fact that our border must not be allowed to shut, as it was under the Franco dictatorship.
But if hard Brexit becomes a reality, we need to, in the same breath, seek guarantees from the UK Government that our economic stability will be protected as much as possible while the Rock moves to securing its financial strength in potentially fragile times, without depending wholly on UK subsidy. If they decline to do this, we could very well see the off-hand suggestion of the micro-state solution by the Chief Minister at the House of Lords moving into the public consciousness.
Imposing a hard Brexit on Gibraltar would indeed be a betrayal and would provide a further crisis. But it is time to recognise that the status quo everywhere, including here, is in severe jeopardy. Only then can we have the foresight to prosper economically, keeping good relations with the UK, Europe and beyond. For now, as Peter Montegriffo put it, "we have to be very nimble" – attempting to preserve the access to the Single Market as possible, while preparing to re-focus on a broader scale. This diplomacy requires consistent leadership and, twinned with the continuation of echoing the concerns and desires of the people of Gibraltar, be it at the House of Lords, the Andrew Marr show, or elsewhere, should be the game strategy until the Brexit fog ceases to linger.
Mark is currently studying philosophy and politics at the University of Manchester.