Mar 15 – Exploring The Scottish Link As Brexit Looms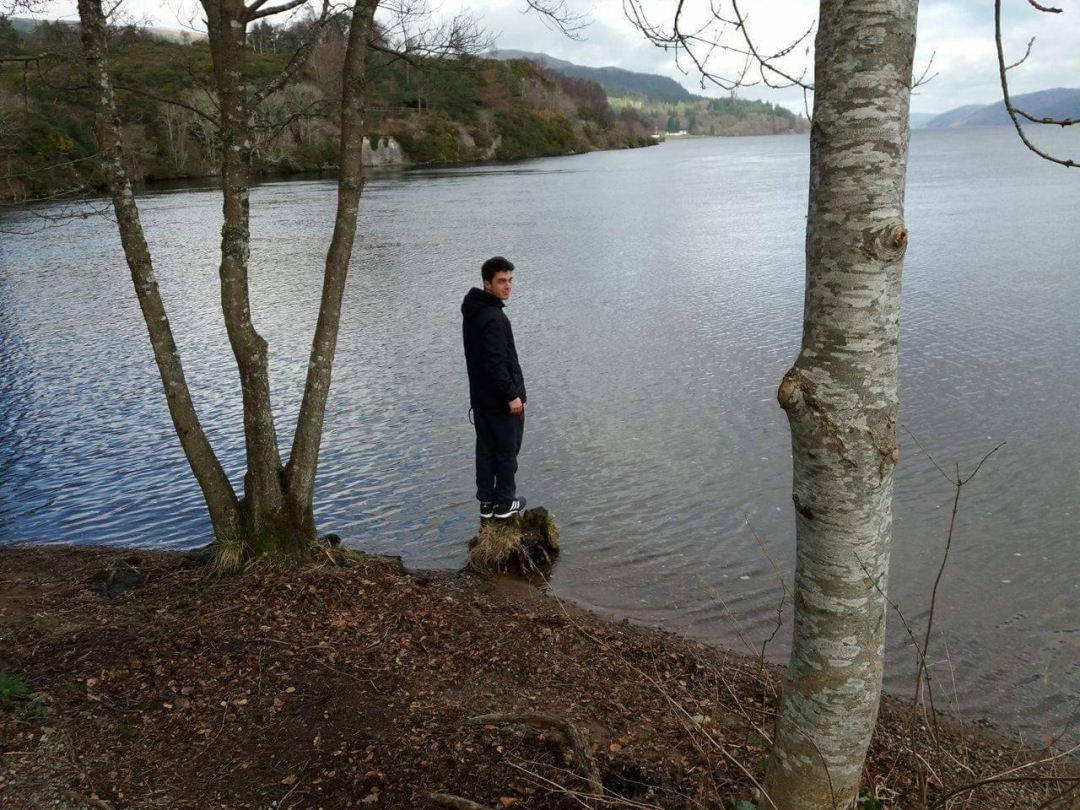 By Mark Montegriffo
I was eagerly anticipating my first visit to the land of the Scots. Having read some of the works of Robert Burns and David Hume, I felt a connection long before this past weekend – even prior to our new-found friendship with the Scottish Government post-Brexit. 'Rabbie', as Scots informally refer to the 18th century poet, was the name of the tour bus that took my parents and I across the nation in a 12 hour round trip. From Edinburgh to the Highlands, from Robert the Bruce to the Jacobites, Scotland has a narrative that is deeply intertwined with present attitudes in their cities, towns and villages.
Grant, the tour bus driver, wagered that "everyone on this bus has been influenced by Jacobitism". He delivered this guarantee by reciting 'Auld Lang Syne' by Rabbie Burns (whose poems sometimes influenced the Jacobite uprisings), part of which is sung by families all over the world. But I had read 'Is There For Honest Poverty?' and 'To A Mouse'.
I wanted to get a young Scot's opinion on the recent referenda on independence and the EU – and obviously whether he would take Gibraltar with Scotland back into the EU if that was a possibility: "Oh dude, please go for it...Brexit has really changed the dynamic. There were many people who were swayed by the argument that if we voted for independence in 2014, we would have to leave the EU. Now that we're leaving the EU against our will it seems like that argument was false. It's looking possible that we could be an independent member state of the EU...obviously Spain is the only obstacle because of the Catalonia question..."
I assured him, however, that the Catalonia question was not the sole worry for a right-wing Government in Spain that is always eager to placate the old nationalists who want to re-colonise Gibraltar. While it appears that we are dealing with a common enemy in Spain, this is not the first time that our political paths have coalesced.
Edinburgh-native George Don was Governor on the Rock in the 19th century, and he resided in Gibraltar for 17 years. The Rock's first clean water supply and sanitation system during the height of yellow fever, a new hospital, Gibraltar's first police force, and the Alameda Gardens are among Don's main achievements in his post. He is buried in the Cathedral of Holy Trinity and his bust observes the town from the vantage point outside the Gibraltar Parliament.
Our military links are not limited to the one man; regiments from Scotland have worked with British Gibraltar since her conception. So strong is this connection that the entrance to the National War Museum in Edinburgh Castle features two impressive dedications to Gibraltar on either side of the doors.
It was the morning that I took my train back to Manchester so I could get on with my university degree when Scottish First Minister Nicola Sturgeon announced that the first steps to a second independence referendum will be taken.
"When will ye get yer independence then?" asked Grant. "It's a bit more complicated than that," was my response. It is no question that our conditions are dissimilar. A Scotland outside of the UK and inside of the EU can probably continue its economic growth with its booming tourism industry that rakes in £6 billion a year, let alone the oil-related benefits. A Gibraltar in the same scenario could be a different story so long as there is a Government that is hostile to a Gibraltar that is anything but Spanish, virtually unafraid of squeezing our financial neck at the frontier and launching media campaigns against the Rock.
The threat is closer to home, both physically and figuratively. I deliberated to myself after speaking to Grant that "If Spain's desire to bring up Gibraltar's sovereignty becomes a thing of the distant past, whether it wants to reclaim it or whether it sees it merely as a smokescreen, we can start looking at 'independence' and deeper EU status more seriously. But we have a decent level of autonomy as it is...our ability to quickly adapt in a unified way means that Brexit is not a death-blow by any means...though it does present us with a potential crisis, no doubt."
This potential crisis will require us to widen our net and maximise our relations. Our history with Scotland gives us a good start. There are plenty of other economies that Gibraltar has been woven into in the past or present. It does not necessitate us to take a side in their internal matters such as the independence referendum, nor does it push us into a verbal crossfire with the UK, but there are mutual benefits in providing a rational hand of support should Spain act undemocratically. Meanwhile, we can send Rajoy a little message from Rabbie: "let us pray that come it may, (As come it will for a' that,) That Sense and Worth, o'er a' the earth, Shall bear the gree, an' a' that."
Mark is studying Politics and Philosophy at the University of Manchester.