Mar 17 - Rendezvous Chargrill Restaurant Review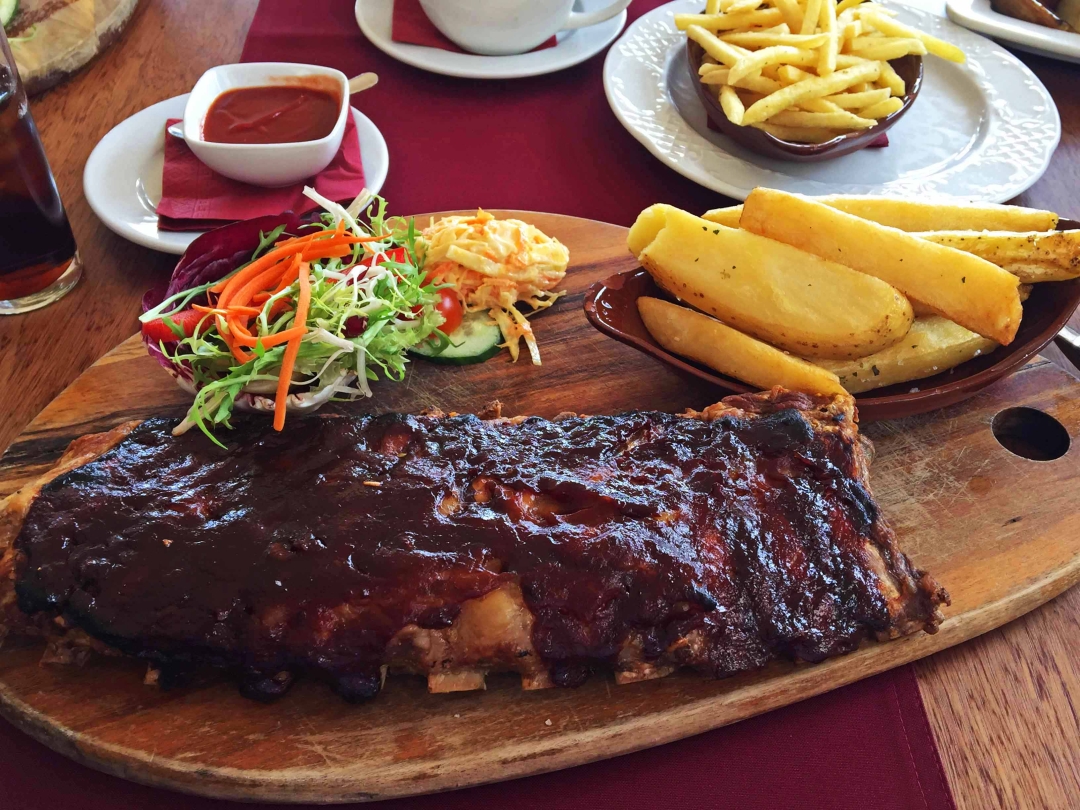 By Gastrorob
One of my top restaurants on the Rock, nestled away in idyllic Queensway Quay, is Rendezvous Chargrill; the perfect place to mark that special occasion or simply to enjoy a great meal in a picturesque and relaxed setting.
Rendezvous Chargrill can be found on the premises of the old 14 on the Quay restaurant (or Claus on the Rock if you're slightly older!) A lot of thought has gone into the transition this restaurant has had to make to transform it into Rendezvous Chargrill. Under the creative directorship of Daniel Breeze, it keeps true to the classy dining experience previously established by Daniel and Marianna Breeze at Le Bateau and the meatfest that was Ipanema; Rendezvous Chargrill successfully borrows from both. The restaurant is decorated with finesse and makes for a classy dining experience.
The waiting staff is great, interacting with diners and forging relationships with regular clients, to the point of remembering personal preferences. Daniel is always on hand to help behind the bar or help during service.
The menu reflects a rustic Mediterranean palate with something for everyone.  
There is a range of classic starters such as Gambas Pil Pil (£6.95), Homemade Port & Chicken Liver Pate (£5.95); French inspired dishes such as Classic Moules Marinieres (£7.95) Frogs Legs (£6.95) please try this is, it tastes like chicken! And Argentinean inspired starters such as Bertha Baked Provolone (£6.50) and Chorizo Criollo (£6.50).
Their selection of long boards, designed to be shared as starters, also double up as great lunchtime treats for two, the Parrillada Long Board being my favourite – a selection of chargrilled meats served from the belly of Bertha, Rendezvous Chargrill's charcoal oven. I had this for lunch the other day and it really would have been enough for three of us to eat comfortably with some chips on the side.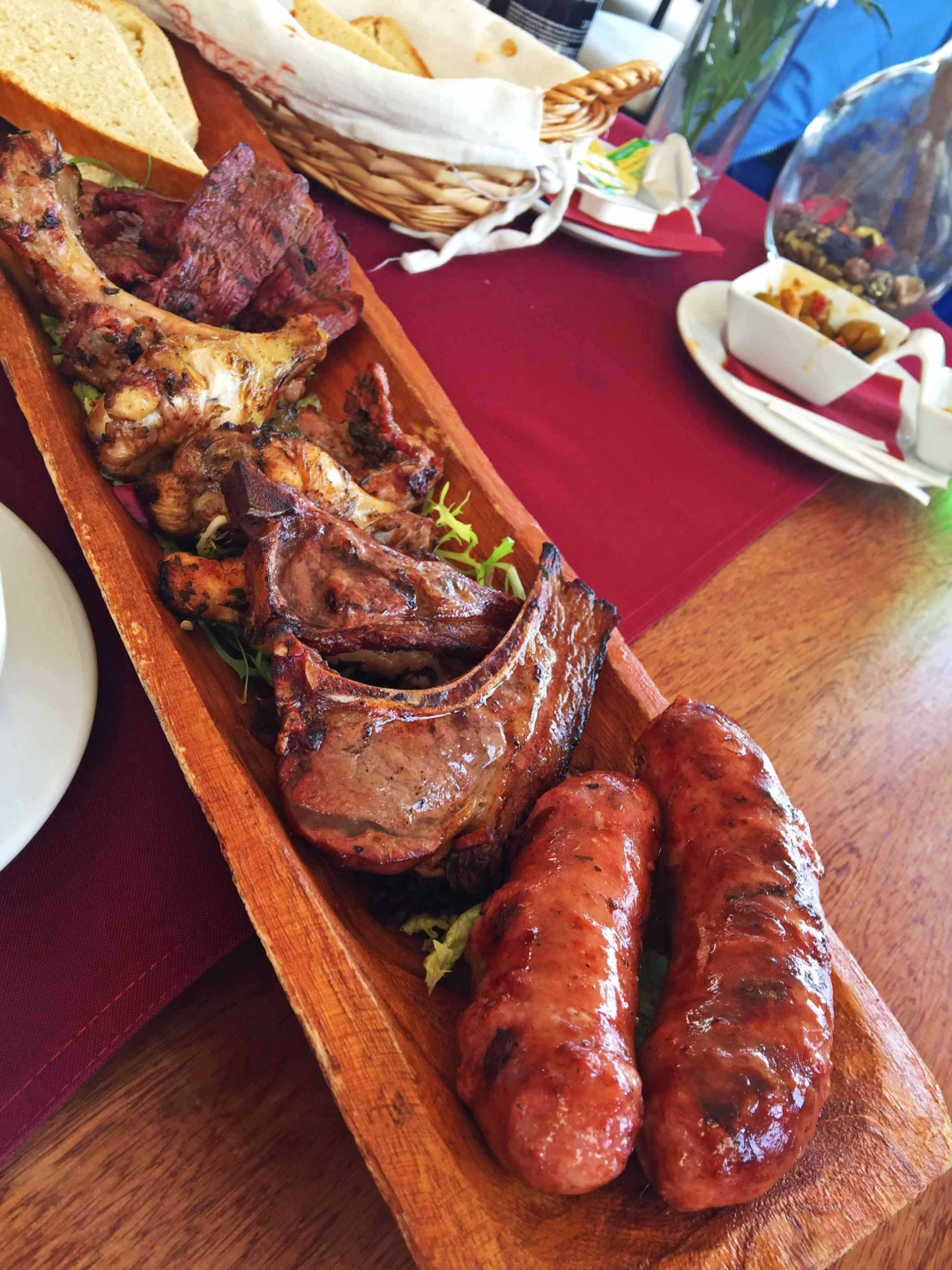 There is a good selection of options to choose as your main meal - from vegetarian dishes, salads and pastas, to whole baked fish and Bertha inspired dishes such as Secreto Iberico (£16.95), Bertha Ribs (£14.95), Piri Piri Chicken (£13.95) and their Rendezvous Legacy: roast shoulder of lamb with roast veggies and potatoes (£29.95).
I would recommend you pick anything from the belly of Bertha; the oak wood, lump wood and charcoal gives anything it flame-licks the most exciting of flavours. I personally thoroughly enjoy a good steak but the roast shoulder of lamb (Rendezvous Legacy) and Bertha's Ribs come a very close second.
I recently attended a Suckling Pig evening which I thought was a real treat. The flavours were incredible; the skin, smoke-kissed to perfection with plenty of meat to go round. A previous Carnivore Night was also met with wine-induced gusto! Please note you can order suckling pig at any time of year but must give 48hrs notice...tempted? You should be.
Come dessert time, I always say I don't need to end with sweet (considering how much I have eaten previously) but I have to say Rendezvous' twist on a lemon meringue pie (£6.50) made with sponge cake instead of pastry is a delicious way to end a meal. The chocolate fondant (£7.95) and crème brulee (£6.50) are diners' favourites but make sure to ask what the crème brulee flavour is going to be as this is subject to change.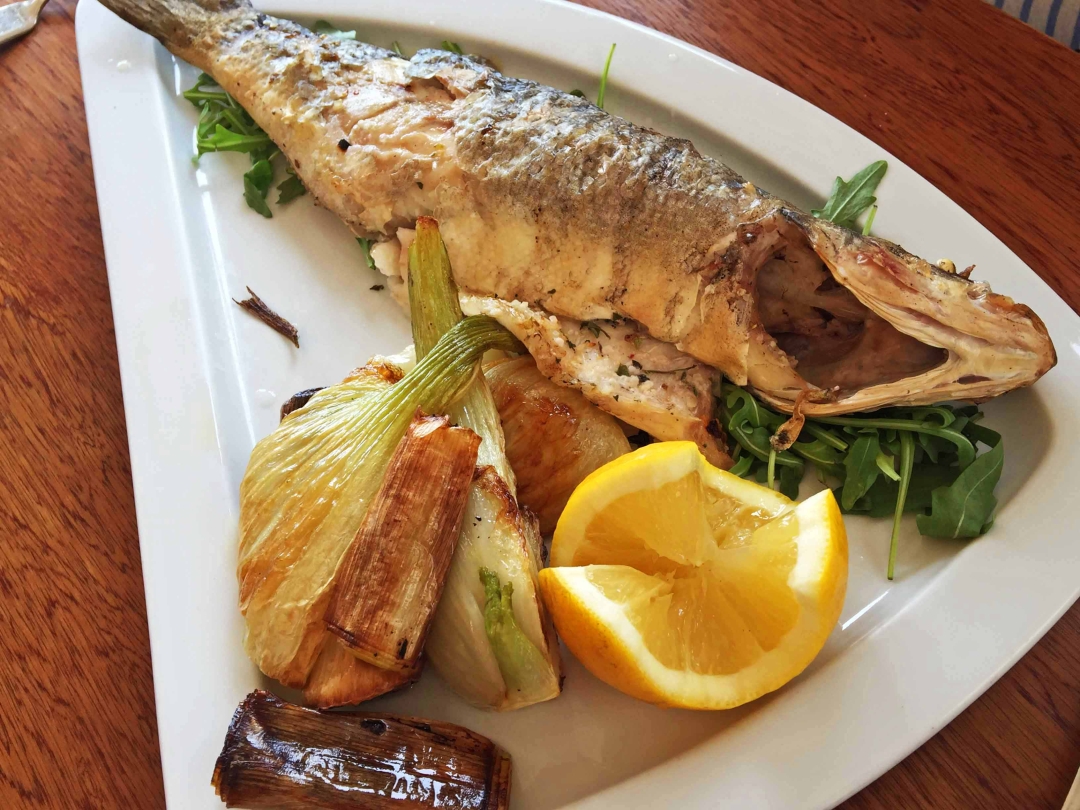 From humble beginnings as waiting staff at Biancas, Daniel and his wife Marianna, then moved to The Tunnel, Gauchos and then Pusser's Landing at Ocean Village, running restaurants for the late Andre De Barr. Finally, they took the plunge and bought their own restaurant, Ipanema in Ocean Village, which they ran for five successful years (who doesn't remember metre-long metal skewers with joints of meat carved at directly at your table?!) Eventually they sold this and opened Le Bateau in Queensway Quay. After four years Daniel and Marianna felt they needed to improve their product and transformed Le Bateau into Rendezvous Chargrill.
Sumptuous dishes, a good selection of wines and Bertha!
If you haven't been to Rendezvous Chargrill before please give it a try – pop in for a leisurely lunch in the sun, enjoy a great dinner watching the sun set or sign yourself up for one of their special evenings. Treat yourself!
For more reviews, recipes and food-related musings, visit/follow: Web: gastrorob.com 
Facebook: http://www.facebook.com/gastrorob 
Twitter: http://www.twitter.com/gastrorob  or @Gastrorob