Feb 01 - There Is No Good Argument Against Abortion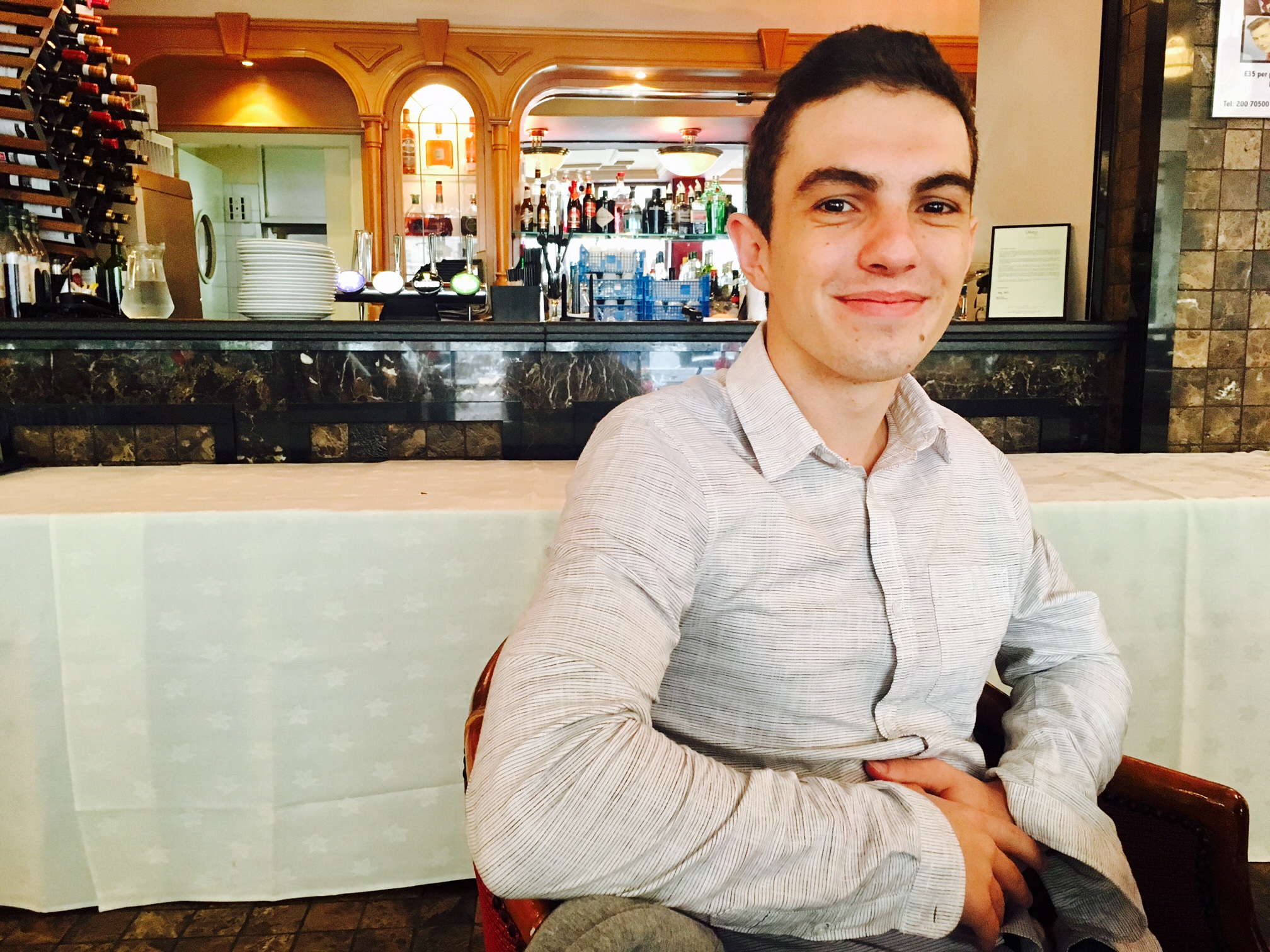 By Mark Montegriffo
A few months ago, Gibraltar's Roman Catholic Bishop came out strongly against the morning after pill. This week, the Gibraltar Women's Association bravely voiced its support for the legalisation of abortion. I found it strange that a women's association has only just now favoured this line, but that perhaps speaks volumes for the conservative grip on Gibraltar. Meanwhile, Together Gibraltar holds a public meeting for the discussion of women in society. I may not have any figures to back this up, as polling is virtually non-existent in Gibraltar, but I am probably not way off the mark in saying that most people born during and after the 1960s is likely to agree that Gibraltar is too far behind on these issues.
According to the Centre of Reproductive Rights, "more than 60% of the world's population lives in countries where induced abortion is permitted". Well of course, welcome to the 21st century. People are free to divorce themselves from a destructive marriage. Gays can now opt into marriage (although religious registrars can opt out of officiating the marriage). So why is it that in a western democracy - more than 200 years since Mary Wollstonecraft and a whole century after Emmeline Pankhurst - have we only just made it possible for women to partially control their own reproductive system? Nations all around Europe and far further afield have been through feminist movements, social revolutions and radical reform that kept up the pressure for legal advancement of women's rights.
The UN describes the choice of abortion as a human right. Human rights are exclusive to living humans who form part of global society. Humans may or may not pay taxes, hold national citizenship, own property, benefit from state provision, and so on. A foetus does not do this. An 'unborn child' is not a human organism but a biological organism living inside a human, who herself has rights. A call for the sanctity of life that blocks out the freedom of choice and sovereignty over one's body is evidently far more intolerant than giving people individual autonomy. The legalisation of abortion is not a slippery slope into infanticide, but rather a lifeline for people with unplanned pregnancies who want a safe alternative to raising a child against their will. Indeed, some women in this scenario seek treatment abroad when they could get it here if only it was an option.
I was raised as a Catholic, and thought I had to believe the prescribed set of doctrines that I earnestly held onto until the start of my teens. Then I began to study philosophy. The issue is that there is no argument against abortion, short of appeals to religious or emotional discomfort. The religious line being that 'all life is sacred' and the emotional one being 'an abortion leads to a slippery slope of an immoral society' – if life were sacred one should accept that the living's right to choose is more sacred than an undeveloped organism; and, the only slippery slope that would occur is one where women enter into commitments of motherhood when they are ready and can commit to a blossoming family life. Even if you use the values of a Catholic belief structure rooted in the family and autonomy, the logical conclusion still favours the legalisation of abortion. But of course, the anti-abortion rights argument is not a logical one, rather an emotional reaction, or appeal to religious authority.
Having been raised with those Catholic beliefs, I understand the pro-life position. But it obfuscates the bigger picture. If this discomfort blocked societal progress, humanity would not have gotten anywhere. Of course, we should attain progress in other areas such as family planning, sexual health, and education. But there is absolutely no reason given as to why abortion cannot be part of this. Those who object to abortion need not abort. But those who object abortion ought not to impose intolerance on a society that prides itself on religious and cultural tolerance. If we have freedom of religion and religious doctrine, it is a pointless exercise if society cannot have freedom from religion too. The state must aim to act in the interests of all its citizens, and denying progress on women's rights because of religious influences is not just undemocratic, but at odds with our values of tolerance. The state must legalise abortion 'across the board' so to speak, so that it is up to individual women to take the choice. Women who abhor abortion can decline, women who need or want an abortion can abort. The state legalising abortion has zero affect on pro-lifers just as gay marriage has zero affect to individuals who are heterosexual or against gay marriage.
Bishop Carmelo Zammitt does well to point out that "in a democratic society anyone may welcome or disagree with what the authorities decide", albeit during an intervention that judged that contraception is "morally wrong". It appears that in a democratic society, you can be gifted a car while condemning women who wish to be the drivers of their own bodies. This being shameful, it is not surprising that the Bishop takes it as a priority to cast existential fear (for those who might see his position as having any authority over moral truth) upon users of the pill above and beyond a message of understanding for members of the community who might have been raped or face circumstances where a healthy family life for a child is not feasible at a certain point in time. That is not the kind of tolerance that we have in mind when we speak of our community. Gibraltar, although apparently about a decade or so behind on modern social reform, is not stuck in a medieval time-warp. The manner in which the Bishop's statement on the Morning After Pill has been seemingly laughed off in most circles is testament to that. If Gibraltar is a decade behind, the Bishop is adrift by millennia.    
Back then, the GWA rightly suggested that "Modernisation in this field brings contraception into the open and encourages couples to discuss this without fear", which can only lead to a more positive outcome for family life generally. The pill was deemed to require a change in classification from prescription to non prescription for emergency contraceptive pill in the EU by the European Medicines Agency (EMA). Indeed, we are one of the last European jurisdictions to finally offer this service.
As the Gibraltar Women's Association put it, "religion should be separate from state decisions completely. We are highly concerned that there are currently doctors, employed by the GHA, who are able to put their personal beliefs before the best interests of their patient and can opt out of prescribing the morning after pill" – which seems like fair logic on abortion, too.
Across the pond, Trump's Republican administration is aiming to roll back reproductive rights, calling for bans on abortion. Let us show that we are not as reactionary as that cabal of sycophants. This week has also seen Ireland announce a referendum on abortion. One hopes that on issues of human rights, referenda are perhaps not necessary. But at the very least, a referendum will bring female empowerment to the centre-stage, something that is vital and long overdue in Gibraltar.
The topic of abortion is understandably an emotive issue. But emotion cannot prevent the state from choosing the right course of action. Not only does the state have a duty to allow for a woman to have sovereignty over her body, but it also has a duty to promote the best outcomes for individuals who exist in its society. This means that we should move to de-stigmatise the topics of abortion, family planning, and sexual health. It means that we should begin to change the culture of judgement that inevitably permeates in a small place like Gibraltar.
Fundamentally, however, we must ensure that the choice is provided. Nobody takes abortion lightly. If you are dead set against abortion for whatever reason, don't abort. If you are in a situation where your freedom, happiness, and life prospects are at stake, you should have the option to abort without fear of judgement...though there will always be a vocal minority of judges who will think of you as a murderer – these voices are intolerant and deserve nothing more than to be ignored.
Now that an increasing number of women are coming out with their abortion stories, we appear to be approaching a #MeToo-esque public conversation (perhaps could be called #MyStory) that could jolt society into feminist consciousness. If women are finally given individual autonomy over their bodies, maybe we can have a cultural shift that could even wind up with an empowerment that encourages more women to stand for parliament or to influence societal change positively and in an equal capacity to men.
Mark Montegriffo is studying politics and philosophy at the University of Manchester. He is also a member of Together Gibraltar.