Jun 14 - Pig Farms And Online Debate: The Perils Of Being A Digital Self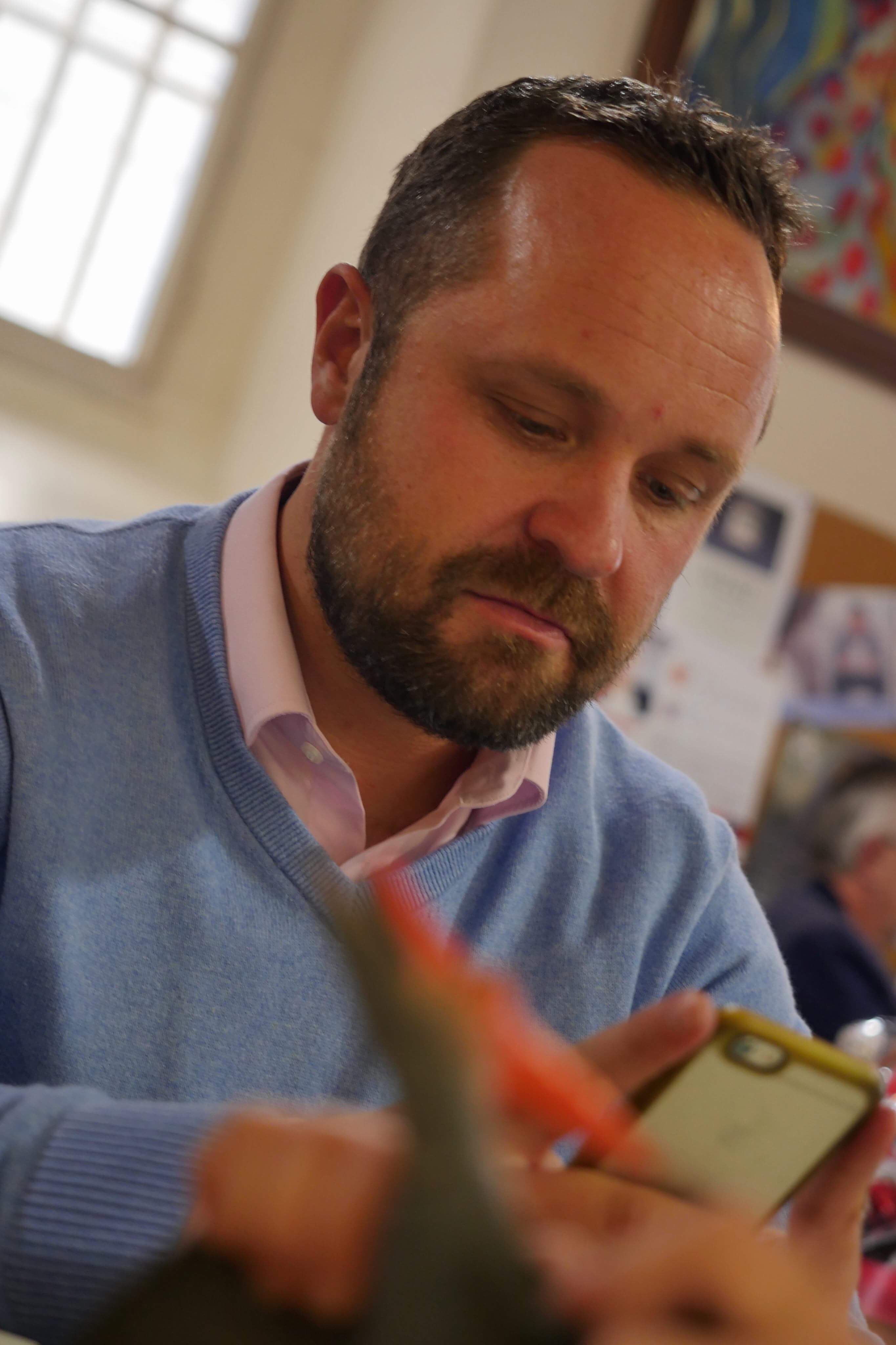 By Giordano Durante
In March, the New York Times published a lengthy article on Erik Hagerman, a man who, following the election of Donald Trump, retired from the online world and now lives in digital silence alone on a pig farm in south-eastern Ohio.
Mr Hagerman, who had the advantage of being financially secure, has not read a single tweet or Facebook update or news item since November 2016. He's called his strict embargo 'The Blockade', emphasising the war, trench or siege-like spirit of the project and he's gone to great lengths to ensure nothing interferes with or breaches his defences - he even, for example, listens to white noise tapes on his headphones in his regular cafeteria to keep out any overheard snippet of news, any dispatches from the messy frontline of politics and celebrity chatter. When he meets friends and family members, they're under strict instructions to steer clear of the news.
This social media and online blackout prompts important questions - I quote from the article:
"The fact that it's working for him — 'I'm emotionally healthier than I've ever felt,' he said — has made him question the very value of being fed each day by the media. Why do we bother tracking faraway political developments and distant campaign speeches? What good comes of it? Why do we read all these tweets anyway?"
After reading this piece, I implemented my own less drastic version of the ban: I removed some apps from my phone so that I could only use social media from my laptop.
***
Last year, the award-winning author Salman Rushdie quit Twitter.
"I have abandoned Twitter," he said. "It was just the moment to stop."
Rushdie said exchanges on the microblogging site were "bad-mannered" and blamed users' anonymity for the freedom with which they trade insults. He added that the lack of accountability and consequences was leading to "a generation of rude people."
This complaint is familiar - you can see it in online forums. Someone you have never met suddenly misinterprets a point you have made and attacks or threatens you. But it was another point Rushdie made that interests me, the one that made me focus on the unsavoury core of online life: he said that he didn't like "the tone or voice of it."
When I came across this, I thought: he's right - it's a question of tone, and his point carries over to other social networks. Scroll through a timeline - people are either bragging, shouting for attention, posting semi-literate rants, getting hysterical. Look at those comments on sensitive, complex moral debates like abortion - one's lasting impression is how angry most people sound online.
But beyond the anger, there's a faintly ridiculous tone which creeps in. Ben Lynch from GBC reads out some of these comments in his Social Poetry slot for the Hub. When wrenched out of context and read out, you realise how overblown it all sounds - people talking about parking in apocalyptic terms, comments that start off reasonably and then swiftly descend into unconditional moral condemnation or repulsive fascist attitudes. It takes exposure of this sort to see how dramatically and embarrassingly we've lost our sense of perspective.
Something happens to us while on social media - our default reaction is outrage. But complex political and moral debates call for charitable understanding based on facts and reasoning; an appeal to general principles, not knee-jerk reactions and untutored feelings.
***
I admire Erik Hagerman living in his pig farm. Now I need to qualify this admiration.
I don't want to be some tiresome Luddite. I recognise and embrace the possibilities for knowledge and interpersonal connections that the digital revolution has enabled. It would be impossible for me to conduct my own job as a journalist without social media, email, websites and a smartphone. But what I do resist is the assumption that a total dependence on such technology is unavoidable, that the complete integration between self and screen is an inevitable part of modern life. There must be another, healthier, more authentic way to live.
***
The English lecturer and author Laurence Scott has written about how the digital revolution has "rewired our sense of what it means to be human." His book is called 'The Four-Dimensional Human' - the fourth dimension is what he calls the "world of digitised experiences in which we can project our idealised selves."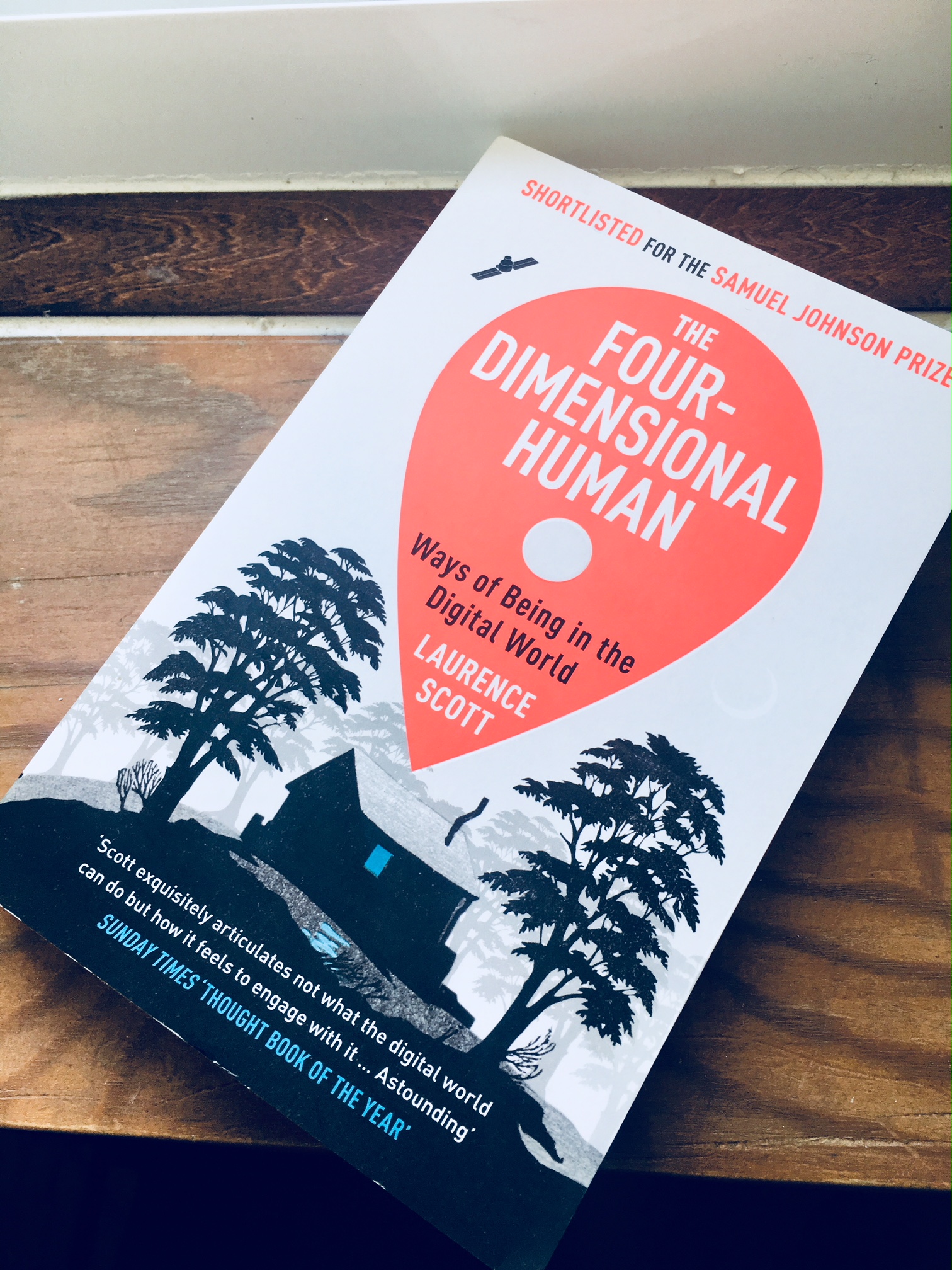 Scott describes how this dimension has undermined previously stable ideas of space, time and location. He says that ordinary 21st century experiences like having a Skype conversation transport us across the globe - we are physically located at a table in a restaurant in Casemates but we are also present in someone's bedroom in Canada and they are also, in a sense, in Casemates. The digital world is one in which we can be in multiple places at once. When our infuriated dinner guest tries to regain our attention, she might say: "You were somewhere else, staring at your screen, ignoring me."
Apart from this distortion of our common sense notions, digital life has made certain values evaporate. The value of privacy has been undermined as we unthinkingly expose more of our lives online. The value of mystery, discovery, the very idea of the unknown - all these are destroyed by the all-knowing, instantly accessible search engine, the profile pic, the LinkedIn page. With Google Earth you can visit practically every corner of the inhabited globe, with Facebook you can see what people ate for lunch, what they looked like eight years ago - there is such a thing as knowing too much and this can swiftly extinguish the thrill of encountering new places and new faces for the first time.
***
If you're in your late thirties like me (or older) can you remember what the internet was like? Can you recall the jarring notes of a dial-up modem, how basic, brightly-coloured webpages would take ages to load, the diverse nature of the early net before the big five (Apple, Google, Microsoft, Amazon, and Facebook) took over, and how a phone call would interrupt your connection? It was a chore to surf - it was inconvenient.
Looking back at those early, sepia-tinted days, it's hard not to feel a sense of loss. The arrival of affordable internet connections in our homes was greeted with a naïve optimism, and those first forays into the web were as innocent and awkward as the ugly fonts favoured by 1990s web designers.
Tapping away in our teenage dens, we didn't suspect that, rather than opening up a new world of interconnection and knowledge, participatory democracy and creativity, our digital lives would soon resemble a form of servitude. For every friendship rekindled, one turned toxic because of a controversial status; for every fresh item of knowledge, a barrage of fake news; for every search for a book, a creepy advertising algorithm would be triggered and follow you around.
The promise of the information age quickly faded, it seems to me, and the recent leaks of personal information that have hit the headlines only confirm our suspicions that aspects of the online world are deeply sinister.
What of the future? A generation that grew up as digital selves, not, like my generation, one that grew into these new selves from a pre-digital existence, carries the world in its pockets.
Something in me shrinks when, at social gatherings, I watch their faces lit up with the pale blue light from their screens. These expensive, global products rest cradled in their palms like sacred offerings.
I'm not sneering. I'm like this too, at times.
Let me just Google the address of the nearest pig farm.
Top pic: The author on his mobile, extending his digital self. (Photo by Anton Poggio)