Oct 11 - Interview With Julie Girling MEP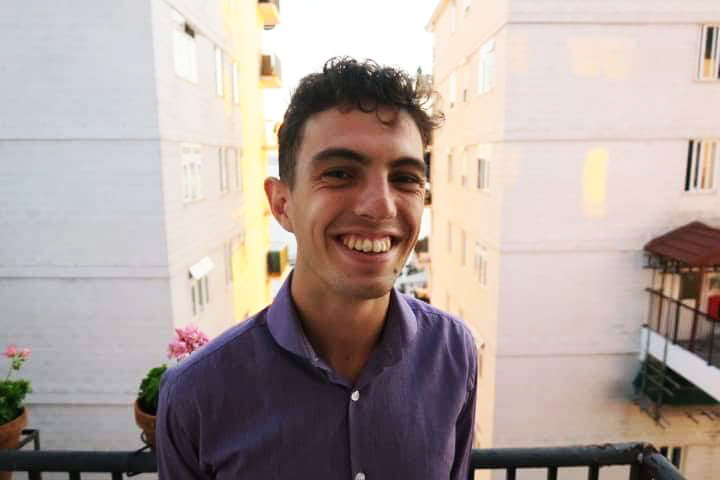 By Mark Montegriffo
In 2014, I joined a delegation of Gibraltarian students in Brussels to meet our elected European politicians. Plenty has changed since 2014, but one particular MEP for Gibraltar and the South West region has faced expulsion from her party. Here's an interview with Julie Girling MEP on the state of the EU, being kicked out of the Conservative Party, and what a People's Vote on the final deal could mean for Gibraltar.
Mark Montegriffo: You were elected as an MEP right when the populist waves around European politics were beginning to form. Now that they are in full swing causing Brexit and the rise of the far-right in central and eastern Europe, how are you feeling about the state of the European Union currently?
Julie Girling: An idea as progressive and idealistic as the European Union was always going to come up against complex problems, but it would not be excessive to say the current hurdles have an existential feel, and Brexit is just one part of that. Political extremism, economic stagnation and cultural dislocation are major fissures that must be remedied or they will crack open. Next year, the European Union elects a new Parliament and Commission, giving a renewed vigour and potential optimism, though it is going to be very tough. The Union must end that period in a better position than its starts. We live in a time of significant geopolitical flux: a militant and resurgent Russia, Chinese economic supremacy foreseeable, a fragmented and unpredictable America, emerging regional powers such as India, Brazil and Iran asserting independent interests. The case for a United Europe is never more obvious, but it can only be achieved with the European people, not despite them.
MM: The question of Europe has tugged at the Conservative party for decades. Was the division that we are seeing now inevitable?
JG: Not necessarily, but always possible. From Macmillan to Cameron it was clear that Britain's future was going to be intricately linked to our proximate neighbours. The Empire was gone, the dead remained unburied due to economic chaos, and British power was laid bare at Suez. We chose a European future and enjoyed increasing levels of prosperity. The Conservative Party supported this position from 1961 to 2016, tolerating a vocal minority of Brexit fundamentalists; it is amazing to now watch those who express concern about the damage Brexit will bring be named 'traitors' and attempts made to exclude them from the process.  
MM: The UK has had one of the most selective relationships with the EU than most member states throughout its membership, with opt-outs on key EU policy. Do you think there is a frustration among MEPs from other member states with the Brexit process given this fact? If so, is it justified frustration?
JG: It has always been a justified frustration, one oddly reconciled by Brexit; for the first time the UK will have no ability to 'cherry pick' its relationship. The Prime Minister of Luxemburg put is quite succinctly: "They were in with loads of opt-outs and now want out with loads of opt-ins." Like all patriotic people, I was pleased with Britain's unique position in a strong Europe. Our European colleagues accepted that on balance Britain should keep far ranging opt-outs for what it brought to the table in other areas. Unfortunately, third countries can never enjoy this situation.  
MM: A number of key players in British politics appear to have left the scene since the referendum. Do you think there is a lack of good leadership or is the Brexit crisis too heavy a burden for any leader anyway? Is a 'clean' Brexit a contradiction in terms? Have the negotiations proved that Brexit is a virtually impossible course, given the different attempted directions at play?
JG: A lack of good leadership is an understatement - there is virtually no leadership; the Party holds a referendum it didn't have to, before a leadership battle that wasn't necessary, followed by a calamitous election...it didn't have to call. That is not just a series of mistakes, but a catalogue of disasters, and doesn't begin to address the situation in the Labour Party. Britain was once admired for its ancient and stable democracy: no longer. To be fair, Brexit is a burden unparalleled in modern times, a situation increasingly clear to those who call for something as ridiculous as a 'clean' Brexit. Rather like the Hotel California, you can check out but you never 'Leave'. The USA, China and Europe are the three major polities of the globe and we are attempting to exit one of them. The difficulty for any PM is how do you give a pretence of leaving – mainly by withdrawing from the decision making institutions – but remain so closely and legally aligned that business or rights aremaintained. When you throw into this mix the wild fantasies of buccaneering Brexit fundamentalists, the shattered hopes of Remainers, and two hopeless Party leaders, is it any wonder things are not working out. Further, frankly, all the EU has do is wait, and repeat, no...or is it 'non' now?
MM: How can a people's vote solve the crisis? Why do you think there has been a steady growing support for a final vote? What do you think the framing of that final vote should look like?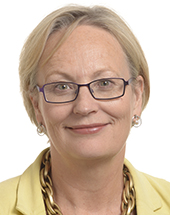 JG: As laid out, Brexit is almost an impossibility, and involves such constitutional hurdles that only a People's Vote the final decision democratic accountability. Parliament is clearly not capable of deciding a path. The Leave campaign, along with their promises, evaporated following the referendum, leaving the Conservative Party - not without some justification - holding the poisoned chalice. The public will not forgive this easily and I would urge colleagues to recognise how politically toxic this is. Frankly, I have not settled for an exact framing of the vote considering that we are still in the negotiation phase. Presumably it would include the Government's position and remaining, though a general election may be more likely.  
MM: Your expulsion from the Conservative party has mirrored the discontent of pro-European MPs in their own party like Anna Soubry and Chuka Umunna on the Labour side. Do you think the call for a people's vote has unified voices across the political spectrum (and thus the country) against the xenophobia that drove the Brexit campaign and the division that the past couple of years has caused to the UK more generally?
JG: I certainly hope so. I think all decent people should reject fully the dog-whistle nonsense that has crept into our political life. It seems that of all the potential routes, a People's Vote has most effectively capture the minds of disparate people. The cold reality of the Brexit negotiations has begun to expose the falsehoods of Leave and their spokespeople are concerned. A People's Vote will allow the British public to weigh up two clear options, not spurious theory, and give their final position.  
MM: The relatively new Spanish government's foreign affairs minister has been engaging with Gibraltar on a bilateral basis. Do you think that this Spanish government's pro-European narrative will be a positive influence in regards to relations across the border?
JG: It can only act as such. Gibraltar, as represented by the overwhelming remain vote, understands fully the immense benefit European Union membership brings. Gibraltarians are of course very loyal Brits as well, but have been forced in sense to decide which one they prioritise. Rather like in Northern Ireland, these questions are rendered less relevant by a default membership of the European Union. The Spanish Government would be making a grave mistake to use this opportunity to drive a hard bargain or threaten Gibraltarians, and by implication, the British Government. A friendly approach marked by reciprocal and progressive agreements might - sadly - have a significant impact on the destiny of The Rock.  
MM: Absence of polling in Gibraltar makes this a tricky question but how do you read Gibraltar's view of the negotiations? Despite the 96 percent vote to remain, there's been a lack of protests and imaginative thinking for a while. Do you think we have resigned to the fact that we have little power over these negotiations while we see a divided UK government, a European Union that is acting in its own interests (as it would), and trusting a Gibraltar government to do the best it can to get the message out?
JG: The Government of Gibraltar has quite reasonably deferred to the UK to lead the negotiations, and has been reluctant to undermine or criticise publicly. This is legitimate and constitutionally proper, but should not mean a wall of silence if the interests of Gibraltar are threatened. I would urge the residents and officials to not be resigned, and take an active role in highlighting the major problems that will be caused, publically require securities from ministers and ultimately secure a People's Vote on the final deal.  
MM: Do you think a call for a people's vote will inspire people in Gibraltar (and the South West region) and empower them in the Brexit process again, now that the options are clearer than they were over two years ago.
JG: Yes. One of the most frustrating things about Brexit is the way discussion and debate is supposed to have ended on the 23rd June. Any legitimate concern is treated suspiciously by Brexit fundamentalists and weak politicians. The people have been frozen out of the negotiation process, and given very little detail as they progress. Knowing a final vote was coming would energise people, focus minds and act as a natural conclusion to what has been a tumultuous process. We would either opt to continue the current path or retake our position in Europe where the winds of change are blowing in the direction British people would like to them.  
MM: Can the betrayal of the 96 percent ever be corrected?
JG: Not if that betrayal necessarily makes the lives and prosperity of Gibraltarians worse. Gibraltar enjoys not only a unique position in the European Union, but a unique position within the British constitution - an Oversees Territory. This duality has allowed the peninsula to access a significant migratory workforce, benefit from secure European regulation and build a unique financial and services online sector. Any damage to this situation would not be easily forgive, and leave Gibraltarians asking why.