Dec 27 - 2018 Politics Year In Review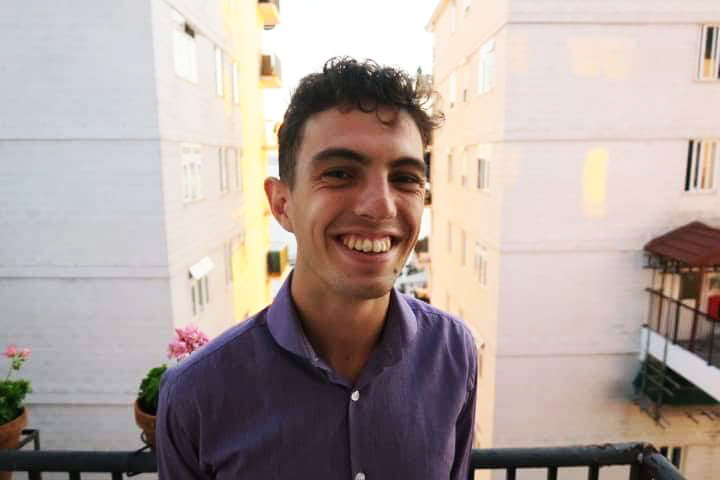 By Mark Montegriffo
I began January of 2018 by asking whether this would be the year that we talk about greater equality in Gibraltar. This seemed out of step with reality at the time. After all, Brexit was anticipated to be all-consuming, leaving no space in the public discourse for anything unrelated. As it happens, Brexit in 2018 has brought fewer developments and detail than most were hoping for. The House of Commons remains in gridlock and British politics is so unstable that it hardly bears consideration...if only for the sake of personal sanity, in the absence of national and political sanity. We learned that soft Brexit isn't actually a thing. The almost universally criticized Chequers deal was the last bastion of softitude. It was a false choice all along. In reality, it was always no deal or no Brexit. Shame the pundit class (and shame myself for that matter) for thinking that a compromise was ever possible. So misplaced was our faith that, with hindsight, we only have our own well-intentioned naïveté to blame. 2018 has made it clear that Brexit will be forever unclear. There's no way out except for voting on the thing again now that there are some actual options on the table. But don't be surprised if we slide to a no deal. Have a happy new year. 
Before that, however, here's a few events and themes that have caught my attention in Gibraltar's politics over 2018.
The Chief Minister and May
Gibraltar's Chief Minister is pretty much Prime Minister May's final friend. And good on him, to be honest. It is often lamented that loyalty is lacking in politics and from politicians. This supportive relationship can be dissected various ways. Is it our relative powerlessness and desire to get in a deal of any kind which drives this? Is it a legitimate admiration that Picardo holds for May? Is it just respect for office that merely looks like a bond given how May's crowd has thinned out? Either way, it's hard to deny that the Chief Minister and the Prime Minister both have unenviable tasks on their hands. Can you imagine waking up as May or Picardo to the chaos of Brexit every morning, with your nation's anxieties on your shoulders? I know it's hard for people to find sympathy in politicians even at the best of times, but Brexit might be getting me close to it. Given that May exists in this political Faustian nightmare, one assumes the government of Gibraltar and the Chief Minister will likely be ready to start emphasizing their support for a British government, whichever and whomever constitutes it, should May have to go before the Brexit process is set.
Workers' Rights
Back to equality then as we move on to the topic of economic equality. Labour is the backbone of the economy. It's also the foundation of our national politics if you get deep enough into the history. Union movements can get quiet, but it wasn't the case this year. Mirroring the ongoing zero hour contracts crisis in the UK, private recruitment agencies have been heavily targeted by our local labour activists for their use of precarious contracts, practices, and their role in our public services such as the health system. Running alongside this, the self-styled socialist minister, Joe Bossano, has made conclusions that some fiscal conservative opponents of his would be proud of: namely, that the growth of the public sector has become unsustainable. Again reflecting UK politics, language of austerity and privatisation have been attributed to Bossano by critics. Although they have all been denied, it was remarkable to see a trade union leader charge that Joe Bossano was 'breaking' the civil service.
Abortion Debate
I couldn't really omit this one. Apart from the parking zone stuff, it has been the unavoidable topic on social media. It's amazing how much it has progressed in 12 months, virtually to the point of updated legislation. Women came out with their abortion stories and it sparked what resembles a Gibraltarian #metoo. A lot of energy, emotional and political, has gone into this long overdue discussion. What comes of it is yet to be seen, but it's not a deluded hope to hold that it results in greater gender equality throughout society, an increased openness, and a healthier democracy.
A New Party 
I was involved in Together Gibraltar the movement, heightening my activity during the pro-choice campaign given that it was an early supporter of it. Since I moved to America for a few months and only got back now, the movement has officially launched as a party. A third party in Gibraltar is never a dull prospect. The conventional wisdom that third parties are doomed to fail by virtue of the electoral and parliamentary system it participates in is probably too hasty. After all, the GSD was a third party before it enjoyed a rise in the mid-90s. It's politics. Nothing is set to last forever. This is exciting and, by definition, a bold move. Seeing what a party under female leadership and a progressive label can do in a 2019 Gibraltar will be fascinating.
Vox on the verge of victory?
If Brexit wasn't enough to fuel pessimism, you've got another thing coming. The far right micro party have exceeded expectations in Andalucia. The PSOE stronghold is no more. This event had interesting takes. The success for Vox shared similarities with far right movements across Europe and America. It was more than tinged with Francoism but in 21st century anti-globalist clothing. Of course, fascism is fascism however way you clothe it. This was a curious blend of old Spanish pride with the Steve Bannon flavour of racist culture wars and anti-Semitic conspiracy rhetoric. It's like the strongest international movement out there is the one that is anti-international. Trump to Brexit, Erdogan to Orban, the centre ground has broken and the nationalist right have capitalised. It is a surprise it is hitting Spain so late. 
So it's looking bleak in some respects. Again, it's politics. In the game of power, however, it sometimes takes an unmitigated crisis for the oppressed to see the origin of their oppression. Also, it's good to hold a mirror up to a nation's worst vices before it can realize its virtues....if it helps you sleep at night, I suppose.