Feb 08 - Reporting Live From The Upside Down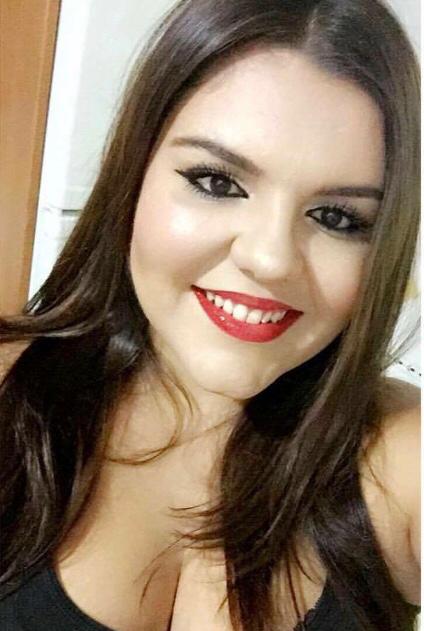 By Sinead Ballester
It's ok not to be ok… A quote seen just about everywhere these days, there is no escaping it. Before assuming I'm being insensitive, I'd like to testify that I have OCD, more recently its bigger bitchier sister; Pure O.
Spoiler alert: I don't colour co-ordinate, care for Marie Kondo or even like washing my hands (let's be clear – I still do) as my hands are always cold. I am however a bit of a tapping, touching, flicking light switches maestro (all in sets of three – because are you even really that into OCD if you don't have your magic number?).
I've carried out these compulsions since my late teens, in times of stress, under orders from a faulty intuition telling me something catastrophic was about to go down in my family or to myself if I didn't. I'd like to add I'm a decent actress so these compulsions were integrated into a series of 'normal' bodily actions, typically undetected by the audience. Until recently I don't even think my own family believed that I too had inherited this genetic 'quirkiness'.
OCD is made up of two parts obsessions – that beast inside my mind and compulsions – my armour against it. It just was what it was, no biggie, everyone has their thing right?
I think of my beast as the Demogorgon, the creature(s) from the Netflix show Stranger Things. Starts off like a cute little alien pet and ultimately transforms into a soul sucking entity, bearing resemblance to this past Christmas' light display at el Fuente Capullo but less lit.
Stress, as with all diseases/disorders is the culprit here, so without sounding like Will Smith this is how my life turned upside down or moved to the Upsidedown…
There have been the expected slight cortisol increasing stressors in the past few years that most young people experience, the university to home life transition and going into the working world bright eyed and bushy tailed like a pheasant only to get shot down by a 70-year-old Prince Charles on the annual Christmas hunt.
There have been the petty friendship dramas, I once had a t-shirt which said, 'Don't hate me because I'm beautiful, hate me because your boyfriend thinks I am' and it's kind of what happened there in a nutshell.
Side note: I don't actually go around with this mentality, I just thought the t-shirt was ironically funny.
And then there was my good friend passing away suddenly. This shook me to my core, I'd say it's the first time I had my heart broken and questioned my faith.
After this my fears started getting bigger, driving, being out late at night, not being home, sleeping alone. I simply put it down to a normal reaction to the circumstances which would eventually fade back to normality.
One evening I was catching up with a friend when she mentioned another development in the 'homewrecking saga' and I cracked. I legitimately felt a tingle at the front of head and on the way back home had blurred vision and a naïve thought pop into my head 'maybe this is how the people who kill themselves feel like'. Terrified that I'd thought this, I trembled all night and slept in my parents' bed, hoping when I woke up the next morning It would pass.
The next morning, I checked in with myself and I still felt unstable. I walked to work like a zombie, everything I saw physically looked grey and this was not the levante, I broke down.
I went to see a doctor who was said to be especially interested in hormones, considering I had been having problems with my reproductive system, there might be a link. My results appeared 'within range'.
I saw three doctors all diagnosing me with depression, because if you had a suicidal thought, you're obviously depressed. They all prescribed me with antidepressants, one printed me a pamphlet when I inquired further into what exactly I could expect, as one listed side effect of these drugs is increased 'suicidal thoughts'. The other doctor told me life is a bit shit and also threw in a course of Valium on the side for the first few days, since I might get a bit 'jumpy', later on I read the small print and found how I should not take these two drugs together.
Counselling has been even more entertaining, from being told I'm subconsciously seeking attention from my parents that I always craved as a kid, to being analysed a la Sigmund Fraud dismissing my thoughts as childish and actually to do with the fact I apparently want to die as a sacrifice of love to my parents, given the early deaths of my relatives. My favourite quotes however from the collective was the 'that's not good, you must change your way of thinking' – well done Sherlock! and 'that I don't seem to want to get better' because I can't just shut these thoughts off – this is why I've come to you for help?
Second side note: I've mentioned to all professionals that I have OCD - It's not OCD since there are no physical compulsions. Case dismissed.
As time went on, and the more people I saw the loop started getting bigger. Therapy dug deep into molehills which were amplified as mountains. I thought I must be depressed, X, Y and Z which happened in 1992 is at the root of this, why don't I want to get better? I'm clearly suicidal, but I don't want to die? These thoughts eventually transcended to what is the meaning of life? What do I want to do with my life? Is there a God? Google became my sidekick as I continued my obsessional research into depression stories and unanswerable questions. Disheartened, the loop getting stronger, the search continued, and I'd smoke another Camel Light. I had now basically become a human ashtray.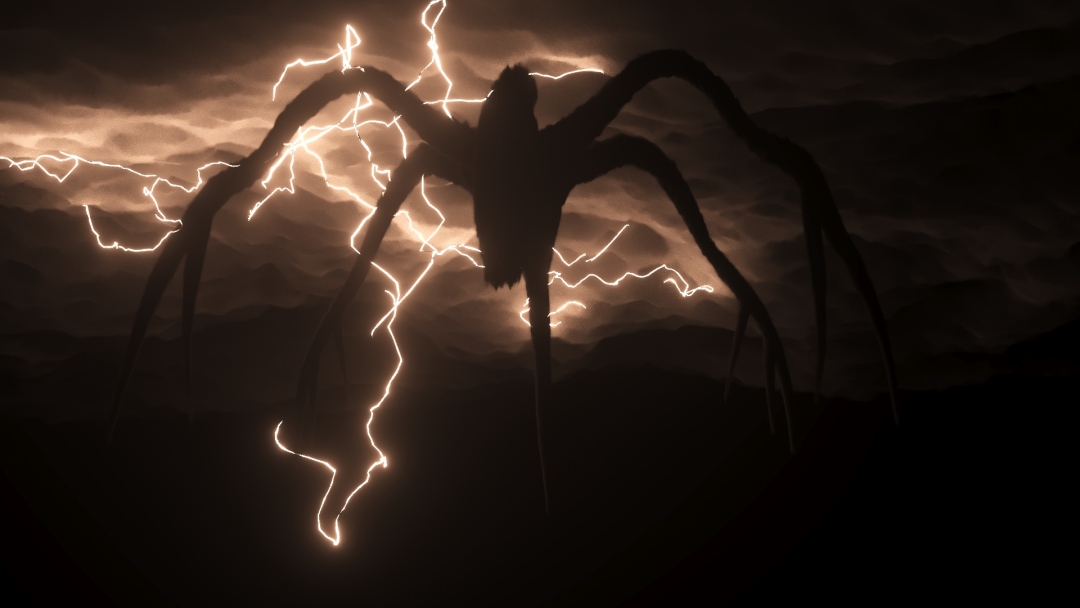 Shifting from suicide to existentialism was even worse, these thoughts terrified me even more. I came across a video on Youtube entitled: Existential OCD. I followed a link to a website highlighting a form of OCD called Pure O, forms also include suicide OCD. This made sense! I then read a book called Pure where the author had suffered from Sexual Pure O for years, continually being misdiagnosed. How did she realised what she had? Google, the compulsion to momentarily calm the anxiety was searching for answers and seeking reassurance.
OCD is nicknamed the doubting disease so even being pretty certain this was it, I still doubted whether it was or depression and this still didn't diminish the crippling existential despair I was suffering from. I was a zombie, going though the motions of the day with this stuck broken record of a mindset: why I am doing this if I'm going to die? were all going to die? Does no one realise this? I am so jealous of people who I presumed aren't acutely aware or don't care enough about this. What is wrong with everyone? We are doomed!
Breaking point came a few weeks ago, stressed out by the bully inside my head I developed derealisation. Life felt like a bad dream, a game, I started questioning reality. Derealisation feels like being high, only sometimes the comedown never comes. The mind goes into lockdown as a sense of protection from being in fight or flight for so long. I was done. I told my dad I needed serious help.
During this experience I've realised a few things I'd like to share with you.
One in Four people will suffer from mental health problems. In a group of eight friends, two of them will endure mental health disorders at some point in their life. For the ones who can 'only imagine' do not tell a person to go for a jog, snap out of it, or think of the positives as if they hadn't thought of that…
I thought I would be the last person to be here, if there ever was such a thing, yet here I am. I didn't want to write about this until I had it all figured out, naively that this living nightmare was going to go away as fast as I presumed it had come.
However hard it is, don't forget who you are, question, don't settle for a prognosis which doesn't seem to fit.
Hormones have a lot to do with mental health. I recently went to an endocrinologist in Spain who told me despite being 'in range', my progesterone hormone is in fact low for a woman of my age. I have now started progesterone treatment. The day after I started my treatment my derealisation subsided.
If you can, don't take medication until you've been diagnosed by a psychotherapist and agree with the prognosis. I don't understand how it has been easier to attain a prescription for antidepressants from doctors in a 15-minute appointment than it is to get one of a contraceptive pill due to smoking and weight. Does an increase in suicidal thoughts, potential seizures and addiction seem any less than chances of a blood clot?
The minute you encounter a therapist/counsellor who makes you feel shitter, more vulnerable and confused with their approach, not to mention abruptly mentions their payment, find another one. In fact, I personally recommend completely skipping on the counselling if you're feeling you have more than just a low mood and phobia of spiders.
Speak out, there is no shame, it is not ok not to be ok, but it is does happen, you're not abnormal. I wonder how many people, already vulnerable have been misdiagnosed and given the wrong medication or therapy. We live in a place which pumps a lot of money into 'profitable things', is there no better profit than that of the welfare of its people? Mental health awareness is slowly increasing, but not enough, count your family members, count your friends, one in four.
Editor's note: If you have been affected by any of the issues in this article and need to talk to someone, call GibSams on 116 123.