Mar 01 - Military Movements Review - February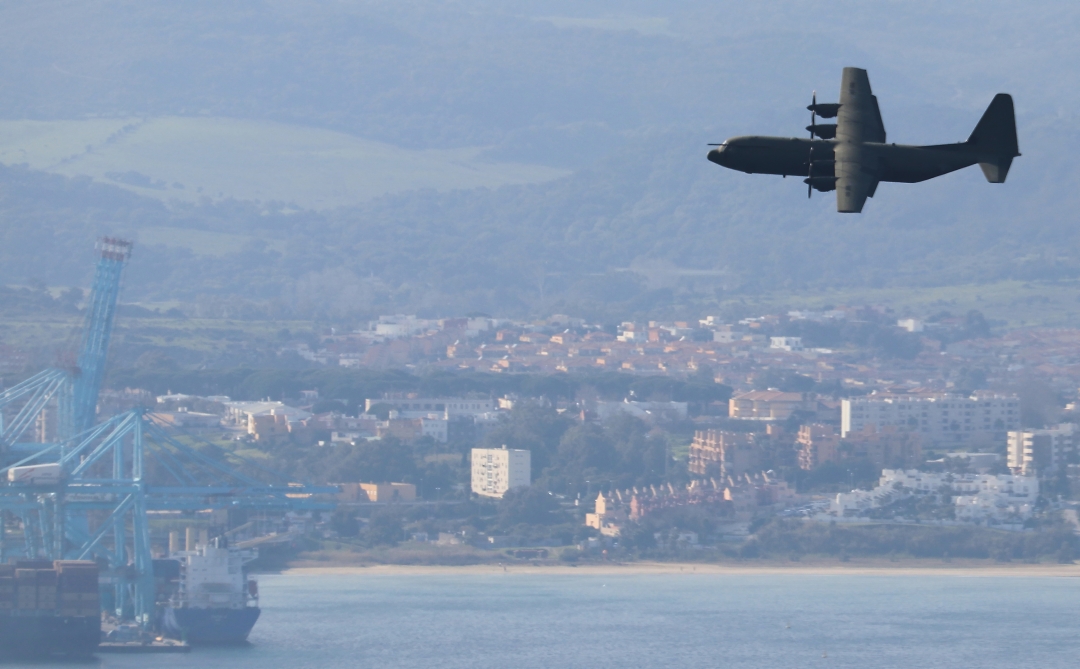 YGTV's article series continues - each month, David Sanchez will review military visits to the Rock. Drawing on his in-depth knowledge and photographic skills, the articles will provide readers with valuable background facts to the aircraft and vessels that pop into the Rock.
By David Michael Sanchez
February has proved to be a run of the mill month visit wise once again, however less welcome foreign 'visits' have served to bring an issue to a head which in my humble opinion could and should have been addressed half a decade ago.
At sea the month began with another visit by our good friends the United Kingdom Border Force with HMC Protector calling in on the 9th. Once again no stranger to the Rock the UKBF's largest cutter nevertheless caused quite a stir among the local ship spotting community.
Our purple (not to say black!) patch of submarine visits continued with our very familiar HM Submarine Ambush once again giving us a lengthy visit on the 13th. Records show that excepting the famous stay by HM Submarine Tireless, Ambush now holds the record for most days alongside for any nuclear submarine in recent times. Long may that continue as she is most welcome on the Rock, especially considering the last few years have seen an almost total hiatus of nuclear submarine visits to our naval base. Those were the only two vessels to call in to our naval base, ending a couple of rather dry months to start the year off.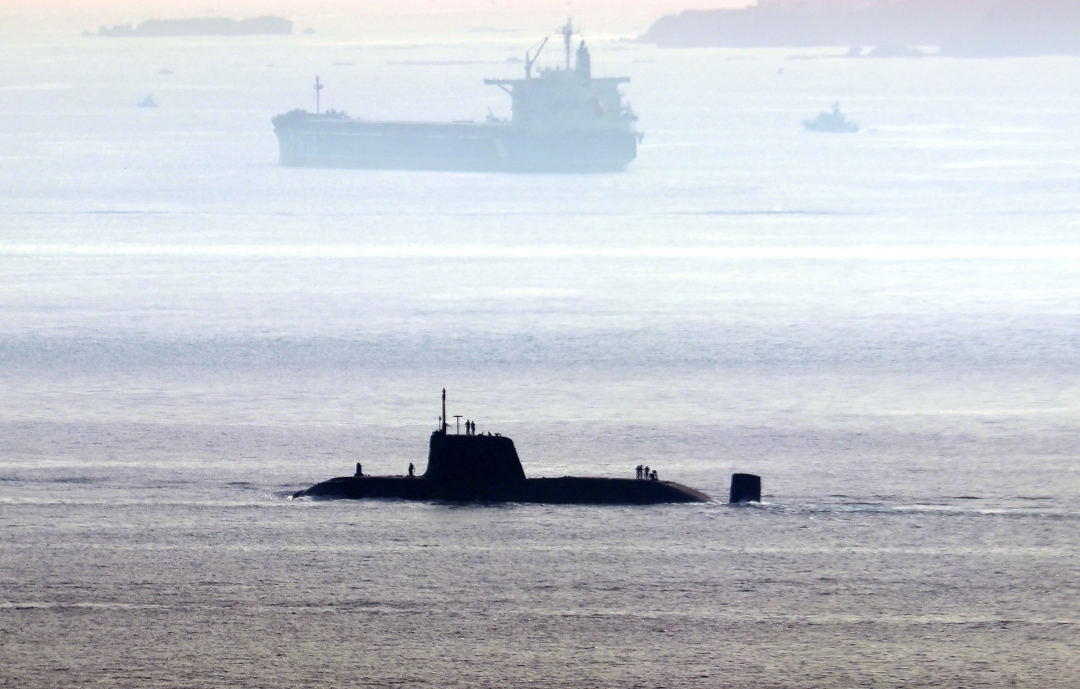 The air picture was almost identical to recent months too, our well loved C130s showed no signs of staying away too with ZH879 calling in on the 10th and ZH883 on the 23rd. A couple of regular A400 visits occurred too with ZM411 arriving on the 17th and ZM415 on the 23rd and treating spotters to a 'visual circuit' (AKA flypast) of the Rock and the Bay on departure. Such visual circuits were a regular feature in recent times till they stopped and they were much enjoyed by locals of all sorts, the thrilling rumble of four turboprops or turbofans buzzing our airfield at 500 feet or over is a spectacle not to be missed and vantage points abound where it can be enjoyed. Where else in the world can you look across at a passing aircraft!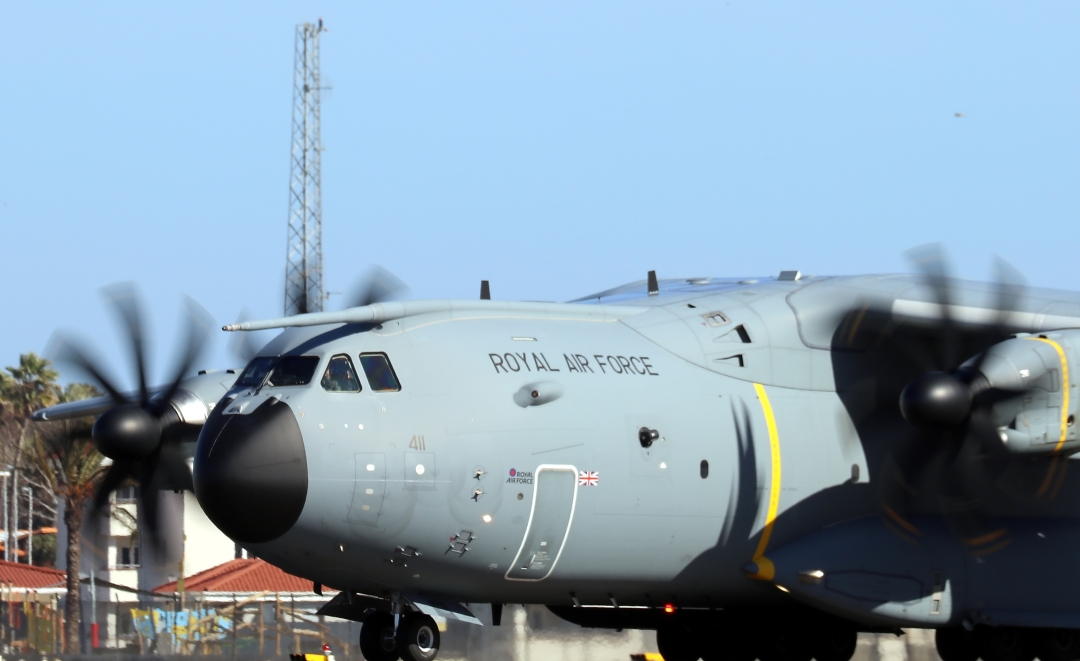 Sadly as previously mentioned we had three less than welcome foreign naval visits in the form of three incursions by Spanish warships, two by SPS Tornado and one by Infanta Cristina. The incident involving Tornado late in the afternoon of the 17th proving the most contentious.
This vessel was heard advising ships anchored on the Eastern Side that they were in Spanish waters and to alter course or leave. This was followed by a close pass well within our territorial waters along the Eastern Side. This incident was filmed, photographed and recorded by a veritable army of local coast watchers who are by now alert and ready for such incidents. Sadly the official UK line at first was that 'no incursion had taken place.'
In my humble opinion there seems to be a difference in the definition of the term incursion with the United Kingdom opting to define it as an incident in which the offending vessel actually breaks one of the clauses of UNCLOS Article 19 governing the right of innocent passage. Locally however, whenever a Spanish warship enters our jurisdiction, it is seen as an incursion, irrespective of legal specifics. Personally, considering the well-known stance taken by Spain vis-a-vis our waters plus the ownership there of and borrowing a legal term, the mens rea or intention behind these incidents cannot be seen as innocent by any semi informed observer. Therefore whilst under UNCLOS they can legally be termed as innocent passage, less idealistic observers will correctly conclude that there is nothing 'innocent' about them.
The unfortunate result of this difference of classification has been an amount of disbelief, frustration and in some quarters anger locally. I would suggest that now is as good a time as ever for rapprochement, public relations need to be mended and perhaps some outreach would work wonders. I think I can speak for practically all informed observers that despite this, the Royal Navy and specifically the tireless and indomitable Gibraltar Squadron continue to be held in high regard, small and old as they might be, 'our own' Sabre and Scimitar along with the Pacific 24 RHIBS continue to be held dear to our hearts.
As the weather warms and winter loses its grip, I am reasonably confident that our winter of discontent is behind us and that finally we will see a Royal Navy surface warship visit us and perhaps even give us a much needed and long overdue 'Sovereignty Patrol'. Believe me that if this were to happen I will be there to report it!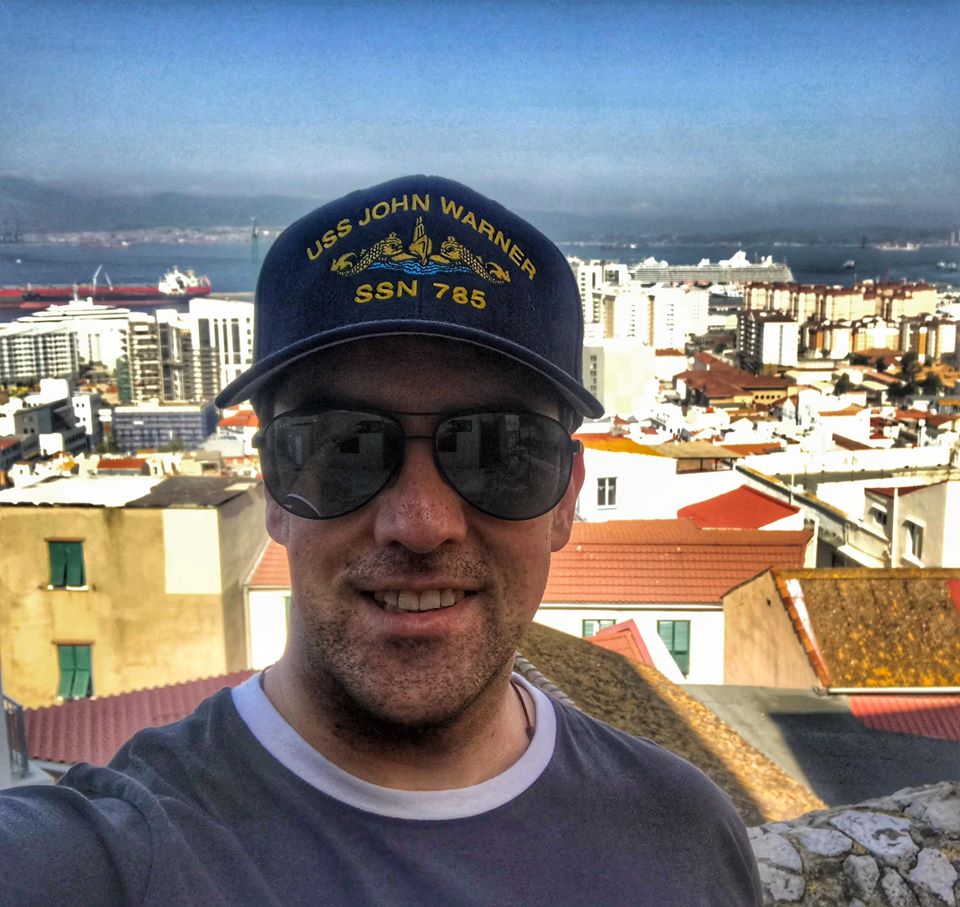 David Sanchez is a local military enthusiast and photographer with a degree in International Relations and Strategic Studies.