Mar 13 - The Climate Strike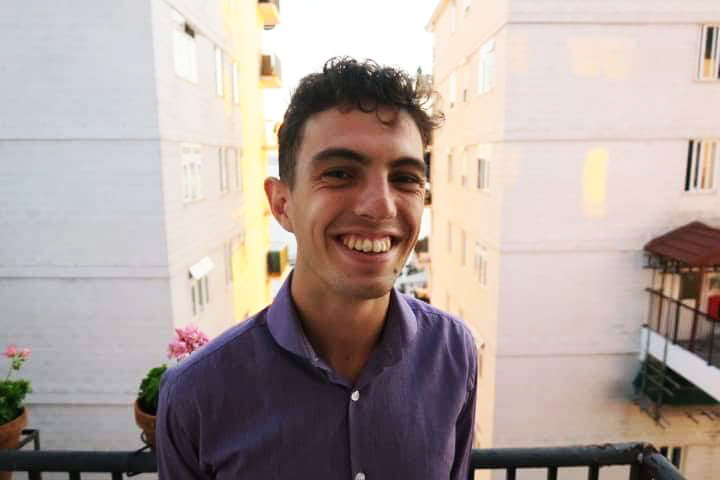 By Mark Montegriffo
"There is a grand story to be told here about the duty to repair — to repair our relationship with the earth and with one another, to heal the deep wounds dating back to the founding of the country. Because while it is true that climate change is a crisis produced by an excess of greenhouse gases in the atmosphere, it is also, in a more profound sense, a crisis produced by an extractive mindset — a way of viewing both the natural world and the majority of its inhabitants as resources to use up and then discard...But in remaining vigilant, we also have to be careful not to bury the overarching message: that this is a potential lifeline that we all have a sacred and moral responsibly to reach for." – Naomi Klein, The Battle Lines Have Been Drawn on the Green New Deal (The Intercept).
The country Klein refers to is the United States of America, a country in which I spent my last several months. Living in Washington, a significant focus was attached to the absurd daily reactions from the White House, as well as the mid-term elections in November. But while DC commentators and mainstream media concentrated on Trump's rhetoric and what might come of it (as crucial as that is), they were unprepared for coming wave of green activism.
Motivated by the Green New Deal, a set of goals and values around healing those deep wounds, the Sunrise Movement had begun to take action by sitting in at government offices and demanding that their elected representatives match the profound issue with profound policy solutions. Progressive champions young and old from Alexandria Ocasio-Cortez to Bernie Sanders have pushed the discourse to connect climate with economic and societal structures. Similar action has occurred across Europe through climate strikes and protests, sometimes on a weekly basis. Gibraltarian journalism student Aimee Gabay and octogenarian Gibraltarian Reggie Norton both got arrested in a London-based version of the strike; such is their commitment to the cause. Aimee's travelling moved her to action and we bonded over our reading of authors such as Naomi Klein and George Monbiot. More and more Gibraltarians are exposed to the challenge of climate change that cuts across the problems of today's society. It's just as well too, because this Friday a strike is coming to Gibraltar.
It is mostly the younger generations who are taking to the streets on the issue that conventional wisdom tells us just cannot inspire sufficient frustration. Many of the activists around the world are recent first-time voters, and some haven't yet reached voting age. Gibraltarian student Iona Sacarello is only 13 years old, but she speaks with more eloquence and determination than most in our political establishment. Inspired in great part by Greta Thunberg, the teenage climate activist from Sweden, Iona told me that "action is necessary", reminding me that scientists have estimated that in 12 years time the trend of global warming will be irreversible. "It is our future," she says, and she's right. This is beyond the politics of the superficial; it is the most fundamental issue that dictates the air we breathe, what we consume, and the planet that we inhabit. If there's one thing to strike about above all else, surely this one is a priority.
It has been hard to communicate the gravity of the situation, particularly since it has been portrayed as distant in the future for decades. Of course, you're not going to be able to get everyone on board as far as attending a strike goes. But the consciousness is changing, even in Gibraltar where we sometimes mistakenly perceive ourselves as an immune microcosm to the zeitgeists and material consequences of the world beyond Winston Churchill Avenue or Europa Point. The Nautilus Project, the ESG, Pollution Watch, and, crucially, teachers in classrooms, have influenced a shift in mentality that is long overdue. Our disgusting level of air pollution is finally a common gripe in our discourse, refinery across the Bay or not. It is very easy to excuse yourself out of taking action, but the grassroots consciousness-raising through NGOs and the like has certainly had an effect. Together Gibraltar, in its previous incarnation as a movement, favoured a cross-party select committee on green policy strategy, voiced through a motion by Marlene Hassan Nahon MP. It has to be recognised that this issue ought to be way bigger than party politics, and Gibraltar can play an innovative role in building a unified plan for cleaner air and sustainability.
Whether you're home or abroad, climate change is just as vital. The cost of an ailing climate affects our jobs, health, and ultimately, our collective future. Our structures that have given us so much economic growth have also put the planet under a virtually terminal illness. Iona correctly identified that it is the most powerful and wealthy nations who have the primary responsibility to re-structure society in a way that gives us a collective future, not the road of greed and unsustainable accumulation that divides us up in the process. These are the first generations in a long time that will not experience better economies than those of their parents. There is a lot for them to be justifiably frustrated about.
But it begins with the planet and it begins in nations with the capacity to move in the right direction soonest. Gibraltar is wealthy enough. The least we should all be asking is for a society that will be healthy for all of us, and prioritising the environment around us is what cuts through every other area of concern. It has now become more realistic and sustainable to demand radical change than it is to carry on with the status quo. Naomi Klein said this was a 'moral responsibility', but it's also quickly becoming a necessity. This is the defining cause of our generation, and as Iona put it, "if you feel strongly about it, go for it". Gibraltar's going for it on Friday the 15th with the rest of the world.
Link to Facebook event page: https://www.facebook.com/events/542859449542035/