Mar 28 - Parliamentary Sovereignty In Action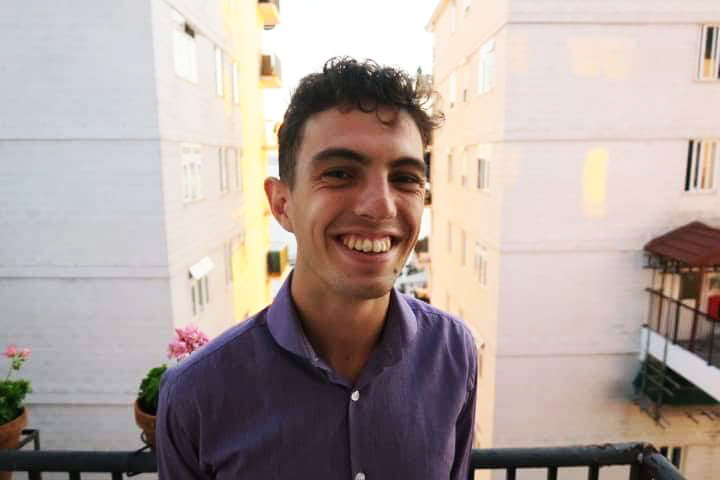 By Mark Montegriffo
For almost three years, the UK government has faced an impasse over Brexit. Leadership on arguably the defining crisis of 21st century Britain has not been apparent. The past week in Brexit has seen an extension of the withdrawal deadline, a petition that proposed the revocation of Article 50 reaching six million signatures, and a march in London attended by over a million people in support of a second referendum on EU membership. Then yesterday happened...
It is difficult to say how much blame should be attributed to whom here. Obviously the government has repeatedly failed, but the Brexit process itself appears to be a logical contradiction: we are supposedly leaving the EU to take back control of parliamentary sovereignty, but we cannot leave the EU because our parliament is sovereign and must agree on the terms of withdrawal. Well at least now it is out of the government's hands, thanks to the Letwin motion which enabled parliament to stage indicative votes on preferred avenues. In light of this embarrassment, and in a successful attempt to pull some no dealers into her camp, May promised to resign as Prime Minister if her deal got passed on the third time of asking (if that actually happens). This was a significantly weird development because she was approaching MPs who had previously said her deal was awful, but that she would step aside if they voted it through. It's a bit like if your manipulative boss said that they'd quit if you finished your hours for the day.
The absurdity of such a transaction is matched by the disgrace that it worked, and the ideological Brexiteers exposed themselves once again as more concerned with Conservative party in-fighting than what they told voters in June 2016. But the DUP broke off the confidence and supply agreement by rejecting to vote with May on her deal, further embarrassing the Prime Minister as well as the hard Brexit leadership hopefuls who all of a sudden decided that May's deal was now better than a no deal. The only thing that this made more likely was another snap election. Rees-Mogg and Boris Johnson appear to have played their cards too early by flip-flopping from rubbishing May's deal to coming out in support of it.
The Letwin motion passed and parliament voted on a total of eight motions on Brexit, from leaving with no deal to proposing a second referendum. They all failed to get a majority. While observers might comment that this was another abject failure, it would be a mistaken view. The expectation was that no motions would secure a majority, but rather that this process would be able to eliminate the most unpopular motions, leaving the ones closest to achieving a majority to be voted on again on Monday. The process of MPs taking charge of parliamentary business is discrete, used only for moments of crisis like this. If there was a majority to be had, there would have been no need for this and the government would have remained in control of the process.
Far from a failure, the Letwin route was a success, as it clearly eliminated no deal as having potential for a majority, as well as indicating that either an internal customs union arrangement (which lost by eight votes) or a people's vote (which lost by 27) could possibly swing into majority territory. With the march last week and the six million strong petition, it looks like the wind is blowing towards the latter or a combination of the two, particularly because the people's vote motion had the highest number of 'aye' votes of all options. All eyes are on the 27 Labour MPs who voted against the second referendum, as turning only 14 of those would give a majority for a people's vote.
In one evening, parliament has been able to achieve more than the government has in just shy of three years, sussing out what is definitely not capable of a majority and what has a chance of getting through. Yes, parliament seems shambolic and the headline that all motions were defeated does make it look disappointing at face value, but with knowledge of the wider context and parliamentary procedure, this was a remarkably successful and creative initiative. It is easy to argue that parliament cannot provide leadership and therefore it has to go to a people's vote, but a people's vote requires parliamentary leadership to be granted, which is itself an answer to the lack of government leadership.
In the words of reporter Ian Dunt, "It's only been 48 hours since the Letwin amendment was passed. And already the Brexit debate is changing beyond all recognition". We could see extensions, an election, further resignations, another referendum, some version of May's deal limp over the line, revoking article 50, a no deal on the basis of time having ran out, some sort of agreement on a deal if it then goes to a people's vote – basically, it's all moving too fast but it is finally looking more hopeful than ever for those against Brexit in the first place.
Meanwhile, the Chief Minister is now fully backing a revocation of Article 50 and a people's vote, the leader of Together Gibraltar has tweeted in favour of a second referendum, and the GSD line appears to be in support of putting it to the people too. With ninety-six percent in favour of remain at the referendum; it is surprising that a cross-party consensus like this has taken so long. Then again, there was a time when there was a veneer of hope that May could engineer a soft Brexit. If the votes of today and the emerging zeitgeist are anything to go by, soft Brexit is dead. But so is hard Brexit.
If the Brexit process is going to be informed by the sovereign parliament in any way, it will likely be a customs union Brexit or a second referendum. For no dealers, however, it has become obvious that parliamentary sovereignty was never their priority after all. It is still possible that no majorities are commanded before the delayed exit date and the UK leaves the EU de facto without a deal. But given that the people's vote motion has the highest number of votes in favour, the very thing that Brexiteers wanted to restore and claimed that the EU had taken from them is precisely what could end Brexit altogether.