Mar 29 - Why is Parliament Afraid of Democracy? – People's Vote v Ministerial Votes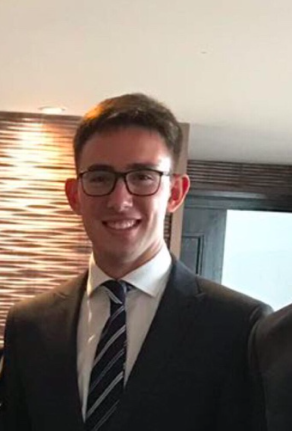 By Samuel Marrache
Flying back from London to Gibraltar for the Easter break a day before the date that was meant to see the UK leave the European Union had me thinking – given the recent events in relation to Brexit and the stalemate which Parliament is in, why do MPs seem so reticent to put the question back to the people?
Recent Events
This week saw the constitutionally unprecedented occurrence of MPs taking over the Parliamentary agenda. Sir Oliver Letwin, a well-respected and 'remain favouring' MP successfully managed to pass a motion through Parliament which allowed for 'indicative voting' to take place. For those unfamiliar with the process, essentially MPs across the Commons were allowed to table a number of motions on possible ways out of the deadlock which Parliament is currently entrenched in.
These options included the possibility of a permanent customs union, a referendum on whatever deal was passed by Parliament and even a motion pledging support for a no deal outcome. It was clear early on that a majority was unlikely going to be reached for any of the proposed outcomes, however the utility of such a process would be that it could potentially signal a way forward for Parliament. Moreover, it is rumoured that on Monday MPs may be able to vote on the top 3 or 4 options that emerged from the first round of indicative voting on Wednesday and that perhaps this may allow MPs to focus their minds better and reach a conclusive consensus over an option.
Although no majority was reached for any option, a few key findings were illuminated. Firstly, it was confirmed that this Parliament does not support a no deal outcome. As few as 160 MPs voted for a no deal outcome and as many as 400 voted against it. Additionally, although it mustered more support than a no deal option, revoking Article 50 outright only managed to gain the support of 184 MPs. It should be cautioned here however that some may see this as a triumph given that it was barely on the political agenda three weeks ago.
However, the key findings of the night were that Parliament does seem to be edging towards softer forms of Brexit or even towards a People's Vote. In relation to the Father of the House, Ken Clark's motion, 264 MPs backed a permanent customs union and 272 MPs rejected it (losing by a narrow eight votes). Moreover, Dame Margaret Beckett's motion to hold a confirmatory referendum on any deal which the House passes, accumulated the most votes in favour of any motion that night with 268 MPs supporting it. Nevertheless, as many as 295 MPs decided to vote against it, including a sizeable number of Labour MPs who defied their own Party's instructions.
It must be highlighted too that Cabinet Ministers were whipped to abstain from voting in this indicative process and hence the results will certainly vary if they are given a free vote in the future.
Is Democracy Being Held Back?
It is no secret that in the past I have pledged support for Theresa May's deal. In my opinion it was the perfect compromise between delivering the referendum result, balancing the highly polarised views of the country and, thanks to the hard work of the Gibraltar Government, protecting Gibraltar's key interests. However, given that it seems to lack the support necessary to pass through the House of Commons, it now looks like we are faced with two distinct possibilities: either continue this deadlock which may result in the UK inadvertently crashing out of the EU without a deal or finding a way to build a consensus and avoid a catastrophe. This article concludes that the best way to avoid no deal therefore must be via a public vote or at the minimum a general election.
The first objection that is always raised to supporters of another referendum is the fact that it is "undemocratic". It fails to account for the referendum result, and it ignores the 17.4 million people who voted to leave the EU in 2016. However, I would argue that this is a fallacy which is mostly spread by hard-line Brexiteers worried that a new referendum could lead the UK to remaining in the EU.
Firstly, it must be stated that the referendum itself was only 'advisory'. This means that under UK law, the Government was under no obligation to accept the result but rather to use it to analyse the 'political mood' of the country and effect necessary change. Nevertheless, the UK Parliament decided to trigger Article 50 and respect that result, something which I believe was the only viable option at the time.
However, what we now find ourselves in is a situation whereby only two possible options seem to exist – leave without a deal and attempt to trade on WTO Rules or build a consensus around either remaining or constructing a softer Brexit. It was clear yesterday that once the DUP refused to support Theresa May's deal, many other ERG MPs would follow suit. It is therefore fair to say that as things stand her deal is not a credible option and whatever motion is debated today will likely be voted down.
I would therefore ask the reader at this stage, given that 17.4 million people voted to "leave the EU" in 2016, what does "leave" mean under the two existing possibilities? It most certainly does not unanimously (i.e. for the 17.4 million people) mean remain, but it equally does not unanimously mean to leave without a deal or with a softer Brexit which is now being proposed. Many people back in 2016 voted, whether justly or unjustly, to curb immigration. The last thing those hard-line Brexiteers would have agreed to is a soft Brexit whereby free movement of people is maintained. Additionally, and this is a point which has not been mooted very much, if it is true that people really did vote to leave in 2016 without a deal, where were the outcries when Theresa May first went off to agree a deal? If no deal is really what the people wanted, they should have objected to any EU deal from the start. However, as we know, a minuscule minority opted to do that. Therefore, we have to question when Theresa May coined the phrase "Brexit means Brexit", what exactly does 'Brexit' mean to 17 odd million people?
If I were to go to a doctor and inform the doctor that my finger was hurting and that I wanted a solution to the pain, I would expect the doctor to come back to me and propose a viable solution – perhaps it is a broken bone and I need to have corrective surgery. However, let us suppose that he returns after consulting with his colleagues and decides to cut off my hand without an explanation. Alternatively, he may return and simply tell me that although I have expressed my concerns for my finger, he does not want to hear me and sent me out of his clinic. Understandably, I would be shocked and appalled at his behaviour. He has either conducted a procedure which I did not have in mind and which I did not consent to when I entered the room and is disproportionate as well as harmful to my needs, or he has simply ignored my concerns.
This is precisely the ordeal which Parliament currently faces. Theresa May's deal, which she has debated with her colleagues looks almost destined to fail once again and hence is not a viable option. Parliament could ensure that the UK leaves the EU without a deal by prolonging this uncertain period and crashing out, something which the electorate did not vote for, and which would be disproportionate and harmful to the UK's needs or, they could ignore the referendum result and remain in the EU. Surely, just as a competent and sensible doctor would discuss the options on the table with the patient and ask the patient again what he thinks should be done, Parliament too should avoid the unpalatable options and instead ask the country what it thinks should be done.
The UK prides itself as being a democratic example to the world. Democracy has long thrived in the UK and we have a rich history of being able to decide, as a people, our own future. However, the current Parliamentary scene threatens to destabilise this principle. Dame Margaret Beckett in her speech to Parliament yesterday summed up this concept in a powerful manner when she said that forcing an outcome on the people of the UK which they do not want would be "the undemocratic establishment stitch-up of all time". In a democratic country, it is hard not to agree with her.
Nigel Farage yesterday in a speech to the European Parliament said: "Mr Tusk, if you think the British people have changed their mind on Brexit, you sir are deluded. If we had another referendum, we would win it by an even bigger margin". The obvious question that emerges from this remark has to be, why not hold one then and prove your point? Why not hold another referendum if the Leave campaign, the principal objectors to that idea, are so sure that they will win it?
The answer is that they too intrinsically believe that the British public have changed their minds. The thought of the British people being able to change their minds though is horrifying to these hard Brexiteers, yet as we have seen with the likes of Jacob Rees-Mogg and Boris Johnson, they are allowed to change their minds repeatedly on Mrs May's deal. The hypocrisy is therefore clear and blatant, for some unknown reason MPs are allowed to repeatedly change their minds after they are presented with the facts of each possible outcome to this Brexit saga, yet the British people are constrained by a single decision, taken in 2016, which was fragmented in interpretation and currently undeliverable.
Over the next few days we may see the prospect of a general election in the UK increasing, especially if/once Mrs May's deal is defeated again today. However, this may plunge the UK into more chaos and uncertainty given that any manifesto promise which is not clear and unequivocal could be subject to the same laborious process as Mrs May's deal has been subject to, and it must be questioned at this stage, why does Parliament not allow a clear, definitive, democratic vote which would solve the uncertainty and lead this country firmly in one direction – whatever that direction may be. Allowing the people to decide their own future is what democracy is really about.
Samuel Marrache is currently studying Law at University College London.