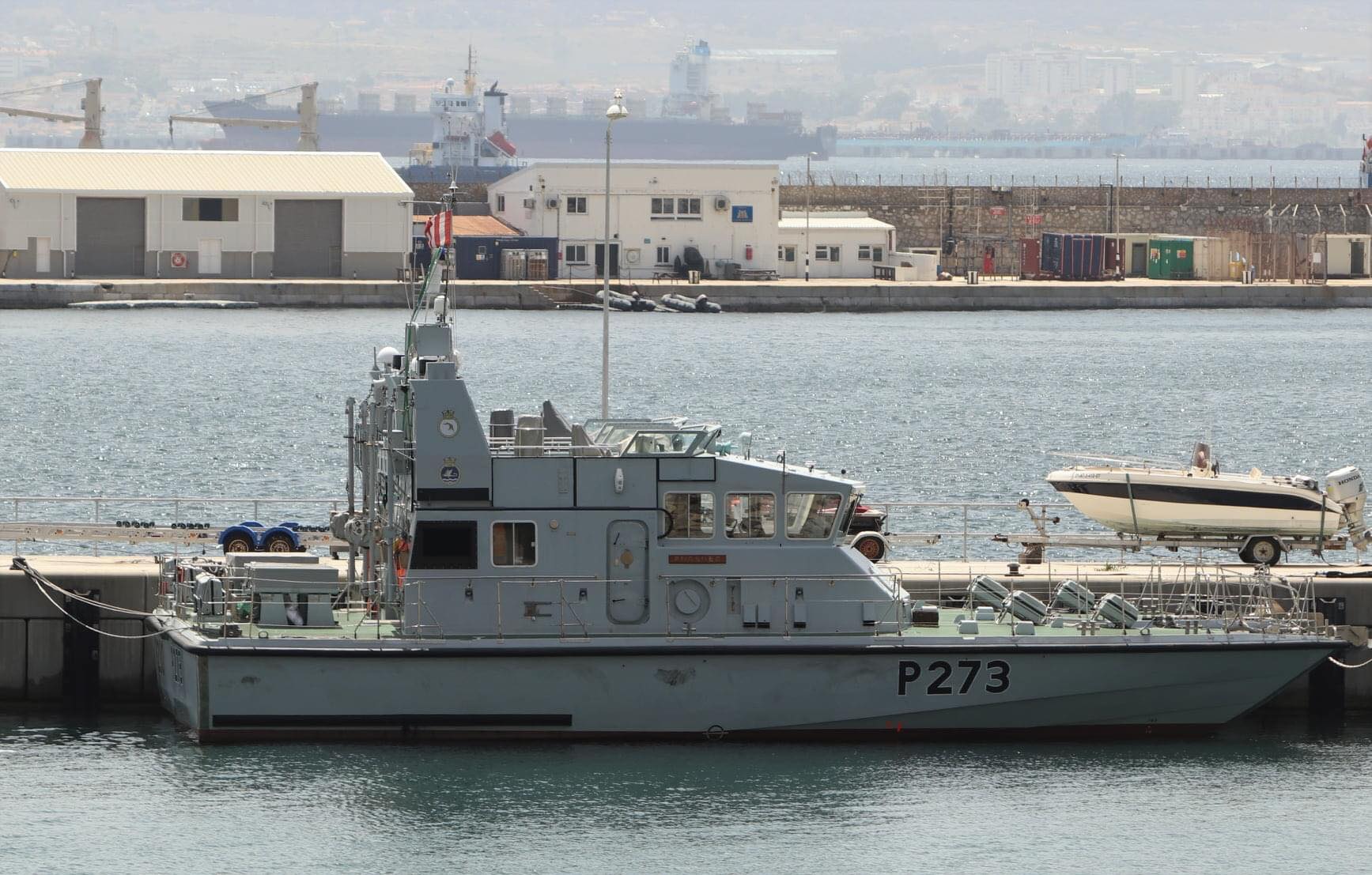 Military Movements Review: June
YGTV's article series continues - each month, David Sanchez will review military visits to the Rock. Drawing on his in-depth knowledge and photographic skills, the articles will provide readers with valuable background facts to the aircraft and vessels that pop into the Rock.
By David Sanchez
As hoped for during my last instalment, the weather got hotter in June and the military visits continued their upward curve. We had the added bonus of the comparatively rare sight of two Royal Navy warships visiting at once and some new friends which will soon become a very familiar sight in our waters.
Regarding RAF Gibraltar we had an extremely busy month by modern standards with practically all variants of RAF transport aircraft calling including the huge and equally hugely popular C17.
A venerable C130 Hercules started the visits going for June with the familiar sight of ZH888 roaring in to break the monotony of A400 visits.
The A400s were not far behind though with ZM402 making twin visits on the 5th and 13th of the month. Two more tandem visits occurred on the 18th and 20th when the star of the show, the loud, massive and generally show stopping sight of C17 ZZ178 marking a well-received return of the type to our airfield.
Wrapping proceedings up in the air was another C130 Hercules with ZH872 giving us a splash of RAF green to break up the now familiar barley grey of her younger sisters in the transport fleet. As I have said before, the C130 may be slowly bowing out of service but it remains a fan favourite whenever they call!
At sea the United States Maritime Security Program vessels were once again a constant sight in June with the large car carrier Alliance Norfolk calling in for bunkers on the 6th. Our two 'grey hull' visitors began arriving on the 14th with the Sandown class Mine Countermeasures Vessel (MCMV) HMS Penzance giving us a long overdue sovereignty patrol and securing alongside the Tower. She was followed up by the Hunt class MCMV HMS Chiddingfold doing similar and securing at Stores Wharf. Both vessels reporting on Social Media channels that they are on their way to the Gulf as part of the long-standing Operation Kipion deployments. They conducted a predictably interrupted surface warfare exercise with Gibraltar Squadron units upon departure on the 18th.
The 22nd was a busy day with another MSP car carrier, Liberty Pride calling in at the same time that Hurst Point arrived with the two new patrol boats for Gibraltar Squadron which will replace HM Ships Sabre and Scimitar.
Speculation was fuelled locally when a reliable Social Media account published photographs of the two Archer-class patrol boats HMS Dasher and Pursuer being loaded aboard Hurst Point and allegedly heading our way. That they did and readers my age and older will be reminded of the last time these vessels were stationed here when her sister ships Trumpeter and Ranger spent a good many years here. I personally have very fond memories of a fantastic fortnight aboard Ranger in 2002. These boats are slightly longer and beamier than our old friends Sabre and Scimitar so will make a bit more of a visible statement in the waters around the Rock. By all accounts they are here for a few years until their mysterious, elusive permanent replacements will finally be unveiled.
The downside of this is that we bid a sad farewell to our very hardworking friends Sabre and Scimitar and wish them well if they continue in service. Often being seen as 'too small' for their job, the truth is that their primary role is providing escorts for the occasional warship that visits us and they have performed that role amongst others which you wouldn't expect them to undertake when dealing with an allied NATO fleet exceptionally well. A big, big Bravo Zulu to them and their crews from me!
They hit the water on the 23rd, the same day that our final visitor, the US MSP tanker Overseas Mykonos called for bunkers.
As July comes our way, we look forward to seeing 'our' new boats out and about and I am more than sure that they will provide the tirelessly first-class service we have come to know and expect from the Royal Navy Gibraltar Squadron, come what may!
As summer runs its course and Gibraltar cautiously unlocks I will keep an eye up and out to sea to report about whatever military visitors find themselves on the Rock!