Nov 14 - GCS Raises £1,300 For Charity During A 12-Hour Cycling Marathon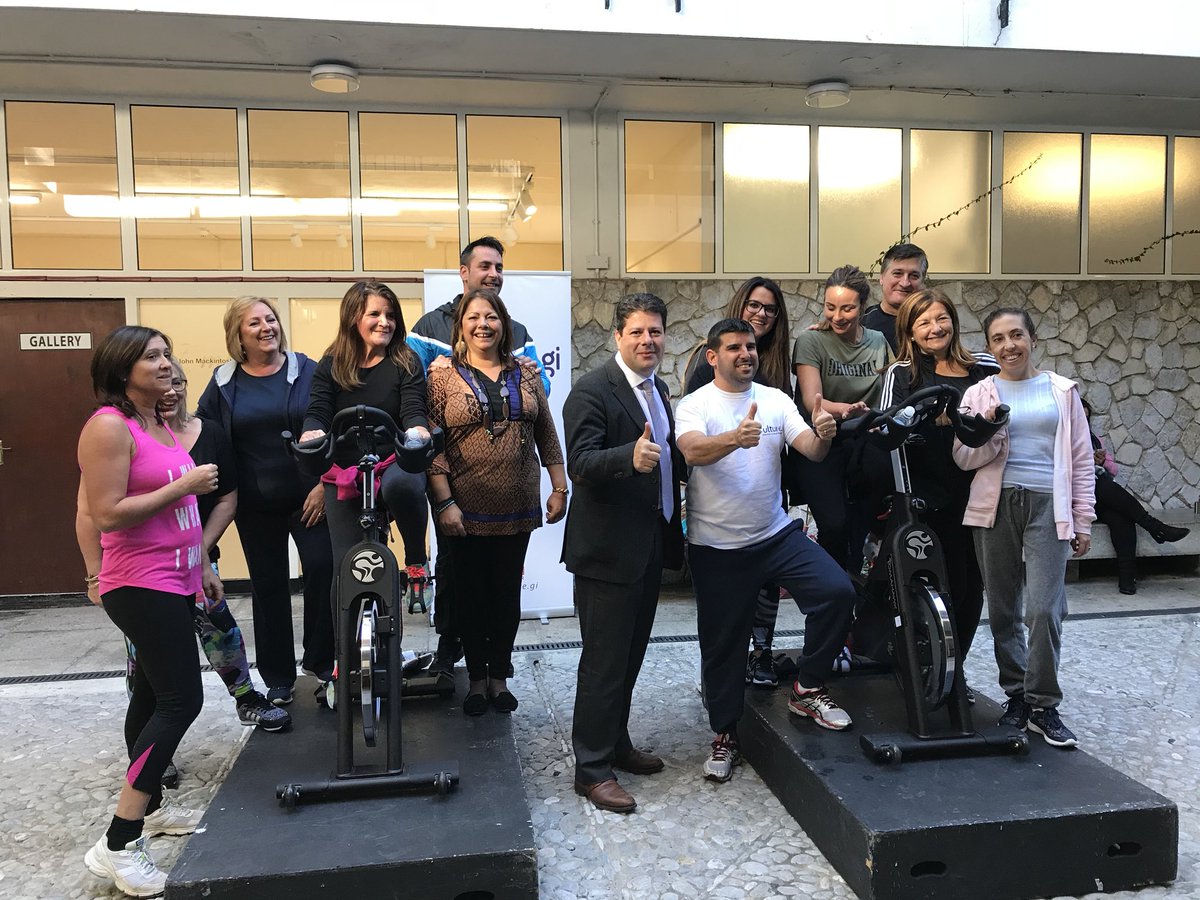 Gibraltar Cultural Services recently organised a 12-hour cycling marathon on Friday at the John Mackintosh Hall managing to raise almost £1,300 for the GBC Open Day Fund.
The total number of kilometres cycled at the end of the marathon were 670km. GCS would like to exchange these kilometres for pounds and calls on any local business to come on board and match this! If interested, please contact GCS on telephone 20065739 or email: This email address is being protected from spambots. You need JavaScript enabled to view it..
All proceeds collected, will be presented to GBC on the 13th December 2017 at their annual fundraising event.
Gibraltar Cultural Services, CEO Designate, Seamus Byrne said: "GCS is better known in the community for organising H.M. Government's cultural events, cultural development programmes or managing Gibraltar's cultural facilities. However, there is more to GCS, and this fundraiser has been an important event not only internally for team building but also externally to ensure we continue to be the cultural and community service that we are!
"I take this opportunity, to thank the general public, Peak Gym for the loan of the bikes, all our staff, family members and friends for supporting our 12 hour fundraiser. Not forgetting Davina Barbara, Christine Vasquez and Alice Mascarenhas who also cycled."