Nov 19 - Smiles All Round For Gib Sams' First Anniversary At Ocean Village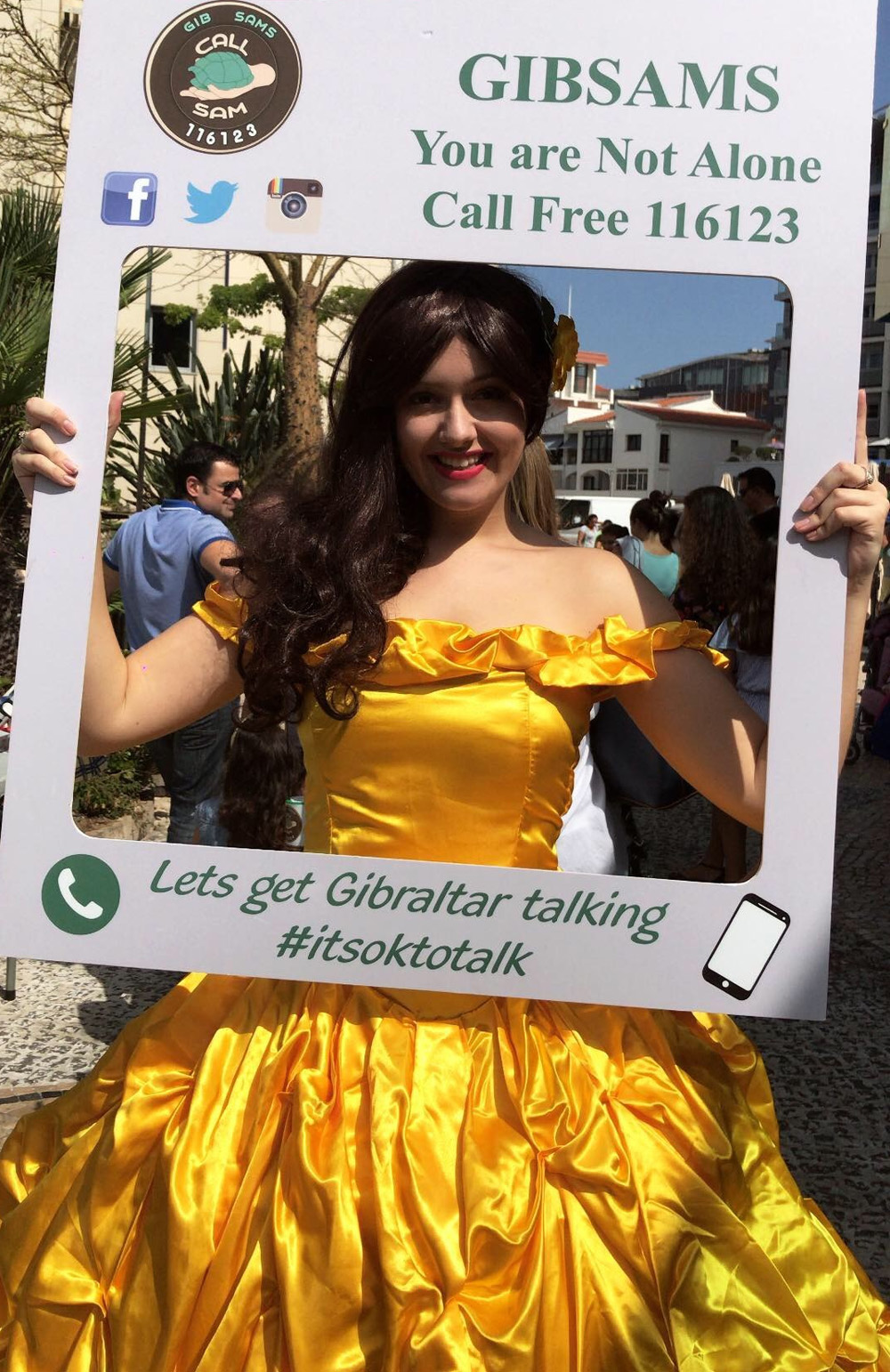 The weather was a sunny 23 degrees when World Smile Day took place on Saturday 6th October at Ocean Village, with the aim of raising funds and awareness for the Gib Sams charity which helps people suffering with their mental health and suicidal thoughts.
The fun-filled day included Face Painting, Bouncy Castle and an exciting Treasure Hunt where Spiderman and Catboy joined the many happy children looking for the elusive treasure.
All of the bars and restaurants joined in the fun and Jessica Mendez, the lucky winner of the World Smile Day competition, won a package of gift vouchers to eat, drink and relax in Ocean Village. The support from all the businesses for this first Gib Sams event at Ocean Village was universal and greatly appreciated.
The stunning Princess Belle joined the party along with Buzz Light Year and a Ninja Turtle along with famous genies Shimmer and Shine, all taking photos with the Gib Sams photo frame to raise awareness for this fantastic cause.
The total amount raised from the day was £451.33.
Marie Lou Guerrero, Founder of Gib Sams said: "We would like to thank Ocean Village, especially Emilia Hazell-Smith, for organizing the very successful World Smile Day event for the 1st Anniversary of Gib Sams to help us raise funds and awareness for the charity. Every penny helps us get closer to achieving our aims and helps us help those who really need it. We want everyone in Gibraltar to know its OK not to be OK."