Feb 25 - Entries Invited For This Year's Charity Med Steps 5 Challenge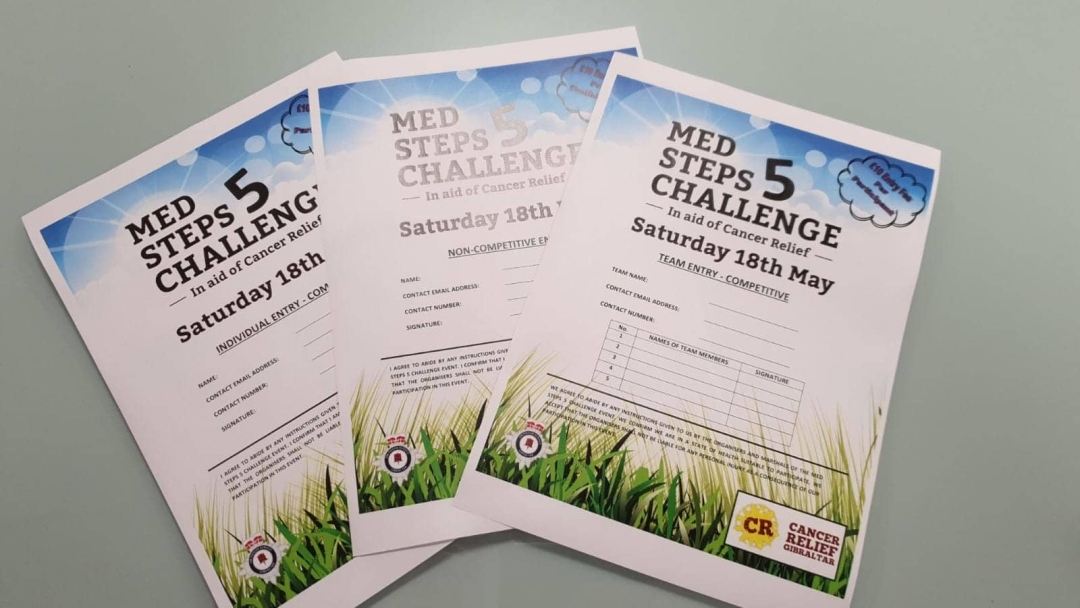 Forms for the Med Steps 5 Challenge 2019 are now available at Image Graphics (Mon-Fri, 10am to 6pm). You can also register there.
Also, in collaboration with the Environment Department, all non-residents working in Gibraltar can use the Upper Rock Nature Reserve for training without paying the entry fee once they take the following steps:
Sign up to the event
    2. Inform organisers that you have registered on This email address is being protected from spambots. You need JavaScript enabled to view it. from an official work email.
Provide ID Card to security guard when going to the nature reserve.
Every Monday organisers will update the list at Jews' Gate so that those wishing to train are allowed in the Nature Reserve without having to pay the entry fee.
A spokesperson said: "We would like to take this opportunity to thank the Image Graphics staff for their hard work and support, without them this event would be very difficult to organise."