Mar 22 - Gibraltar Regiment Raises Over £1,000 For Regiment's Benevolent Fund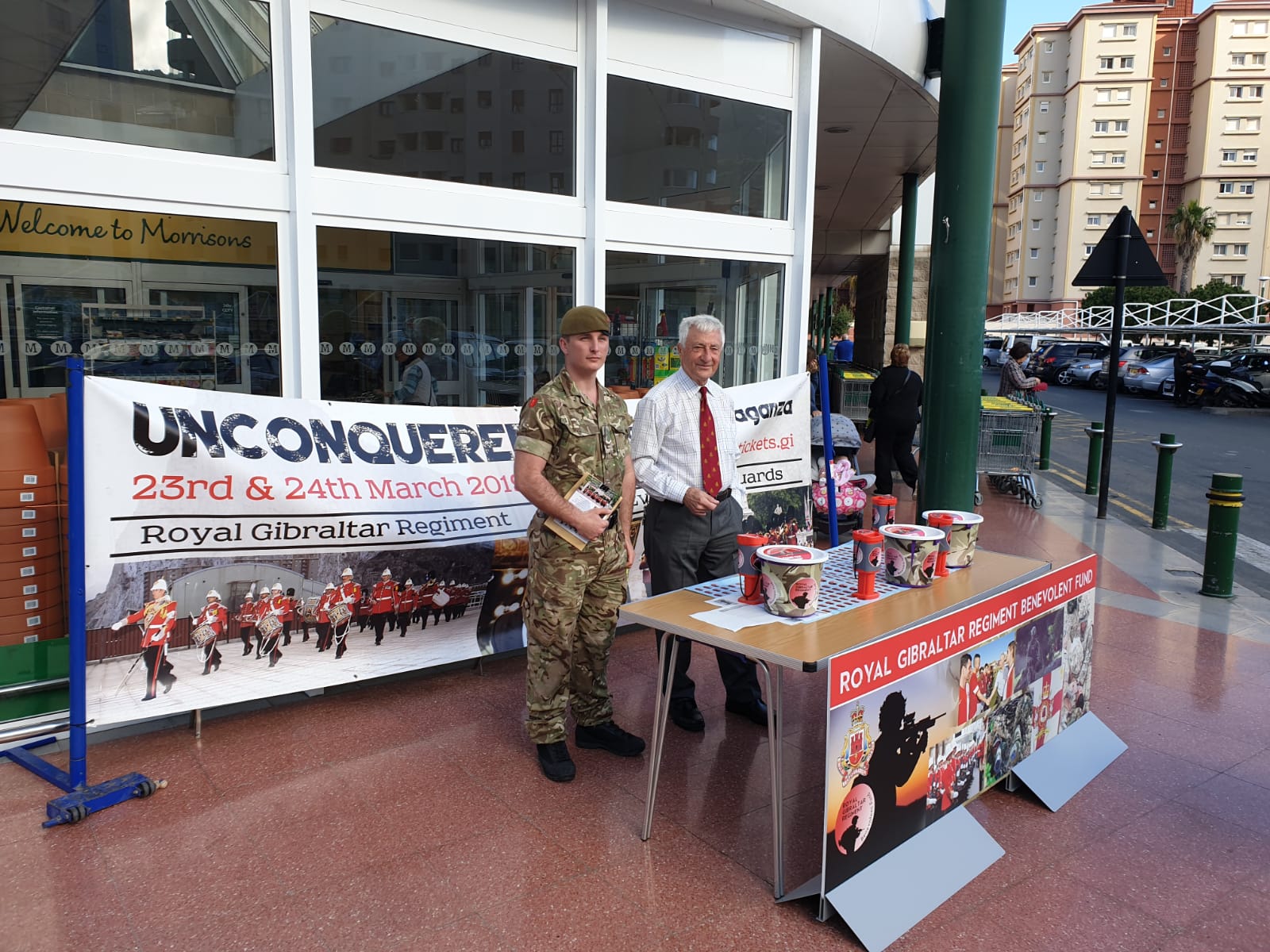 The Royal Gibraltar Regiment recently raised £1,318 for the Regiment's Benevolent Fund at its annual Flag Day on Friday 15th March.
A spokesperson said: "The Benevolent Fund provides financial and practical support to soldiers, former soldiers and their families in times of need. This support is extended to those who are currently serving in the RG or who have previously served in the RG, the Gibraltar Regiment or the Gibraltar Defense Force, or their dependents. 
"With RG soldiers being deployed in the United Kingdom, Bahrain and Egypt, members of the Royal Gibraltar Association, headed by Major Freddie Pitto (Retd), stepped in to assist at Flag Day collecting points.  
"In addition to this year's Flag Day, 'Unconquered' a musical extravaganza with world-renowned tenor Wynne Evans, will perform along with the massed bands of the Royal Gibraltar Regiment and the Irish Guards at St Michael's Cave on 23th and 24th March. Proceeds from the concerts will be used to support the Regiment's Benevolent Fund as well as the Irish Guards Benevolent Fund and the local charity, Pathway Through Pain.  Tickets, costing £20.00, can be purchased from www.buytickets.gi or from Music Corner and Sacarellos."  
Anyone requiring support from the Royal Gibraltar Benevolent Fund should contact the Unit Welfare Officer, WO2 J J Canessa This email address is being protected from spambots. You need JavaScript enabled to view it.


{fcomment}