Apr 23 - GDP Charity Bikeathon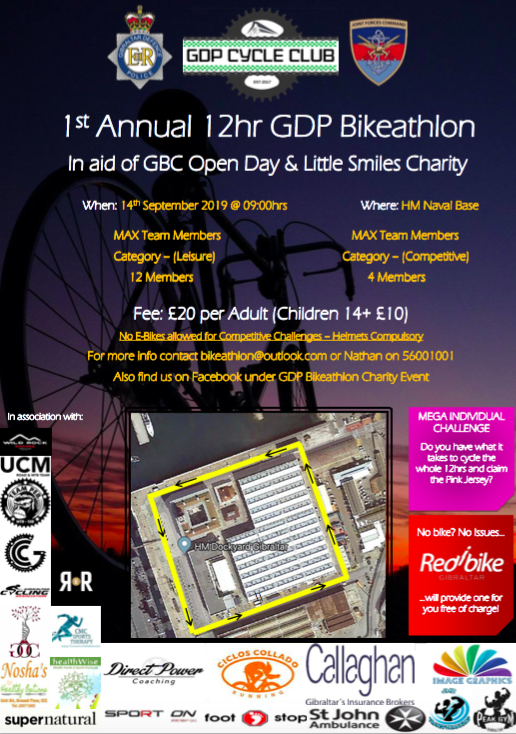 The Gibraltar Defence Police (GDP) are organising a charity event on 14 September in aid of GBC Open Day and Little Smiles Charity.
The charity Bikeathlon will consist of individuals or teams cycling within the Naval Base for 12 hours, starting at 09:00. The event will be open to British Forces Gibraltar personnel and the wider community.
Everyone is invited to help the GDP raise funds for these two very worthy charities. In addition, the Ministry of Transport will be providing Redibikes for those participants who do not own a bike but nevertheless would like to form a team.
For more information please visit the event page on Facebook (12hr Bikeathlon Charity Event) or contact them on This email address is being protected from spambots. You need JavaScript enabled to view it.. Alternatively you can purchase your entry tickets by visiting buytickets.gi under the Vouchers category or click on this link.  
So make sure you save the date - 14 September 2019 - and gather up your cycling teams...the challenge is on!