May 29 - Walk For Autism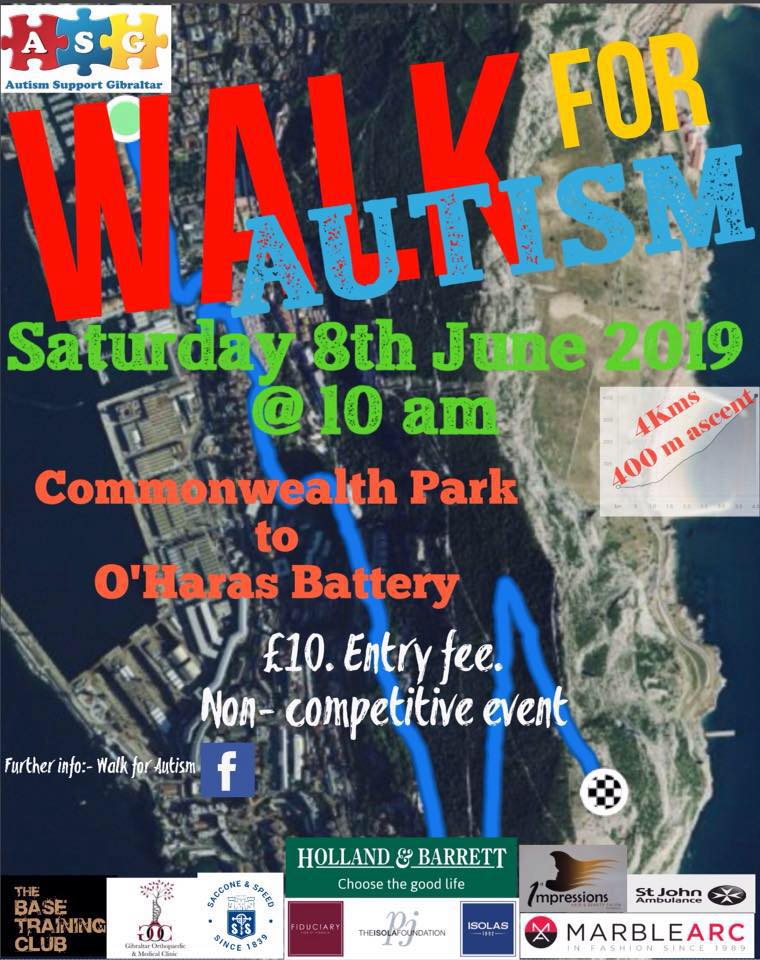 A walk in aid of the local charity Autism Support Gibraltar, 'Walk for Autism' will be held on Saturday 8th June at 10am.
The route is 4km with a 400 metres ascent starting at Commonwealth Park and terminating at highest point of the Rock at O'Hara's Battery.

This is a non competitive event and thanks to the main sponsors, the PJI Foundation and Holland & Barrett Gibraltar, the first 160 applicants registered and completing the walk will be received by DJ Rawly and each will receive a 'finisher' medal and a gym string bag.

In addition and thanks to the partnership of H&B with Aerial Aesthetics, the event will be recorded with drones.
Pre-registration for 16 years and older is required with a minimum donation of £10. All proceeds will be donated to the charity.

If you wish to register for the event check the FB page 'Walk for Autism' or email This email address is being protected from spambots. You need JavaScript enabled to view it.  or  contact 54037187 for more information.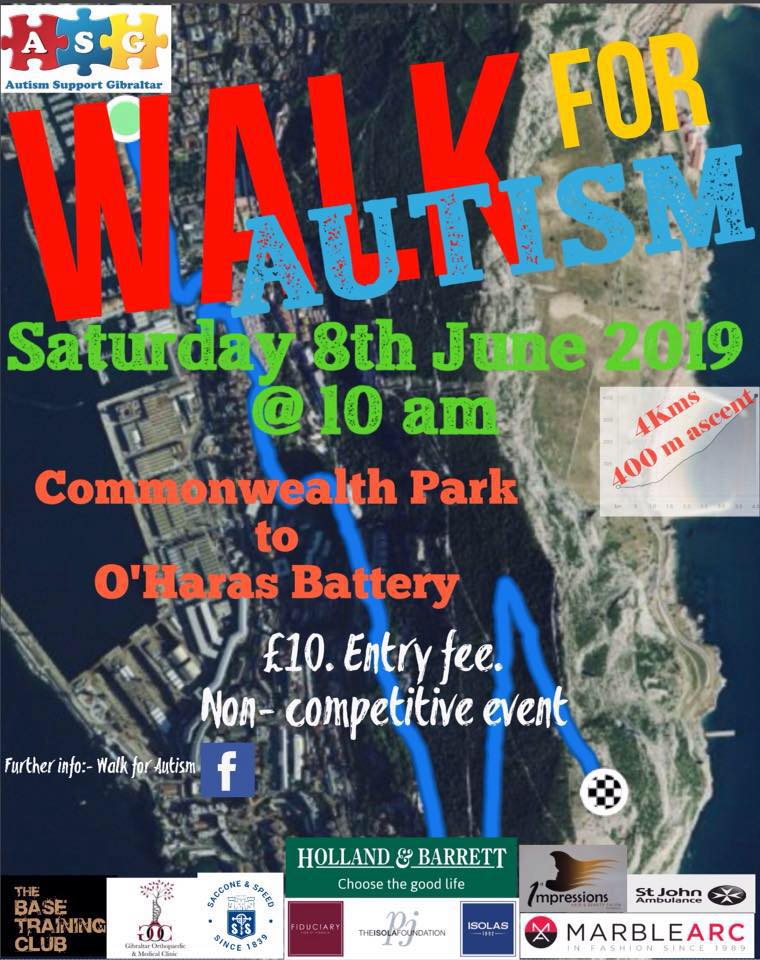 {fcomment}