Sep 06 - AKIN Music Festival Raffle Raises £1,000 for Sierra Leone Project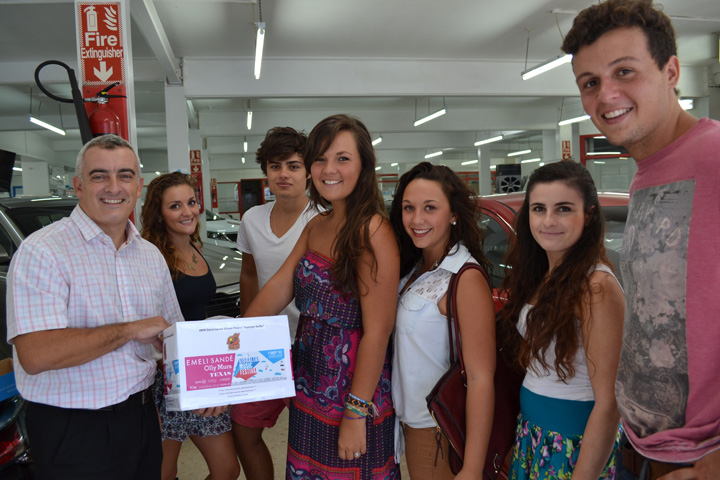 A raffle was held this Wednesday, by the AKIN Sierra Leone Project, in aid of their on-going effort to build schools and orphanages in Sierra Leone. The event was hosted in conjunction with the Gibraltar Students Association. The raffle managed to raise £1,000, which will be used to provide a new set of latrines at the Kabala Amputee primary school. The winning ticket numbers were drawn by Gabriella Martinez, along with other members of the committee. The first prize of two Gibraltar Music Festival Tickets and one night's accommodation at Hotel Barceló in Marbella was awarded to ticket number 178, belonging to Louise Mifsud.
The second prize of one GMF ticket and one night's accommodation at Hotel Barceló was won by ticket number 227, belonging to Scarlett Humphreys.
Finally, the third prize of £30 worth of Gibtelecom Reload vouchers was won by ticket number 044, belonging to Dylan Torres.
Project coordinator Jimmy Bruzon thanked the sponsors and expressed his delight. "All 500 tickets were sold within a week which once again proves the generosity of the people in Gibraltar. Thank you all for your support, you are making a huge difference to many children and communities in Sierra Leone which need our help".