Sep 06 - Jersey To Gibraltar Mammoth Bike Ride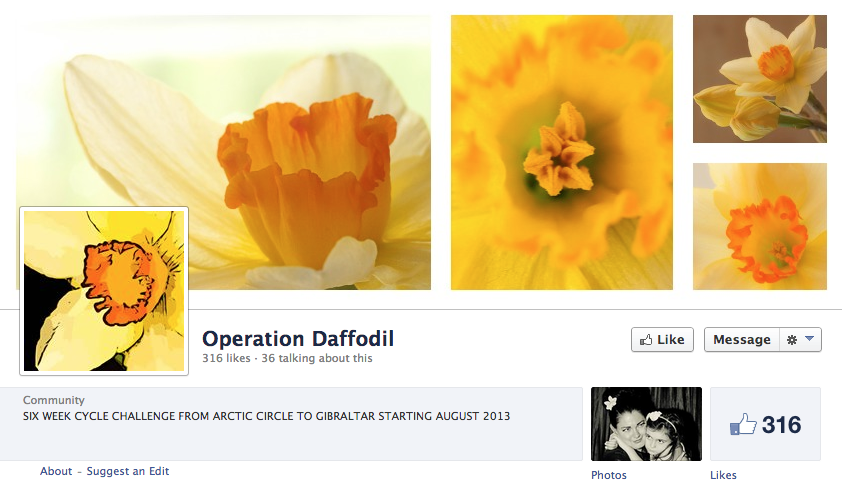 A team of three cyclists have set off on a gruelling cycle ride from Jersey to Gibraltar in support of cancer care charities including Jersey Hospice Care, Gibraltar Cancer Relief and Marie Curie Cancer Care.
The three-man team consisting of Wayne Meenagh (49), his son Harry (15) – who is a student at Bayside - and brother in law Lee Vivian (43) left Jersey on the 26th August and are due to arrive in Gibraltar on 13th September in the afternoon.
Nicknamed "Operation Daffodil", the cycle challenge is supported by Wayne's employer Whitmill Trust Company Limited who has offices in two of the jurisdictions for which the team are raising money, Jersey and Gibraltar, and the cyclists will be recording the highs and lows of their journey on their blog and Facebook page.
Wayne is excited about the ride and strongly believes that due to the funds the team hope to raise it will be well worth the effort. He said, "Naturally this cause is very close to my heart and I hope that by undertaking this cycle challenge, that as well as raising money, we will also raise awareness about all the amazing work that cancer charities do in supporting those who are suffering from this disease along with friends and families who are also affected."
The Operation Daffodil team have raised almost £4,000 to date from a range of fundraising initiatives such as 'Charity Mingle' in Jersey and a music and dance extravaganza in Camberley. However with a target of £20,000 there is still a long way to go.
Anyone wishing to donate can do so through the Operation Daffodil Just Giving page at:
http://cwaccounts.co.uk/information.asp?d=29