Sep 16 - GCSE Results Party Raises Funds for AKIN Sierra Leone School Project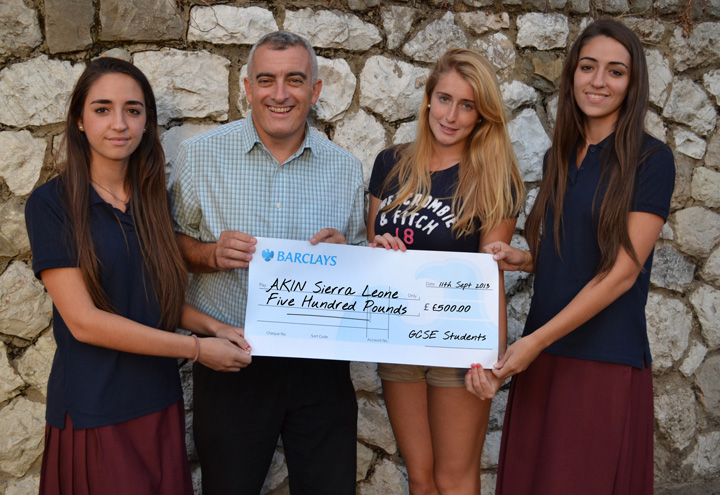 Students of Westside School that recently hosted a GCSE results party, raised £500 for AKIN's Sierra Leone school project, which involves the charity re-building and refurbishing schools and orphanages in Sierra Leone.
The group was made up of Kelly Balestrino, Aimee Balestrino, Anna Martinez, Mollie Lyons and Ainsley Howard. Jimmy Bruzon the project co-ordinator thanked the girls and congratulated them for taking the initiative of raising funds for needy students in Sierra Leone.
Commenting on the matter, Mr. Bruzon noted, 'It is fantastic to see students in Gibraltar not just caring but doing something positive to improve the well being of poor children in other parts of the world. What makes this effort even more special is that the idea to raise funds for the school projects came straight from the students, they were not prompted to do it, it came naturally. The students should be proud of their achievement and we encourage similar efforts across schools in Gibraltar. A lot of poor children will benefit from their actions, the five girls have definitely made a positive difference.'
The funds raised will go towards the provision of light fittings and new furniture at the Kabala Amputee primary school.