Dec 16 - No Christmas Cards This Year - Government Donates Funds To GBC Open Day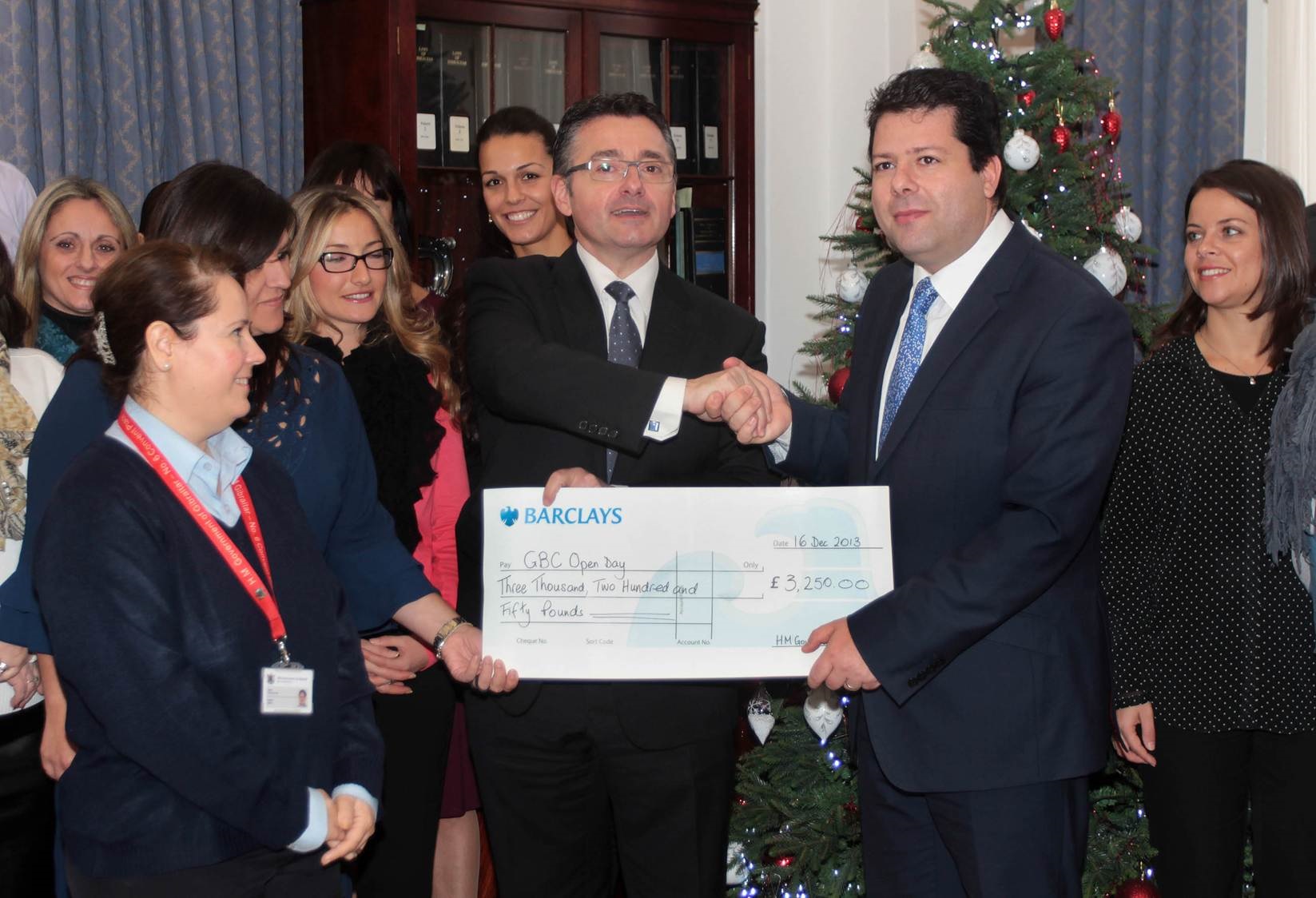 The Chief Minister has not sent out any official Christmas cards this year. Instead, the cost of the cards and postage has been donated to the GBC Open Day appeal.
This morning the Chief Minister presented a cheque for £3,250 to Gerard Teuma of GBC.