Jan 24 - Cycling Towards a Cure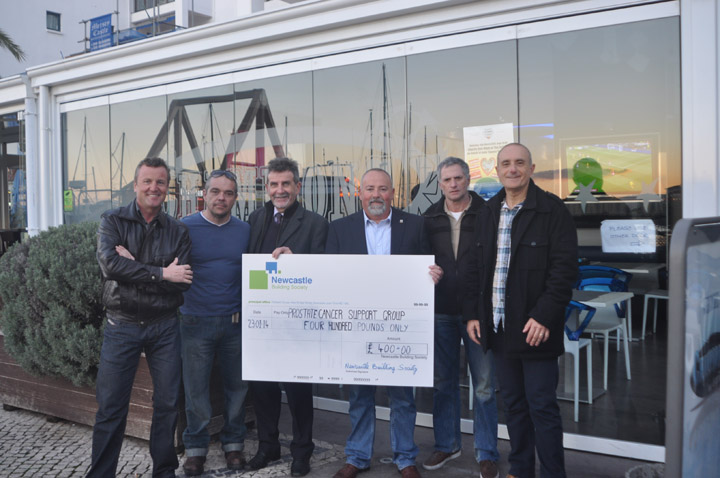 Gibraltar cyclists recently donated £400 to the Prostate Cancer Support Group Gibraltar.  The money was raised by individual donations made by cyclists based in Gibraltar.
Receiving the cheque on behalf of the committee, Mr Ghio, Vice Chairman of the charity thanked those cyclists who had donated the funds. He explained that the money collected will be used towards one of the charity's objectives which is continuing raising awareness of the illness, an extremely important aspect to the charity as it is known that early diagnosis saves lives.