Feb 04 - Childline Requests Public Involvement for Charity Week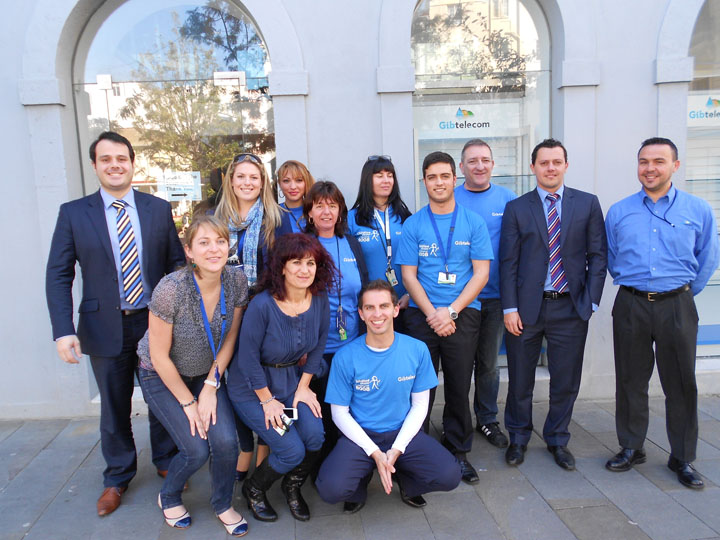 Childline is asking local companies to get involved in their annual week of raising awareness and funds, from 11th-15th March 2014. A Childline spokesperson commenting on the initiative said, 'the charity has a team available to visit your place of work to talk to you about our services and how you can help us end cruelty to children in Gibraltar, and we have corporate packs available to get you started.
'Your company could hold a "Blue Day" where employees are encouraged to wear an item of blue clothing and give a donation to our charity at the same time. You could also hold a cake stall in your offices or organise another fundraising activity to help us achieve our goal. All companies who support us will get a special mention on our Facebook page and if you send us a picture of your event, we will share it!
'Last year, our telephone Helpline Service received 781 calls. 23% were abuse related, 21% were bullying related & 22% concerned problems with family relationships. These figures are pretty significant figures when you consider we are a community of under 30,000 people and they demonstrate the significant impact our charity is having within the community.
'Although mainly known for our Helpline, we also run an Education Project and an Appropriate Adult Scheme for the Royal Gibraltar Police. Our Education Team visits schools, youth & sports groups and runs holiday schemes for children focusing on issues affecting them such as bullying, friendship and online safety. We also run regular, free Positive Parenting courses to encourage better behaviour and give parents the space to talk through and try to resolve their parenting issues. This all forms part of our early intervention strategy which aims to prevent problems in later life.
We can also help your organisation draft and implement a suitable Safeguarding Policy and advise you on safer recruitment of staff and volunteers who will have access to children.'
For more information individuals are asked to e-mail This email address is being protected from spambots. You need JavaScript enabled to view it. or call Childline's office on 200 43503.