Jul 08 - Lucky Hazel Wins A Scooter In Regiment Charity Raffle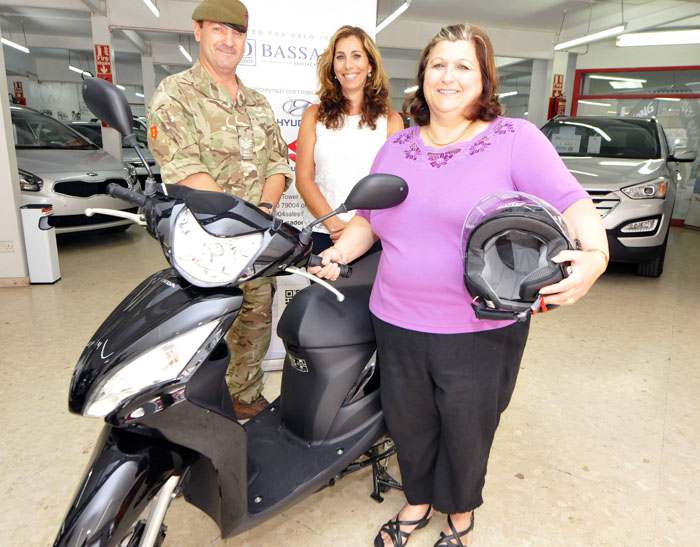 Mrs Hazel Parody won first prize of a scooter in the Royal Gibraltar Regiment WO's and SNCOs Mess annual charity raffle.
Registered Nurse Mrs Parody was absolutely delighted to win the Yamaha Moped, which was donated by Bassadone Motors.
She said: "I feel really happy, this is the first time I have won a major prize and I plan to enjoy the scooter before my upcoming retirement next year."
Mrs Parody was presented with her moped by Bassadone Motors' Assistant Sales Manager Mrs Alison Barton (in photo) who said: "Bassadone Motors are very happy to support the Royal Gibraltar Regiment, specifically the WO's and SNCO's Mess, annual charity fundraising event supporting local charities."
CSgt Sean Cawood (pictured) and Sgt Paul Baggley organised this year's annual event which was held in Casemates. Well over £3,000 was raised on the day with £1,000 each going to the RG Benevolent Fund, Autism Support Gibraltar and RICCS (Research into Childhood Cancer) a further £333.33 was also donated to Aid for Children.