Nov 03 - Charity Auction Winners Take a Spin Around the Bay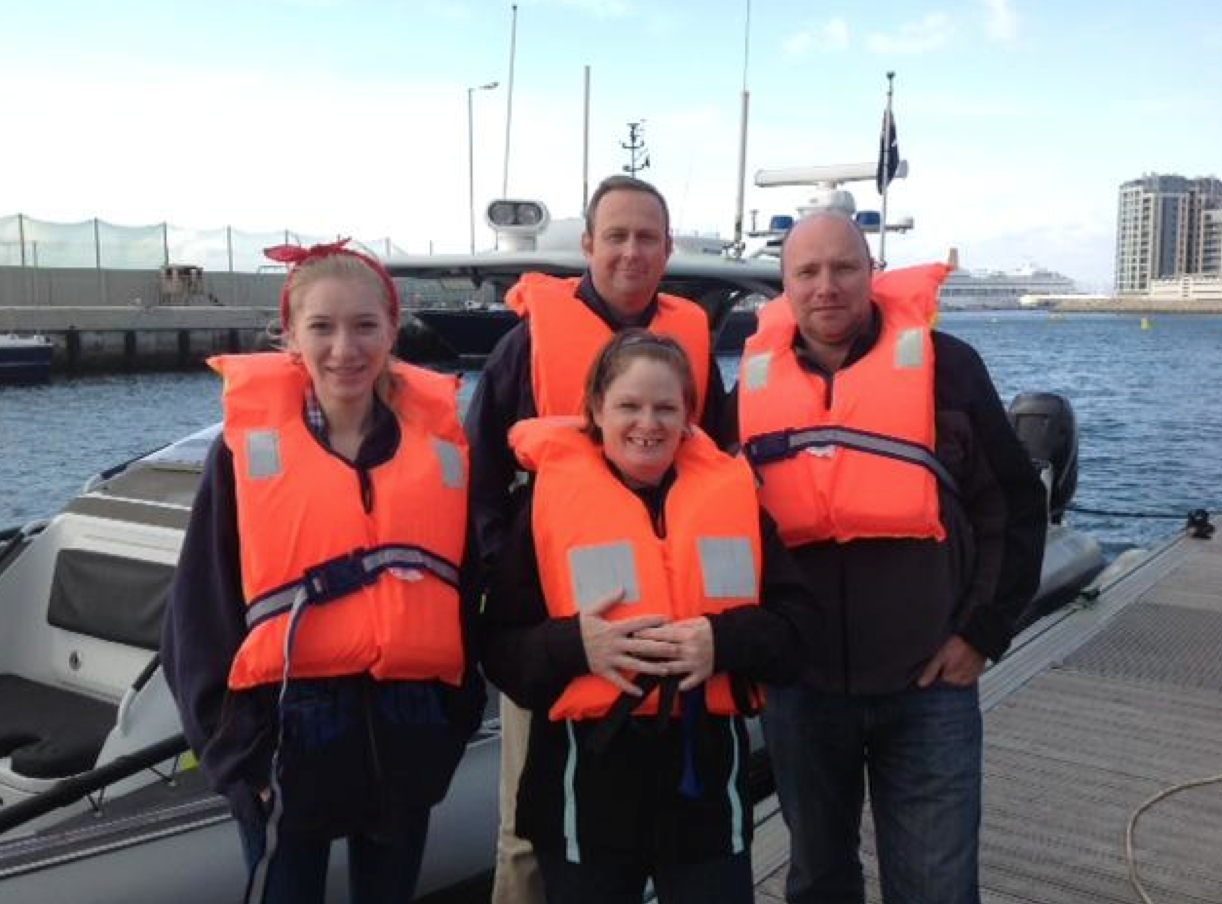 Recently, Morrisons and Techtrolec jointly held a charity Golf Day in aid of Cancer Relief Gibraltar and Help for Heroes.
The auction, including a boat ride in one of the RGP Interceptor RHIBs, raised over £18,000.00.
The winners; Ann Hillerton, John O'Callaghan, Jon Morgan-Kent & Nina Morgan-Kent were taken out on the RGP Interceptor 'Sir Francis Richards' last Friday.