Nov 06 - Merry Craftmas! - Festive Crafts Fair to Raise Funds for GHITA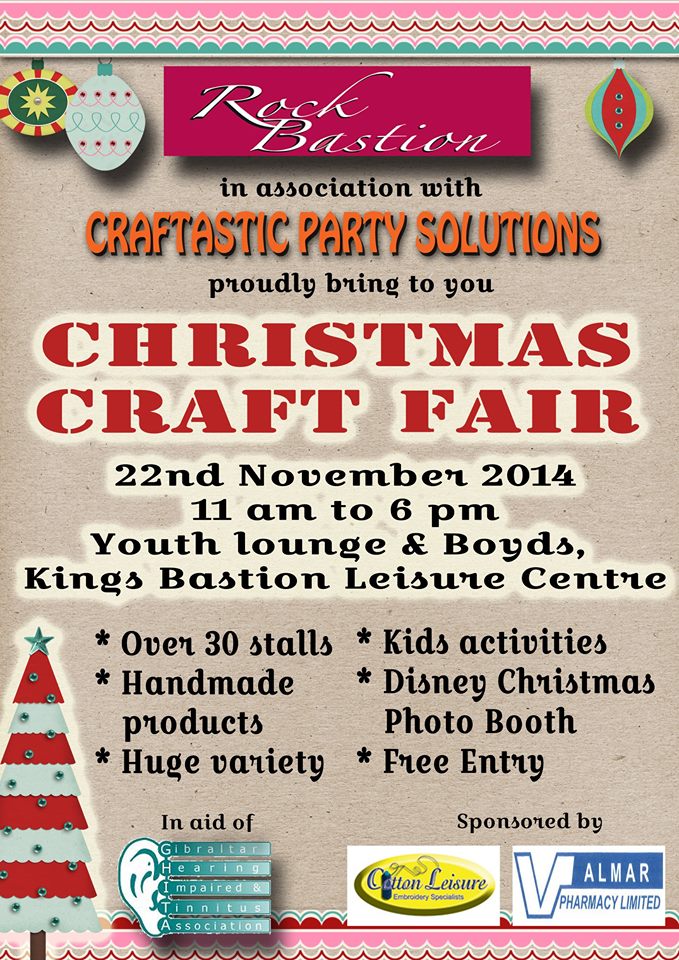 The Leisure Centre's Rock Bastion Restaurant will host the first Christmas Craft Fair of the festive season. To be held on Saturday November 22nd from 11am to 6pm between both the Youth lounge and Boyds, the events will offer over thirty stalls presenting handmade products, children's activities including a bouncy castle, face painting and a Disney Christmas Photo booth.
Entry to the fair, which is being held in conjunction with Craftastic Party Solutions, is entirely free and all proceeds collected through the photobooth and jumping castle will be donated to the Gibraltar Hearing Impaired and Tinnitus Association.
During the fair, Gibraltar's most well known crafters will display and sell their favourite products to the public.