Nov 21 - RGP Donates Vessels To Sea Scouts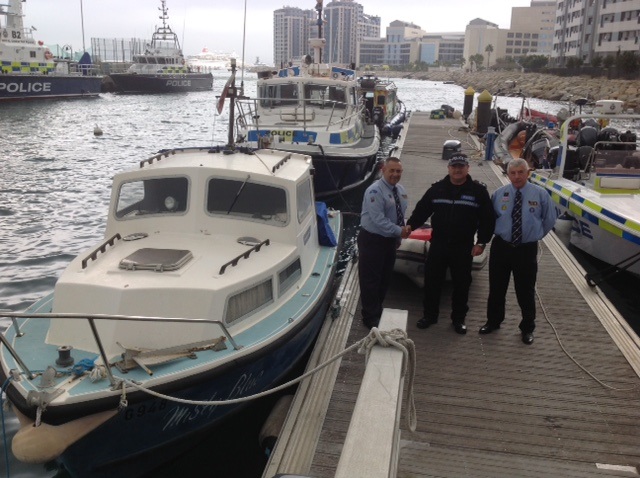 The Royal Gibraltar Police has donated a 6.7 metre cabin cruiser, "Misty Blue" and a 3 metre inflatable vessel with a 9.9hp outboard engine to the Gibraltar Sea Scouts.
The vessels, which had previously been forfeited to The Crown, will provide a valuable resource to the Sea Scouts, helping to widen the scope of their waterborne activities. The donation continues the Royal Gibraltar Police's policy of community engagement by assisting community groups and charitable organisations.
The vessels were handed over on Wednesday the 19th of November by the RGP Marine Section Inspector, Albert Buhagiar. Accepting the vessels on behalf of the Sea Scouts were Mr Elliott Cohen, Group Scout Leader and Mr Antonio Almeida, Explorer Leader.
From left to right in the photograph, Mr Elliott Cohen, Inspector Albert Buhagiar and Mr Antonio Almeida. The donated vessels are to the left of Mr Cohen and immediately behind Mr Cohen and Mr Buhagiar.