Jan 05 - 'We'll be Home for Christmas' Proceeds Donated to Royal Marines Charity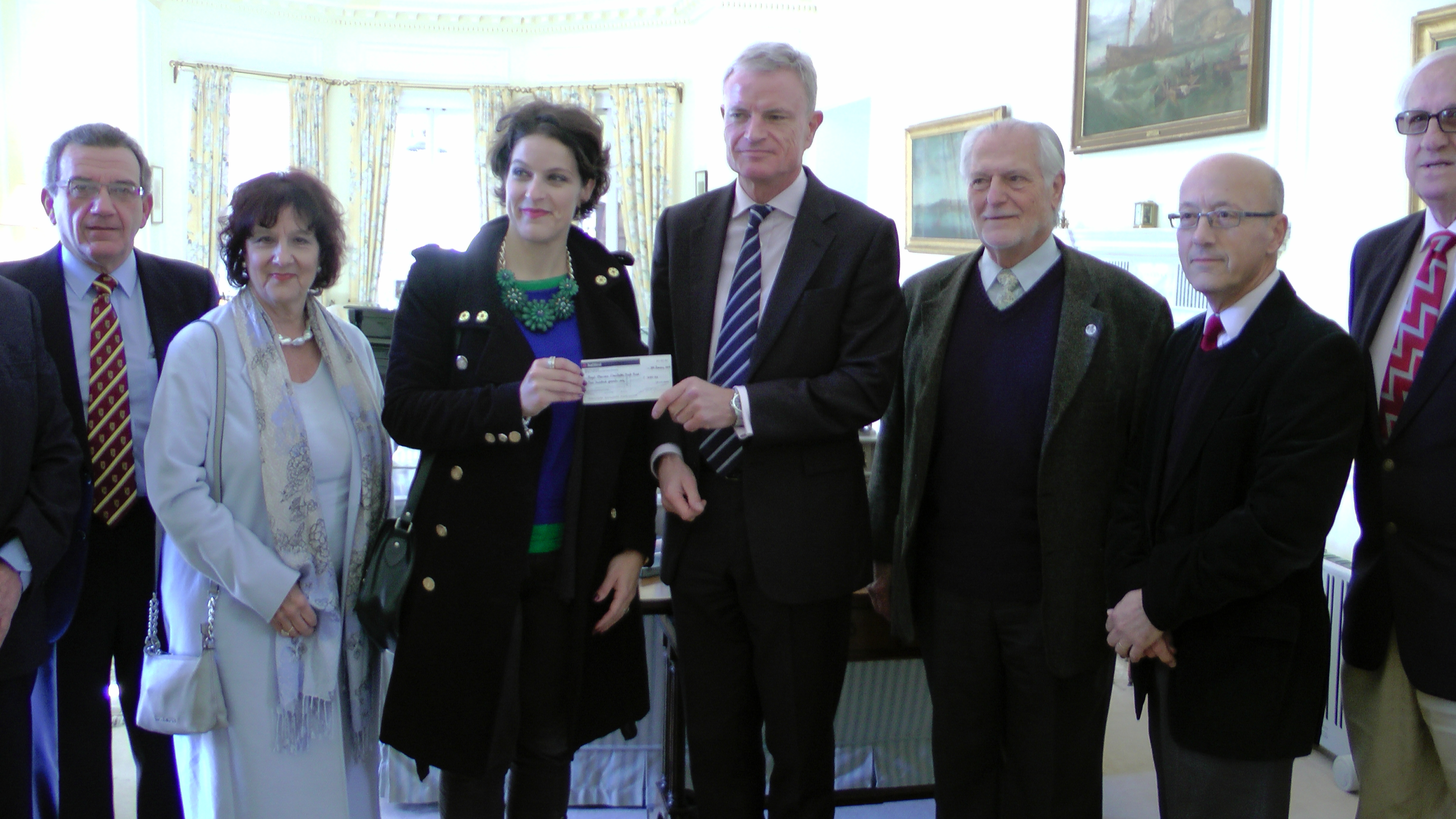 Group 2000 dramatics group today presented the Governor with a cheque for £400 to go towards the Royal Marines Charitable Trust Fund. £400 was raised by the group through ticket sales of their recent presentation 'We'll Be Home for Christmas'. The event featured poetry and photographs from the First World War, drawing in an impressive audience of over 75 people.
Cecil Gomez, of the Group, noted that they hope to host similar presentations every year, donating the funds to different war related charities.
The Governor expressed his gratitude for the funds, noting that the Trust had raised over £150,000 from the recent Royal marines 350th Anniversary, marked in Gibraltar.