Sep 27 - Linares Presents Gibraltar Fair and National Day Charity Funds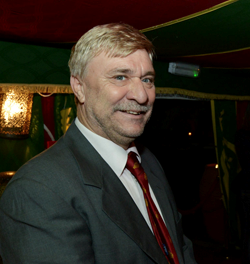 Culture Minister Steven Linares this morning presented cheques to the value of £7000 this morning to a number of charities involved in the Gibraltar Fair and National Day festivities. These included the Catholic Education Service, the Gibraltar Lions Club, the Psychological Support Group and St. John's Ambulance.
Commenting on the matter, Minister Linares, who was accompanied by SDGG Chairman Dennis Matthews, noted that the charities provided the fair with a unique local flavour. He added, 'Her Majesty's Government is indebted to those charities and to other non-charitable organisations and volunteer groups, because of the variety and support they bring to our annual festivities.'
Read more ...