Jan 05 - 800Kgs Of Cannabis Bales Recovered At Sea - Estimated Street Value Of More Than £4million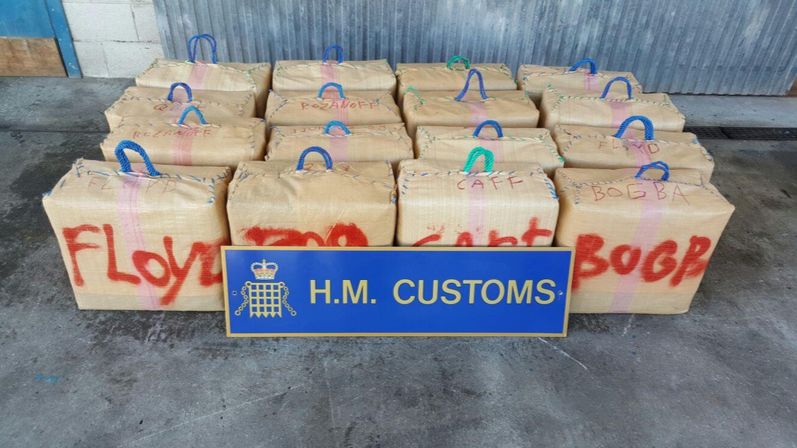 A total 27 bales of Cannabis Resin, weighing approximately 800 kilograms, has been recovered from the Bay of Gibraltar in a joint operation by the Royal Gibraltar Police and HM Customs marine units last night. 
A further search of the Bay was conducted during the course of this morning by RGP and HM Customs officers and resulted in the seizure of a further 26 bales. The total value of the drugs seized by is estimated to have a street value of £4,050,000.
Officers of both law enforcement agencies encountered a busy night working together, in cooperation with Guardia Civil marine assets, in combating maritime drug trafficking in the Bay of Gibraltar.
Acting on information suggesting that up to five large Rigid Hulled Inflatable Boats (RHIBs) were operating in area the straits and waters surrounding Gibraltar, marine assets of both law enforcement agencies carried out protracted maritime patrols of BGTW. These culminated in two high speed pursuits which saw the offending vessels moving out of BGTW.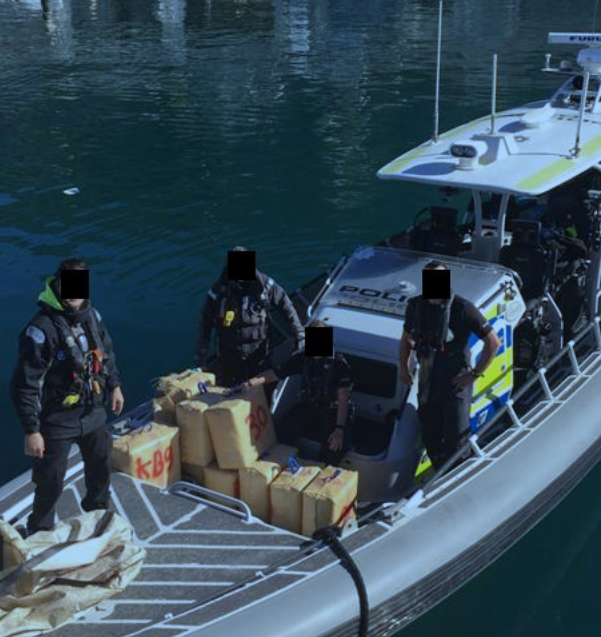 During the second pursuit which occurred at about 5.40am this morning, the RGP vessel managed to close the distance to the suspect RHIB. The vessel engaged in evasive manoeuvres, but was unable to evade the RGP vessel. The occupants of the suspect RHIB then began jettisoning their cargo in an attempt to lighten their vessel in a bid to outrun the RGP vessel. The pursuit continued south along the Bay until the suspect RHIB left BGTW and the pursuit was taken up by the Guardia Civil.
After the pursuit, the chase had followed retraced and a bale of Cannabis was recovered by the RGP vessel with a further seven having been recovered by Guardia Civil.
In the period 21/12/2016 to the present RGP marine crews have engaged in nine separate high speed pursuits.
This highlights the close cooperation that exists not just among local law enforcement agencies, but also with the Guardia Civil in combating crime, particularly drug trafficking, across the Straits of Gibraltar.