Oct 11 – RGP Attend 86th Interpol General Assembly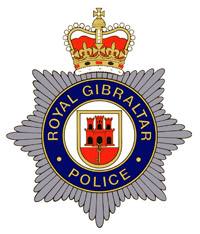 The Commissioner of Police, Mr Eddie Yome and Detective Chief Inspector Edgar Lopez attended the 86th INTERPOL General Assembly held in Beijing, China from the 26 – 29th September.
Addressing a packed conference hall with nearly 1,000 participants, the President of China, Xi Jinping, offered strong support to INTERPOL with practical measures and stressed the importance of cooperation for global security.
An RGP statement continued: "The evolving threat landscape on transnational terrorism, organised crime and cybercrime through the growth of technological advancement brings new challenges to policing. Criminal activity in an interconnected world is becoming more complex and INTERPOL provides the multilateral cooperation mechanism for police to overcome these challenges.
"Gibraltar plays a modest but important role in tackling transnational crime and the annual meeting is an excellent opportunity for the Royal Gibraltar Police to enhance international police cooperation, share ideas and operational experiences with INTERPOL's member countries.
"Bilateral discussions were also held to follow up current cases that require special attention and further work. These types of bilateral meetings facilitate and expedite investigations and pave the way for improved relationships."
Mr Yome added, 'There are many technical, logistical and legal matters that take place in the background and to which the public are generally unaware of, especially for International and European Arrest Warrants. Our attendance also strengthens our continued support and commitment to INTERPOL'.
Gibraltar joined INTERPOL in 1965 and forms part of the UK Bureau as a Sub Bureau. Matthew Burton, Head of the UK NCB, said that he values the contribution and commitment to INTERPOL demonstrated by the representatives of the Gibraltar Sub-Bureau and provided an excellent opportunity to discuss shared interests and commonality in areas of criminality.
The meeting also saw two new members admitted to INTERPOL (Palestine and the Solomon Islands) increasing INTERPOL's membership to 192 countries.