Jun 13 - Couple Found Guilty Of Possessing Over 7,000 Child Porn Images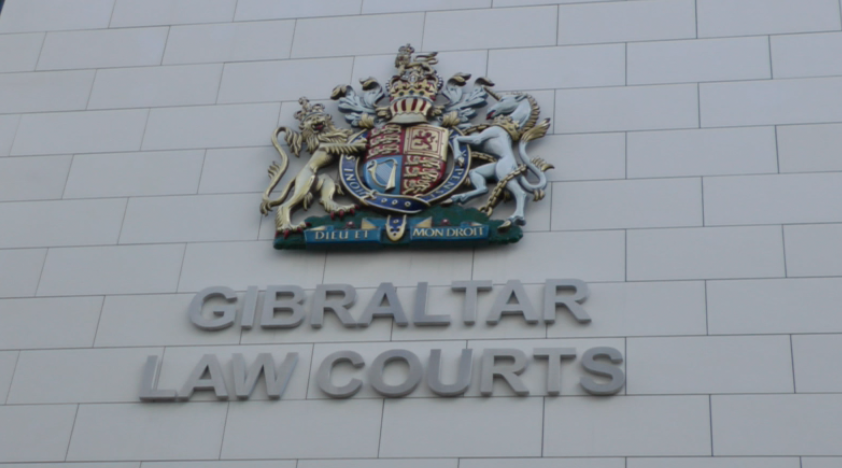 A married couple have been found guilty of the possession of over 7,000 indecent images of children at the end of a Supreme Court trial.
After just over an hour's deliberation, the jury delivered unanimous guilty verdicts for Bobby James Simmons (a U.S citizen) and his wife Loren Robles, both of Ash Tree Lodge, Montagu Gardens, in relation to one charge of the possession of 7,415 indecent images of children and one charge of the possession of eight indecent images of children.
Simmons was also found guilty of one further charge relating to the possession of one indecent image, a video file which he brought with him from the U.S.
Simmons was immediately remanded in custody but Robles was granted bail by the Chief Justice Anthony Dudley.
They are due to appear in court again on the 6th July for sentencing.
THE CASE
The case dates back to April 2016 when the Royal Gibraltar Police received a report from the UK's National Crime Agency that child pornography had been accessed via a Gibraltar-based IP address.
In June 2016, the RGP executed a search warrant at the flat where the couple lived and computer equipment was seized.
Initially, only Simmons was a suspect and, when asked by officers whether he had downloaded any child pornography, he answered, "I might have" but added that he would have quickly deleted anything illegal.
Robles became a suspect and was subsequently charged when investigating officers found evidence that she had accessed indecent files while her husband was away from Gibraltar.
CROWN CLOSING SUBMISSIONS
During this morning's session, the defence and prosecution presented their closing submissions.
Crown counsel Ricky Rhoda QC said that the defence offered by Simmons was "quite incredible" and that the defendant had changed his story while giving evidence. Mr Rhoda said it was "absolute nonsense" to accept that a hacker would remotely access Simmons' computer, download indecent images, open them at various times and then delete some of them.
Mr Rhoda also argued that Simmons' wife, Loren Robles, had been influenced by him and that she had been "nervous" while giving evidence and this contrasted with her husband's "self-confidence."
DEFENCE SUBMISSIONS
Defence counsel David Dumas QC, who was assisted by Charles Bonfante, said this was "an odd case" and that the couple had maintained their innocence for two years. He urged the jury to acquit his clients because they had not downloaded, seen or accessed these images, He added that they had no knowledge of the images or any reason to suspect that they were saved on the drive.
Mr Dumas said the possibility that someone tampered with Simmons' computer online was something that "couldn't be discarded" and pointed to what he said were gaps in the evidence of computer activity provided by the RGP's investigating officers.
Mr Dumas said it didn't make sense that his clients would view child pornography given the layout of their bedroom and its location in Robles' parents' flat. Mr Dumas said the computer screen would have been easily visible to anyone walking past the bedroom entrance and the computer system did not require a password.
Robles' lawyer also said that she should be acquitted of both charges she faces relating to over 7,000 images as the prosecution could only claim to have proved that she viewed two images.
CHIEF JUSTICE
In his summing up, the Chief Justice Anthony Dudley went over evidence from police interviews and expert forensic computer evidence provided by DC Oton from the RGP.
Mr Justice Dudley urged the jury not to allow the distressing indecent images they had seen during court proceedings last week to influence their assessment of the evidence.
Mr Rhoda was assisted by Kerrin Drago.
{fcomment}