Jun 14 - Two RGP Officers Attend FATF Course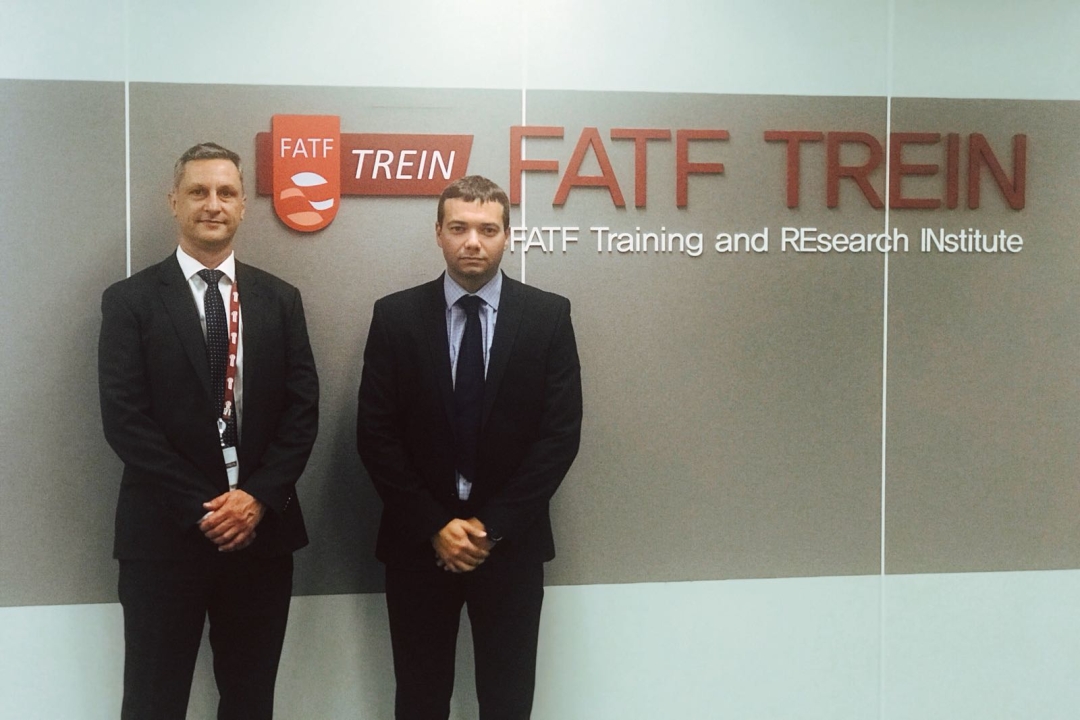 Two RGP officers, Detective Chief Inspector Edgar Lopez and Detective Sergeant Mark Garratt, currently seconded to the Gibraltar Financial Intelligence Unit (GFIU) have attended a Financial Action Task Force (FATF) Standards Course, held in Busan, Korea.
The five-day course is aimed at Anti-Money Laundering/ Combating Financing of Terrorism (AML/CFT) policy and operational practitioners with a developed understanding of the technical aspects of the FATF Recommendations and Immediate Outcomes.
The FATF Standards Course provides an overview of the FATF, the interrelationships between different parts of the AML/CFT system, including the link between policy and operations and the evolution to a risk-based approach and effectiveness.
DCI Lopez said: "This course puts into better perspective the 40 Recommendations and 11 Immediate Outcomes so that AML/CFT policies and working practices can be developed further. The inclusion of practical exercises made it easier to improve understanding and was an excellent opportunity to network and learn from other jurisdictions' experiences."
The FATF is an independent inter-governmental body that develops and promotes policies to protect the global financial system against money laundering, terrorist financing and the financing of proliferation of weapons of mass destruction. The FATF Recommendations are recognised as the global AML/CFT standards and will be used by MONEYVAL's evaluation of Gibraltar to assess the compliance of our jurisdiction in AML/CFT.
The FATF Training and Research Institute (TREIN) is based in Busan, Korea and aims to increase capacity of all countries to fully and effectively implement measures to protect the integrity of financial systems.