Oct 10 - Couple Sentenced For Over 7,000 Indecent Images Of Children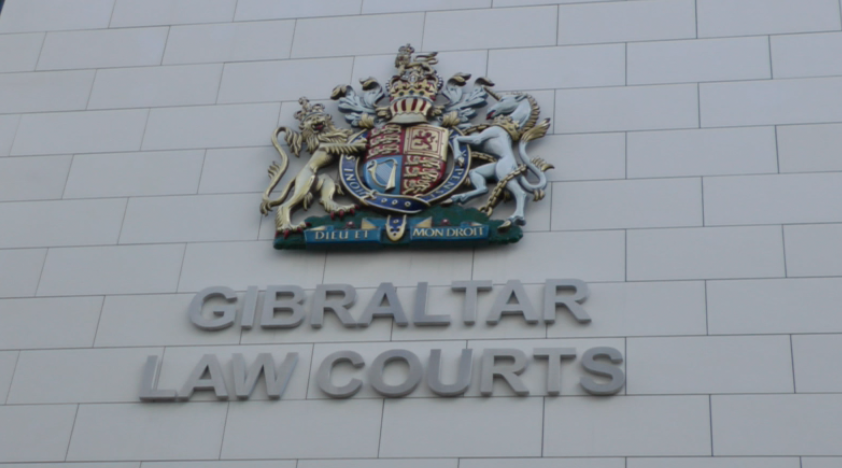 A married couple has been sentenced at the Supreme Court for the possession of over 7,000 indecent images of children.
Bobby James Simmons (a U.S citizen) was sentenced to spend 30 months in jail. His wife Loren Robles, both of Ash Tree Lodge, Montagu Gardens, was handed a 12 month prison sentence which has been suspended for two years.
The couple were found guilty of two charges of the possession of indecent images of children by a jury at the end of a trial in June this year.
Simmons was also found guilty of one further charge relating to the possession of one indecent image, a video file which he brought with him from the U.S.
They both still maintain their innocence.
The case dates back to April 2016 when the Royal Gibraltar Police received a report from the UK's National Crime Agency that child pornography had been accessed via a Gibraltar-based IP address.
In June 2016, the RGP executed a search warrant at the flat where the couple lived and computer equipment was seized.
Initially, only Simmons was a suspect and, when asked by officers whether he had downloaded any child pornography, he answered, "I might have" but added that he would have quickly deleted anything illegal.
Robles became a suspect and was subsequently charged when investigating officers found evidence that she had accessed indecent files while her husband was away from Gibraltar.
The images, 7,423 in total, featured a "large number" of different pre-pubescent children - over 800 of these images, which also included video files, were classed as Category A, the most serious.
Their lawyer, David Dumas QC, said that the couple had no previous convictions and stressed that, although guilty, the case against Robles had "materialised by chance" during the course of the investigation into her husband. He said that the couple denied having any deviant sexual preferences towards children and urged the judge to give them the opportunity to re-start their lives.
In sentencing, the Chief Justice Anthony Dudley said that the forensic evidence against Simmons had been "overwhelming" but that the case against Robles was "narrower."
He added that she had come across the indecent images while Simmons was away and had failed to act out of a "misplaced sense of loyalty and a delusional belief in her husband's innocence."
He sentenced Simmons to 30 months in jail for the possession of 7,415 indecent images of children and 15 months in jail for the possession of eight indecent images of children with these sentences to be served concurrently. He imposed no separate penalty for one count of the possession of one image.
Robles was sentenced to 12 months for the 7,415 indecent images and six months for the eight images. He ordered that these sentences be served concurrently but suspended them for a period of two years. This means that Robles will only go to jail if she re-offends during this period.
The Chief Justice also ordered the forfeiture of computer equipment involved in the case.
Mark Clive Zammit appeared for the Crown.