Nov 23 - RGP Commissioner McGrail Returns From Dubai Interpol Conference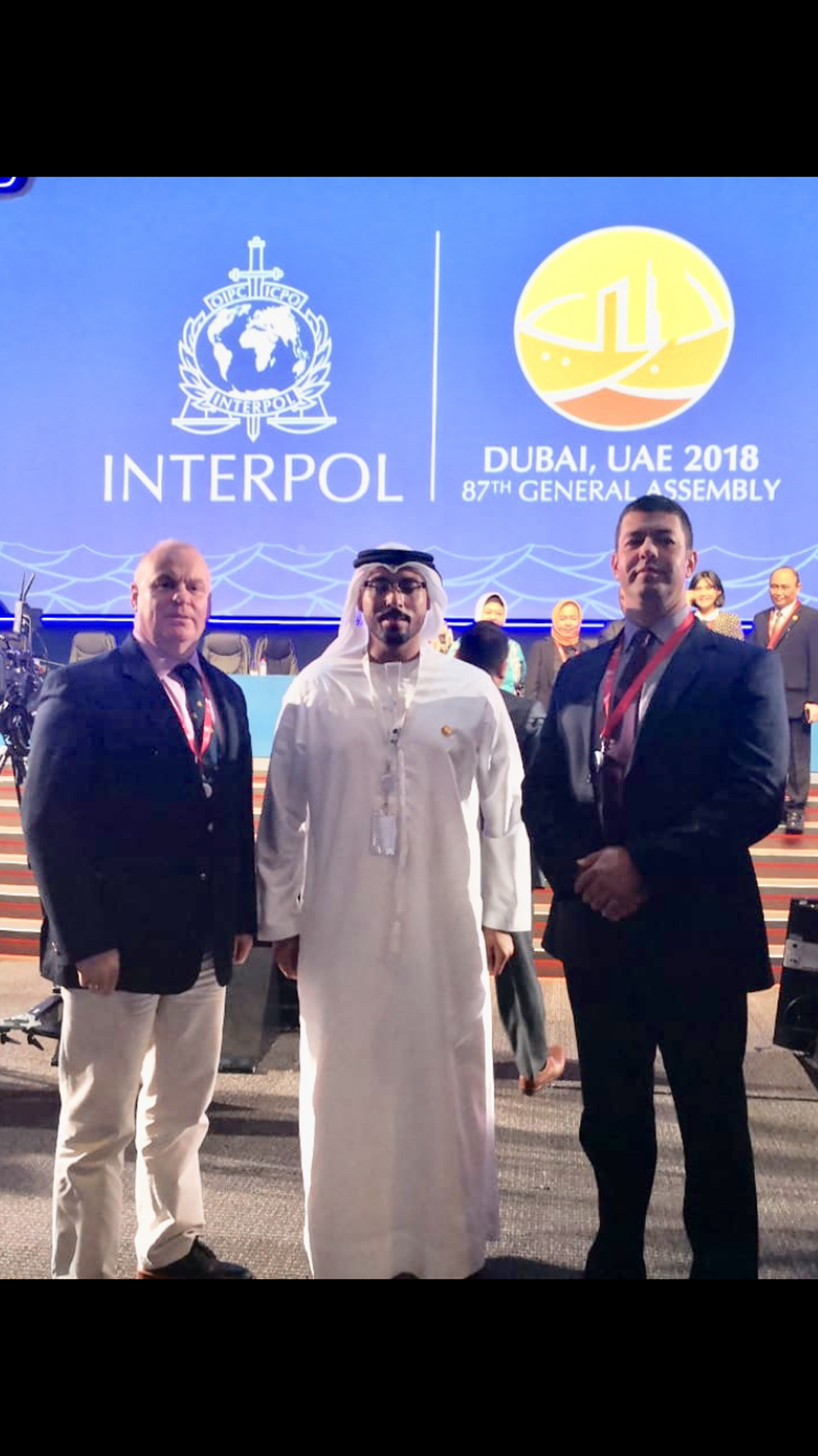 RGP Commissioner Ian McGrail and Detective Inspector Sean Perera represented Gibraltar at the 87 Interpol General Assembly held in Dubai (United Arab Emirates), November 18-21. The RGP is the Interpol sub-bureau of the Manchester based UK National Crime Bureau.
Delegates at the conference representing police forces from 194 countries discussed key themes from a law enforcement perspective, including the use of Artificial Intelligence and its applicability to counter terrorism, cybercrime, together with the digital transformation of modern policing methods.
International police cooperation is a core value of the Interpol ethos and a resolution was passed to strengthen this through the introduction of quality standards in National Crime Bureaus (NCBs) across the world. The General Assembly also devoted a day to the consideration of new membership applications and for the selection of a new executive committee.
Kosovo's application for membership was turned down by the conference but the Republic of Vanuatu and the Republic of Kiribati were accepted as new members.
There was also a measure of controversy over the election of the new Interpol president with the conference having to opt for one of the two frontrunners: the initial favourite General Alexander Prokopchuk representing Russia, and Kim Jong Yang from South Korea, who turned out to be the eventual winner.
The international press had carried reports alluding to the unsuitability of the Russian candidate and the danger that the Russian state could use Interpol as a political instrument to suppress dissidents outside its frontiers.
RGP Commissioner McGrail said: "Given the continuous changes in law enforcement cooperation, it is always advantageous for Gibraltar to be represented in high profile international policing conferences such as this one. The conference provided an excellent opportunity to network and build on the good contacts we have already with police organisations throughout the world."
The Interpol Conference was hosted by Dubai Police, while the opening ceremony was conducted in the presence of the country's ruler Sheik Mohammed Bin Rashid Al Maktoum.
Photo Caption: RGP Commissioner Ian McGrail and Detective Inspector Sean Perera with Lieutenant Fayez Awad Ahmed of the Dubai Police who accompanied the UK and Gibraltar delegation throughout the visit.
{fcomment}