Nov 28 - RGP Disrupts Illicit Tobacco Activity - Two Locals Arrested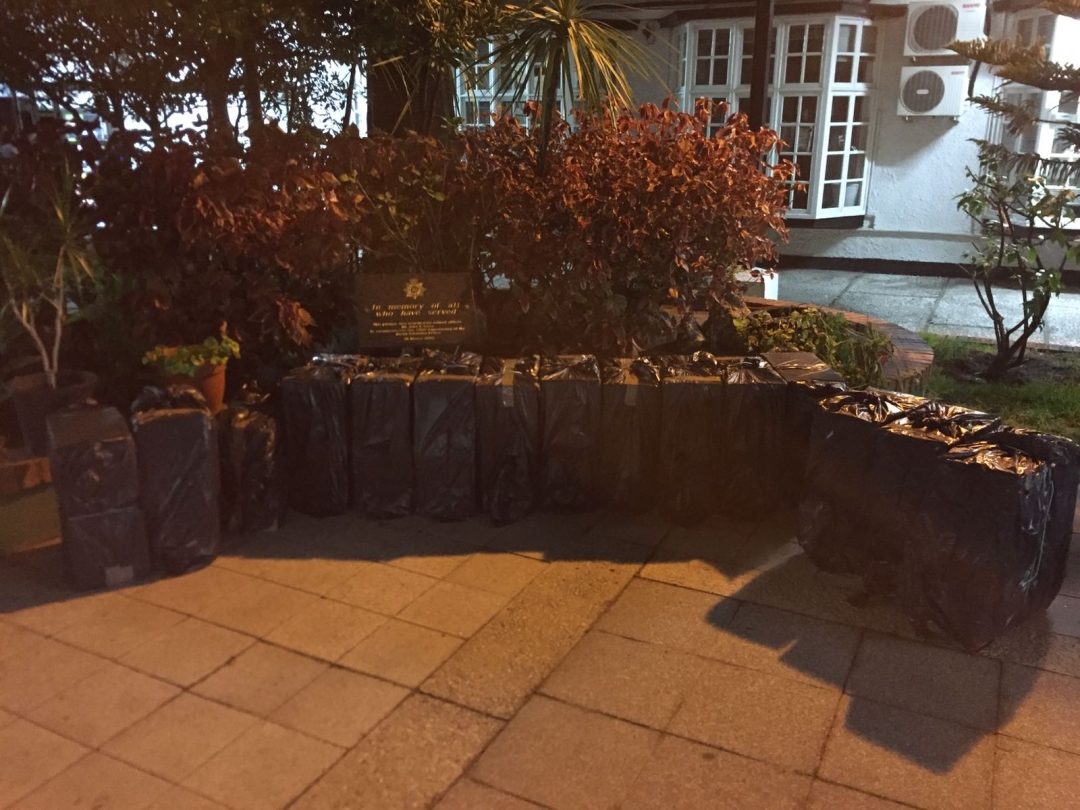 At about 02:45 last night, uniformed officers of the Area Response Teams arrested two local men, aged 36 and 28, for tobacco-related offences.
The arrests came about when officers patrolling the area of Emerson's Place disrupted illicit tobacco activity as a group of individuals were offloading boxes of tobacco from vehicles and transferring them onto waiting vessels - small, outboard-powered RHIBS of the type typically used in this type of activity.
In addition to the two arrests, officers seized 26 small boxes of Ducal cigarettes (commonly referred to as half boxes) and two large boxes of Winston Cigarettes, totalling 150,000 cigarettes. Two locally registered vehicles were also seized.
The two men were granted police bail whilst further enquiries are conducted.
{fcomment}