Apr 15 - Man Who Murdered Wife Sentenced To Life In Prison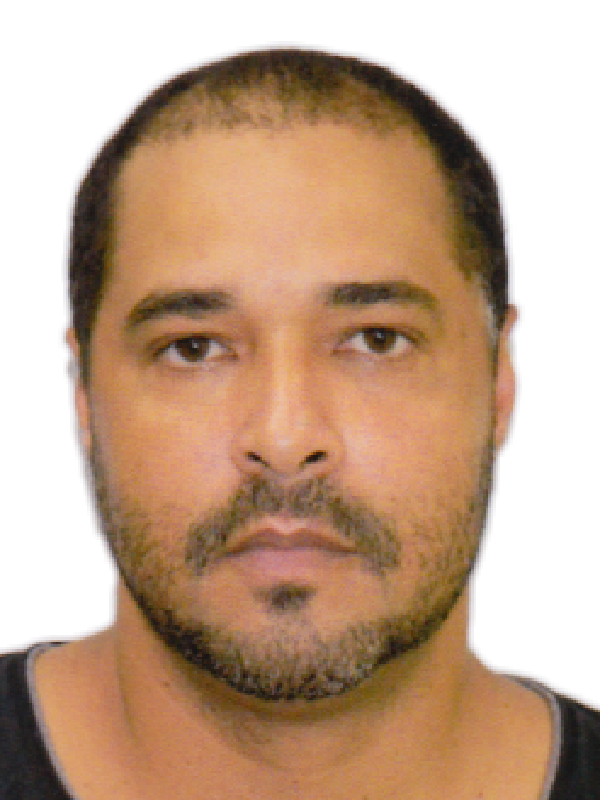 A man who repeatedly stabbed his wife in front of their young daughter has today been sentenced to life in prison.
Real Lishman, 44, will have to spend a minimum of 18 years behind bars after he was found guilty of murdering his wife Carolina, 33, at the end of a trial last month.
Gib V Murder
The case dates back to the evening of 8th November 2017 when the RGP received a call at around 18:30 that a suspected murder had occurred in a flat in Apricot Court in Sir William Jackson Grove (Gib V). The flat belonged to the couple but Ms Lishman was no longer living there and had started a relationship with another man.
The couple's daughter, who was six years old at the time, raised the alarm by telling a neighbour that her mother had stabbed her father and that her father was trying to stab himself but that both were "on the floor, playing dead."
When officers entered the flat, they found Carolina Lishman curled up on the floor next to the fridge in the kitchen and her husband Real in the corridor near the entrance to the kitchen.
When asked by police what had happened, Lishman replied that they had had a fight: "She stabbed me and I stabbed her."
An RGP officer and paramedics who arrived later administered cardiopulmonary resuscitation to Ms Lishmann but she was pronounced dead at 19:37.
She had been stabbed twelve times with a knife including one fatal blow delivered "with severe force" which pierced right through her heart.
Real Lishman also sustained seven wounds including a life-threatening injury to his intercostal artery which required emergency surgery at St. Bernard's Hospital.
Chief Justice: "Not a case of excessive self-defence"
The defence, led by Chris Finch, argued that Lishman had first been attacked by his wife and had then defended himself by stabbing her.
However, the Chief Justice Anthony Dudley ruled that this was not a case of "excessive self-defence" and reminded the court that a Home Office pathologist, Dr Brett Lockyer, had concluded that Real Lishman's wounds had been "self-inflicted."
Mr Justice Dudley said that, although more than one interpretation of the jury's guilty verdict was possible, the forensic evidence, the "savagery" of the attack and the disparity in size between Lishman and his victim all indicated that Lishman was the aggressor. He concluded that Lishman's alternative sequence of events was "not credible."
"Appalling Violence"
In sentencing this morning at the Supreme Court, the Chief Justice said that the attack was an act of "appalling violence."
The Chief Justice added that the murder of Carolina Lishman had deprived her family of her love and constituted "a wrong with can never be put right." He paid tribute to the "huge dignity and composure" of Ms Lishman's parents throughout the trial.
Mr Justice Dudley identified various aggravating factors. He highlighted the "ferocity" of the attack, the presence of their six-year-old daughter, the use of a knife, the fact that it took place in their family home, the difference in strength and size between the defendant and his victim, the fact that Carolina Lishman was recovering from surgery and was therefore vulnerable, and the attempt by Lishman to inculpate his wife and exonerate himself by placing the murder weapon in her hand.
Mr Justice Dudley did, however, mention two mitigating factors: that Lishman was of previous good character and that there was no evidence of pre-meditation.
He also argued that Lishman was not remorseful and did not accept culpability for his actions because he still held on to the view that he had acted out of self-defence. Lishman exercised his right to silence after his arrest and did not give evidence at his trial.
Mr Justice Dudley sentenced Lishman to life in prison and set a minimum term of 18 years - this is the time that must pass before the case is reviewed for the first time by the Parole Board. Time spent on remand in jail will be taken into account.
Lishman's lawyer Chris Finch indicated that he would launch an appeal.
The Crown was represented by the Director of Public Prosecution Christian Rocca QC, assisted by Carl Ramagge. Mr Finch was assisted by Leigh Debono.
{fcomment}