Apr 21 - RGP Comes To Assistance Of Local Kayaker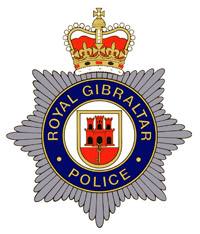 At about 19:00 yesterday evening, officers on an RGP land patrol spotted a kayaker, seemingly in difficulties, in the area of Europa Point. They contacted their colleagues in the RGP's Marine Section who came to his assistance.
The 39-year-old local man, who by now was close to the rocky shoreline, was approached by the RGP vessel and explained that he had capsized just minutes earlier and was trying to make his way to the nearest beach, but thought he would be able to make it.
The Kayak was brought alongside the RGP interceptor and moved away from the proximity of the rocks before being taken aboard.
Despite assurances that he was all right the marine crew nevertheless contacted the GHA Ambulance Service, who made their way to the watersports centre at the Victoria Stadium and awaited the arrival of the RGP vessel.
Once on land, the kayaker was treated for early symptoms of hypothermia by the ambulance personnel and, once his body temperature had normalized, he was allowed to go home after declining further treatment.