Jul 26 - Major Fire Breaks Out in Glacis Estate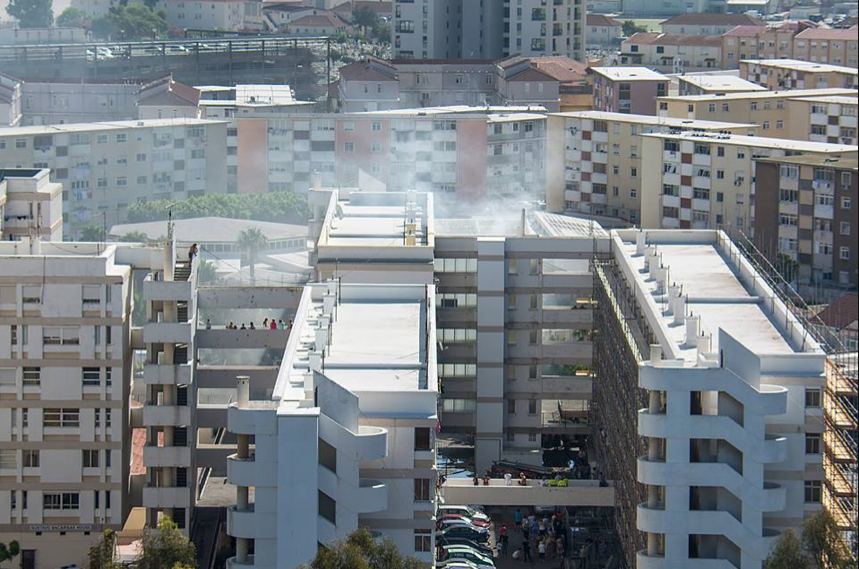 A fire broke out at Portmore House in Glacis Estate this morning. The block was completely evacuated and the blaze was extinguished by 11:10 am.
At almost 11am the Royal Gibraltar Police tweeted that they were heavily involved with the major fire, with traffic diversions in place. Five minutes later the City Fire Brigade arrived at the scene to tackle the fire. The RGP insisted that an investigation into the cause of the fire is set to commence. At 11:25 am the RGP tweeted that the situation had returned to normal and residents were being let back into their homes.
Photo courtesy of Gerard Kelleher