Apr 20 - ArtDance Will Place Gibraltar On The International Dance Platform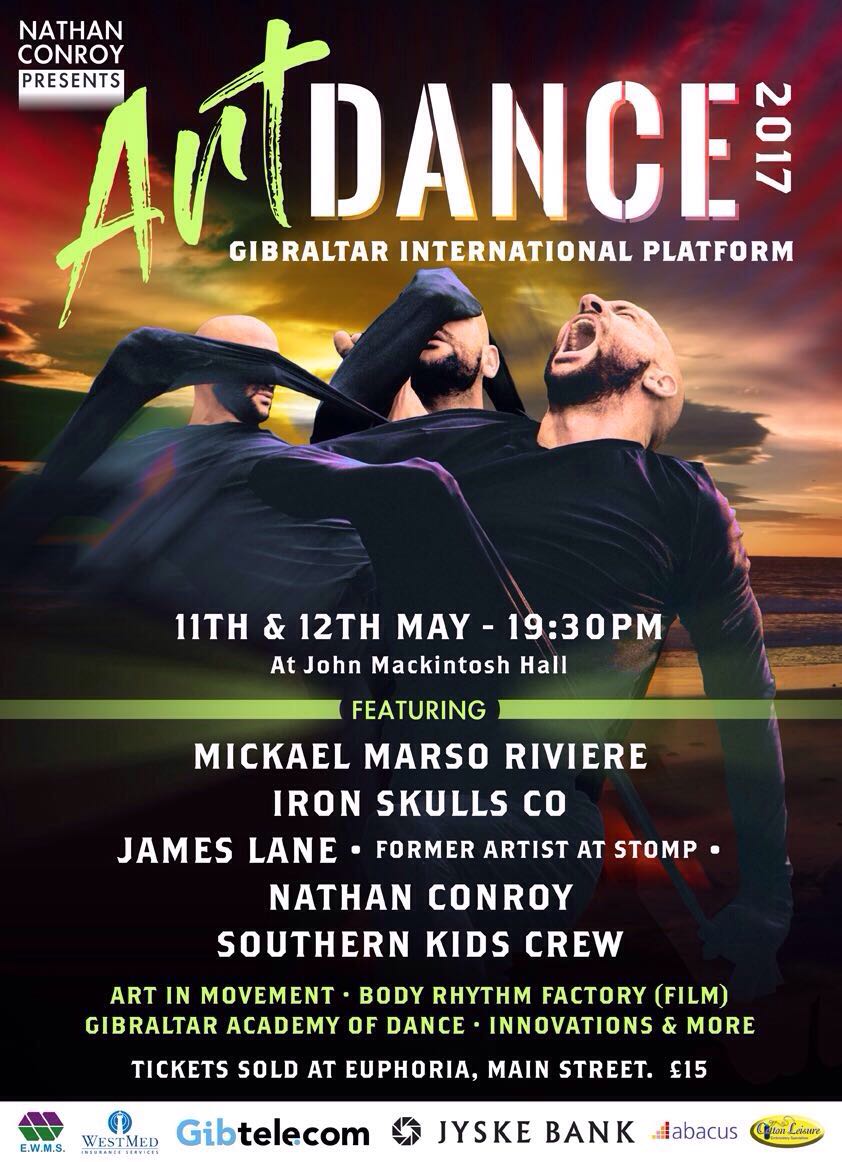 ArtDance is a non-profit event which will be held at the Gibraltar John Mackintosh Hall from the 11th and 12th May 2017, with open educational workshops prior.
Four international artists from across Europe who are currently making headlines around the world with their innovative and entertaining works will also take part.

These include Mickael Marso Riviere from France, FunkyCurryWurst Brothers from Denmark, Iron Skulls from Spain, musician James Hughes from the UK, contemporary dancers Iain Payne and Jessica Haenar, and producer and director Nathan Conroy himself will also feature in the show.

Dance schools and companies traveling from Spain as well as local artists who will also partake at the event.

Producer of event Nathan has been a professional dancer and choreographer himself for the last 20 years working around the world.

He will be presenting his new works for the first time in Gibraltar including a new art film, which has been exhibited in art galleries across Spain. At the event there will also be other highly acclaimed films from other international artists from Denmark, UK and France.

In addition, break-dance crew from Spain 'Southern Kids Crew' and Art In Movement Contemporary Dance Company, Gibraltar Academy of Dance, Innovations, Show Dance Company and local pianist Kristina Hewitt will also feature.

Tickets are £15 and are now on sale at Euphoria, Main Street, Gibraltar.