JUN 04 - Ocean Village Flotilla - re-enactment society secure the bay!
Re-enactment Society Secure the Bay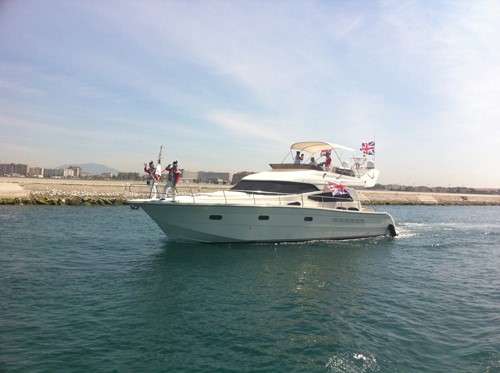 After having secured the city and inspected the Ocean Village Marina, the Gibraltar Re-enactment Society have been spotted aboard a vessel in the Bay of Gibraltar, flying Her Majesty's Flag with pride. They can now be seen touring the Rock of Gibraltar by boat as part of the Jubilee Flotilla. See if you too can spot them from wherever you are watching this Jubilee Celebration unfold.