Jun 04 - Ocean Village Flotilla - Horn fails Minister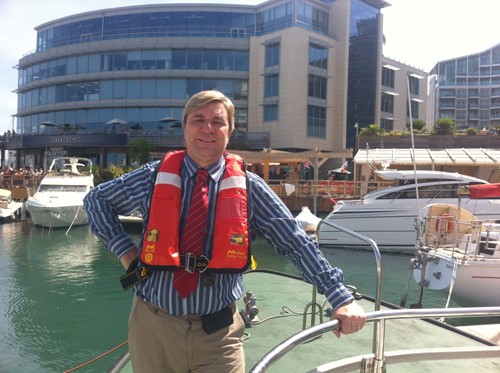 YGTV's reporters out in the Bay of Gibraltar are our eyes and ears in the Flotilla. So far all reports seem to indicate that everything is going well, despite the slight malfunction of the starter's klaxon as Minister for Culture, Stephen Linares, launched the pageant on its journey around the Rock. The photos and updates will keep coming in for the duration of the event.
Keep checking YGTV for regular updates on the Gibraltar Jubilee Flotilla.