Jun 04 - Ocean Village Flotilla - Journey Update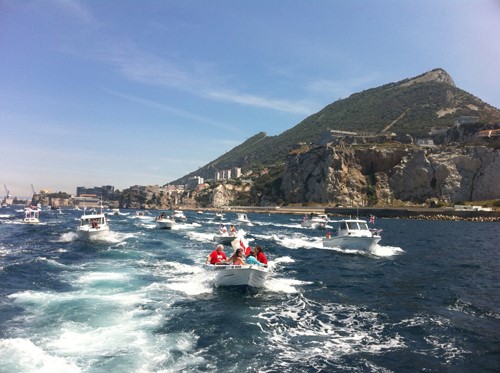 Gibraltar's Jubilee Celebrations this Bank Holiday Monday are not purely restricted to the sea with the Flotilla. Down at Ocean Village visitors can enjoy face painting, bouncy castle action, drinks and food, and all whilst listening to a selection of fantastic tunes provided by Fresh Entertainment. The party is just warming up in preparation for the return of the Flotilla, which we have been informed, is now passing by Europa Point (a fantastic location to view the pageant and take some memorable pictures).
Keep checking YGTV regularly for updates on all things Jubilee Flotilla related.
YGTV's internet on the move, sponsored by CTS.