Feb 13 - GibTalks 2018 - Another Successful Year Of Anecdotes And Inspirational Ideas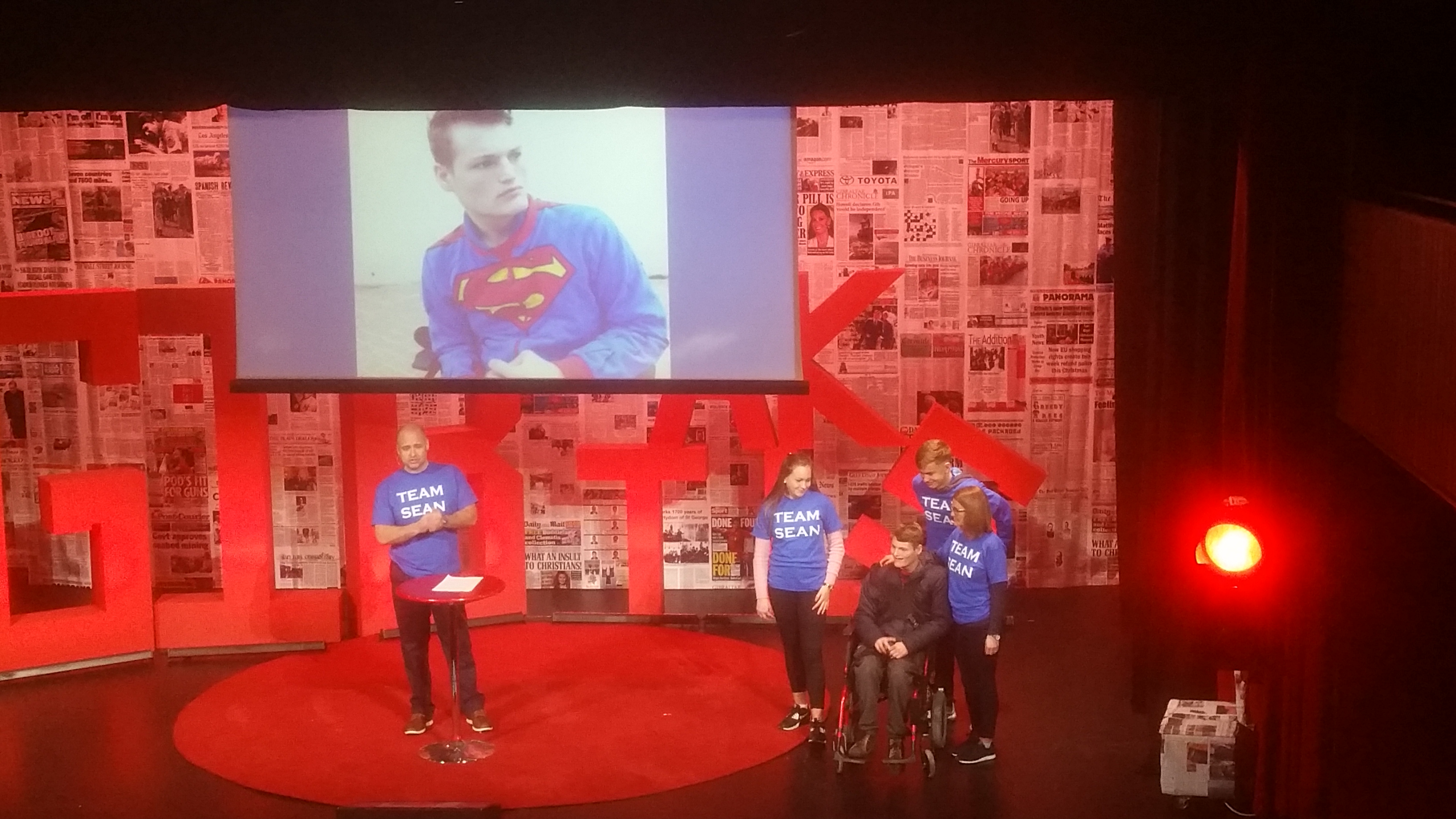 By Larissa Miranda Portillo
This year's GibTalks was another hugely successful event - the group of 18 speakers kept the audience at the John Mackintosh Hall Theater listening carefully to personal anecdotes, interesting ideas and proposals for a better future for Gibraltar.
GibTalks organiser, Julian Felice, started the event with enthusiasm inviting to the audience to listen to "The greatest story ever told" and introducing the speakers. He explained the importance of sharing stories.
"I focused on the trail and forgot about my pain"
Mark Randall started off the event telling the story of his "7,450 kilometre, ten million footsteps, 5 pairs of sandals and 12 countries" journey to Jerusalem and about how he faced his own demons during this trek when he felt alone, and he constantly asked himself: "Is this worth it?"
The audience heard how he learned about his own fears, love, friendship and about the most important thing which was to be true to himself and continue to search for his own way.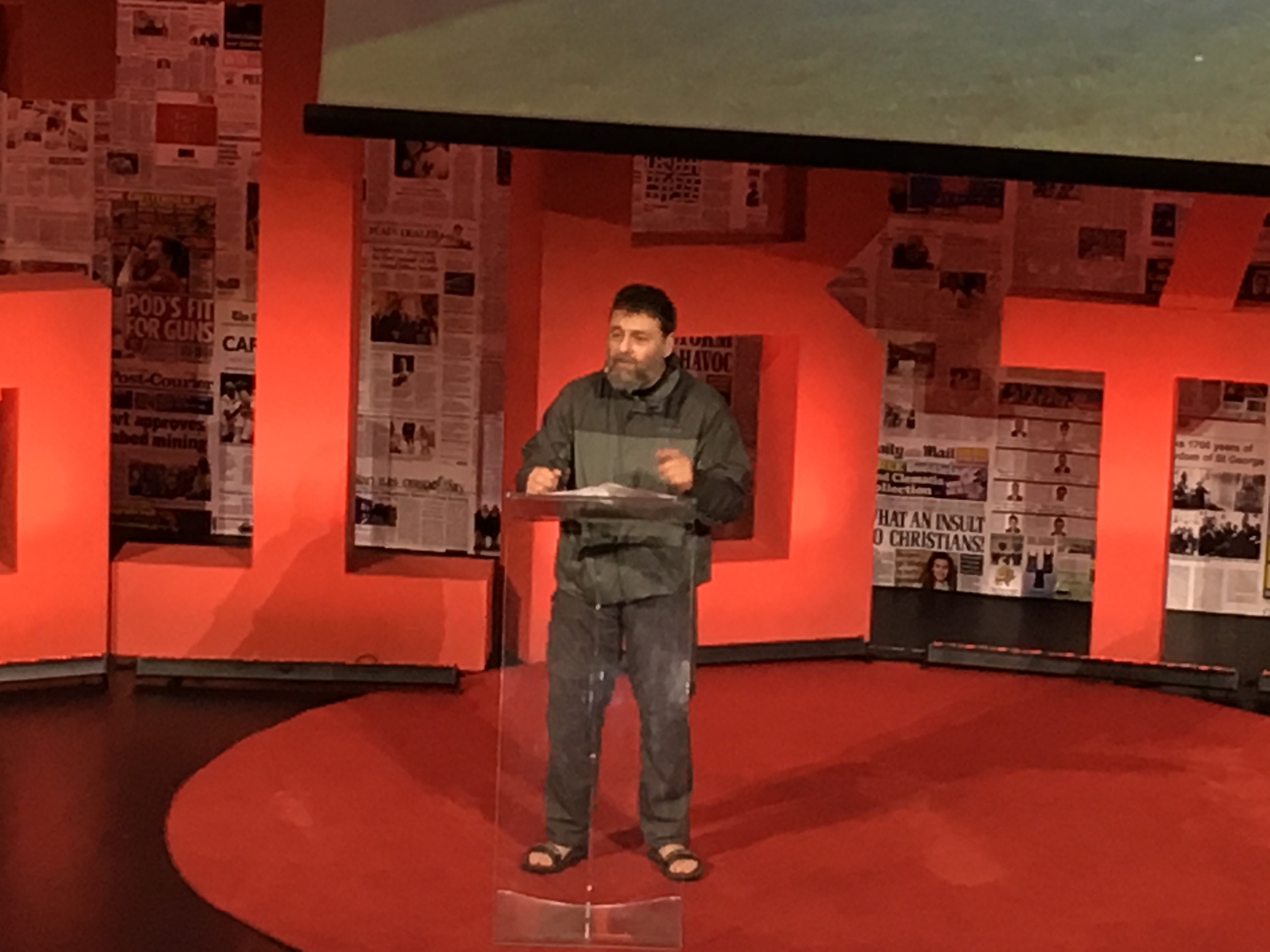 After Randall, Daya Dewfall also shared her own point of view about traveling asking to the audience: "I'm a migrant, what about you?"
The public heard that "there is always something behind each person that has a special story."
She started the story of her life, how she spent most of her childhood traveling from one place to another. She made the audience appreciate how life can be for many of those who leave their countries looking for a better life and how important is to put ourselves in someone else's shoes by paying attention to the stories we tell. 
Kenneth Castiel talked about How to win at the Game of Life with an inspiring and personal story about his life with a strong message: "Believe in yourself and do not take 'NO' for an answer" and made the audience ask themselves: "Do we love who we are?"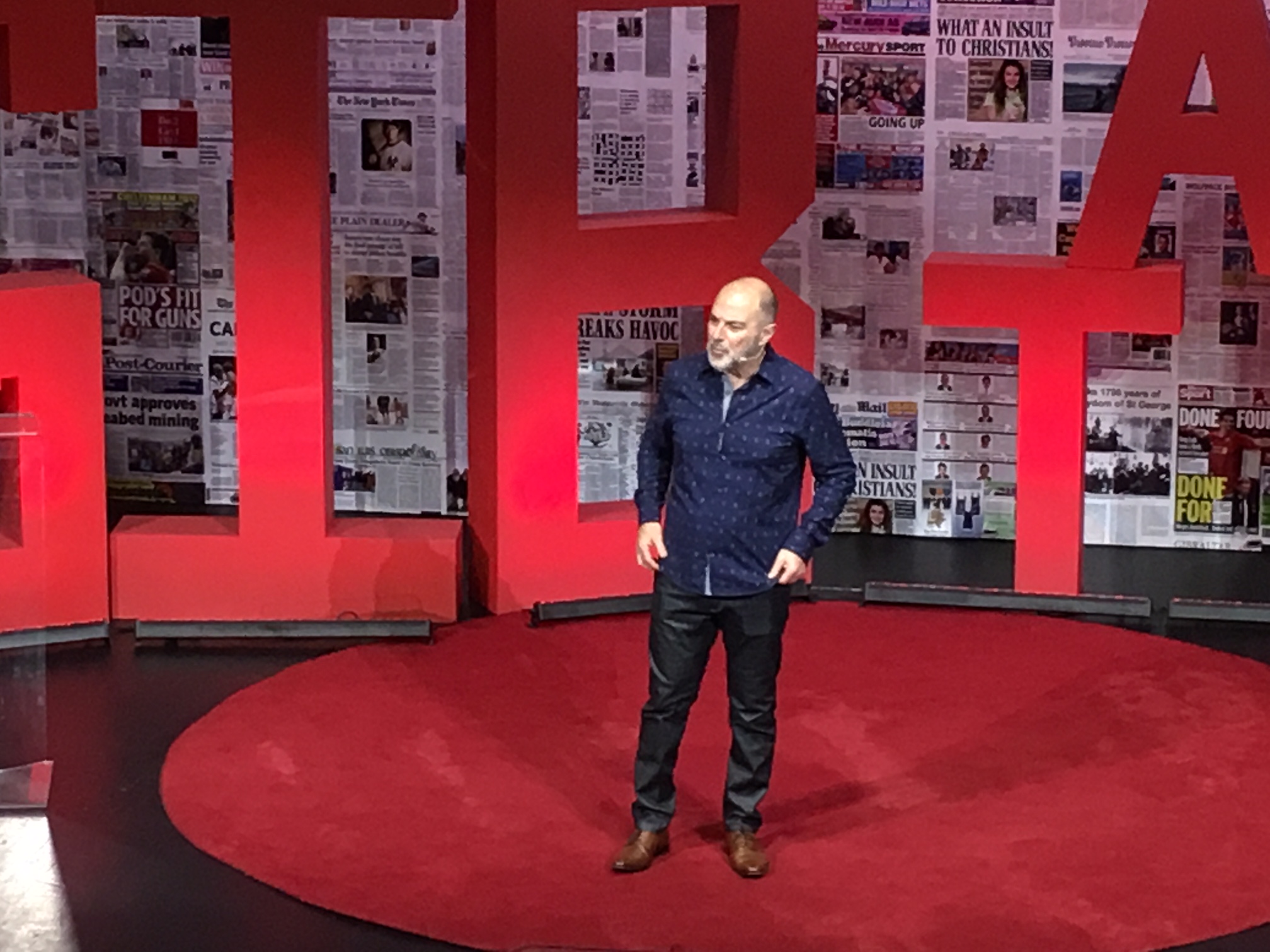 He encouraged people to be tenacious and emphasised that "we're all much greater than our circumstances".
"My God is a god of love"
Nalanie Chellaram gave the audience inspirational words for 15 minutes to help them find peace in chaos. She reminded people how important it is to maintain the balance in our lives inviting the audience to take a moment to breath and close their eyes so they could appreciate how meditation and smiling can make us happier.
Her Worship the Mayor, Kaine Aldorino Lopez, started her 15 minute slot explaining her "Life after Miss World" - she shared personal experiences, details and described how confused and lost she felt right after her Miss World experience.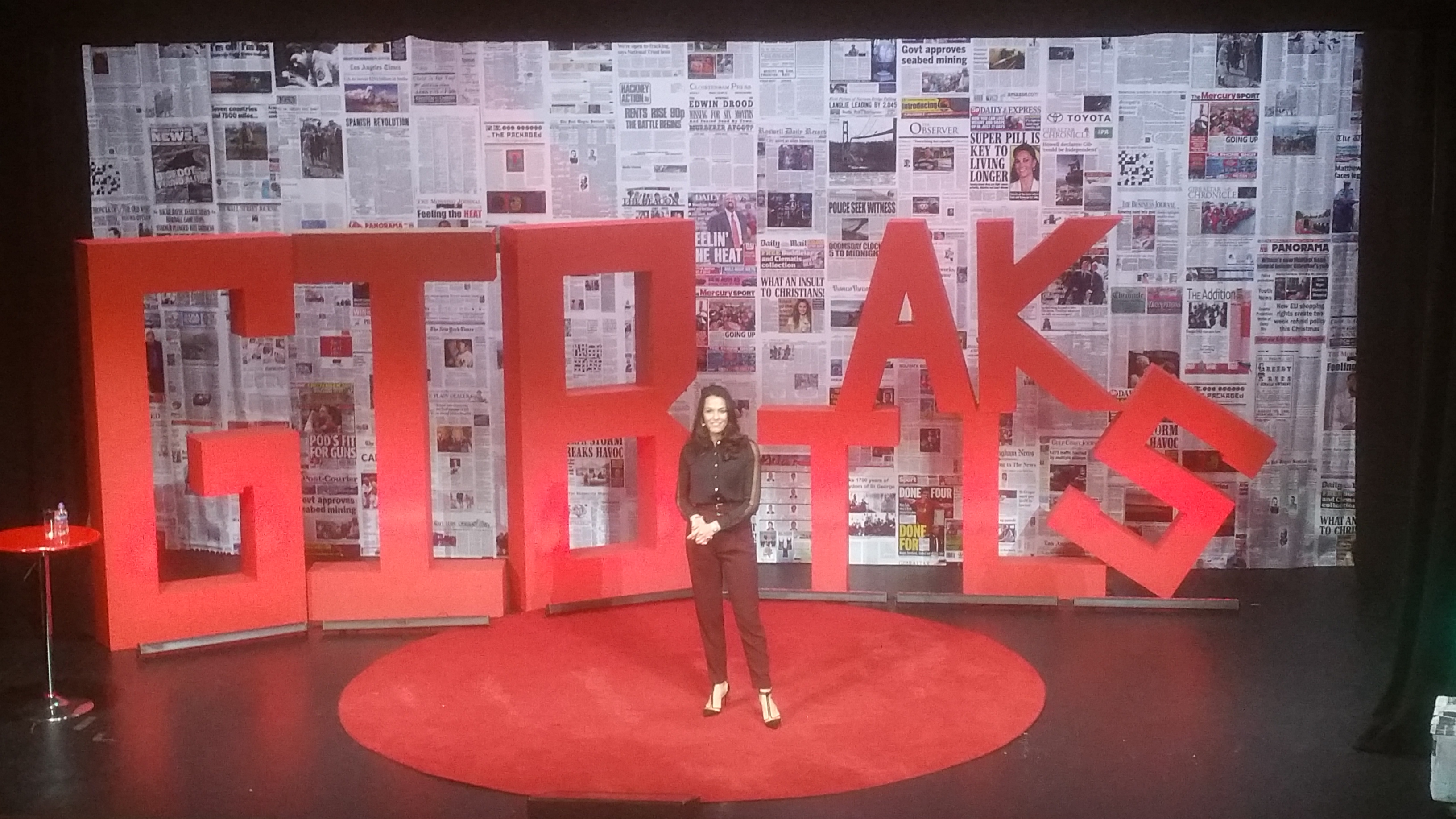 She always felt that she needed to thank her community after all the support she received and said that now, being the Mayor is the perfect way to show her gratitude and how happy is to be "100% llanita".
"I'm not scared of Brexit"
Sir Joe Bossano spoke about "The UN and the Brussels Betrayal" and explained the reason behind his getting involved in politics which was "To stop Spain taking Gibraltar over".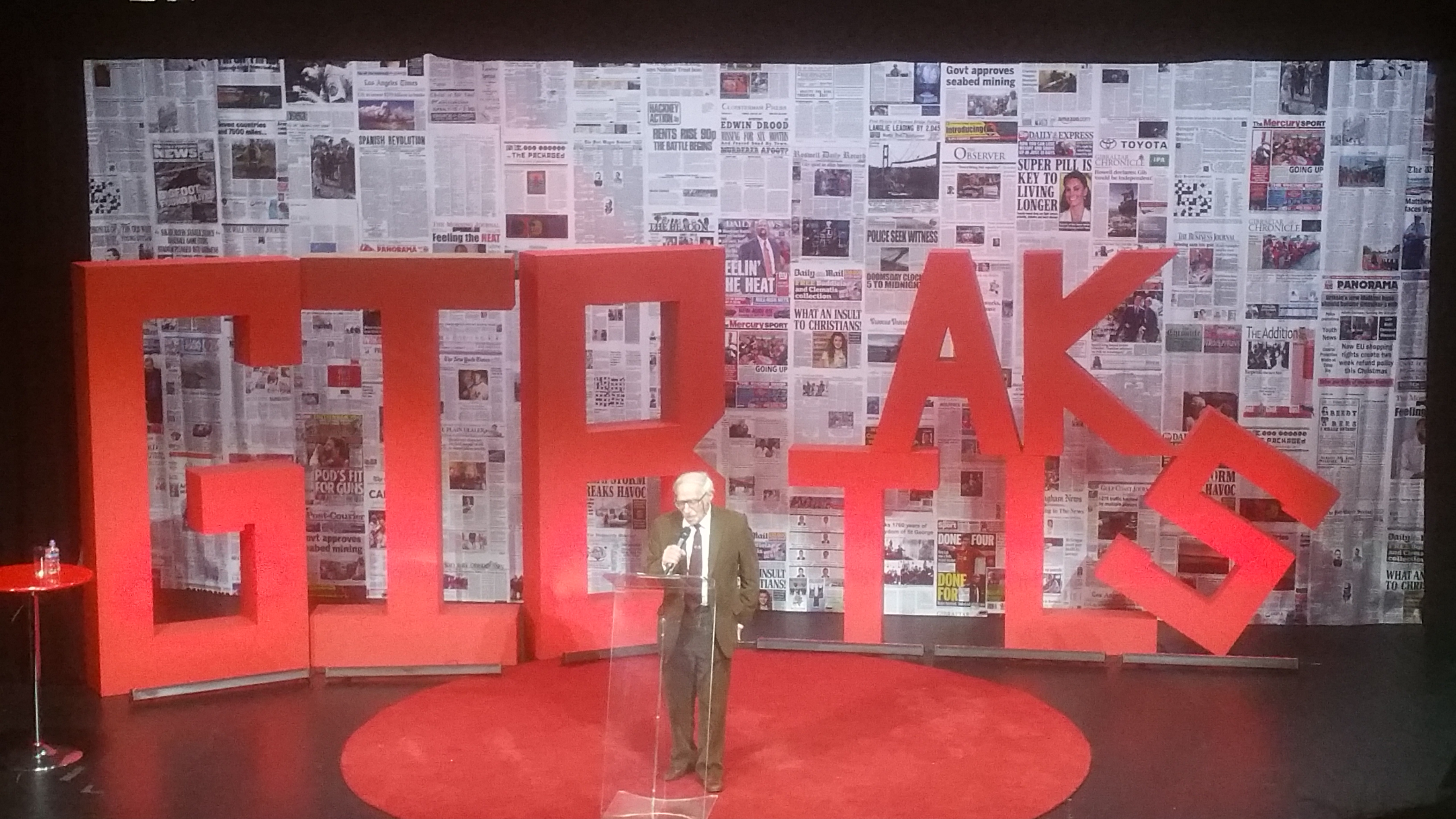 He also shared his opinion about Brexit and how he thinks the UK will leave the EU in 2020 with no deal.
After a long and interesting life, Ana Lydia Armstrong Danino, decided to be one of the 18 speakers of the 4th edition of GibTalks. She shared in a very unique way details about how she has travelled around the world, how she fell in love and how her career succeeded through the years and she became a pioneer Gibraltarian dance teacher.
"What I try to do is to capture the human condition"
The next speaker was photographer Stephen Hermida and he started his talk taking a picture of the audience. He believes that a photograph that contains the human condition is the one that evokes a strong emotional reaction in the viewer.
He shared his own experience as a professional photographer playing videos and exposing part of his work snapping people, places, buildings, festivals all around the world, in different indigenous tribes and how now he asks himself: who, what and why before he starts a new project.
From Emmeline Pankhurst to Princess Leia
Dr Jennifer Ballantine-Perera shared her opinions about gender equality using as an example "The last Jedi" to explain how masculinity has changed with time and how important is for women to be empowered.
"Let's have this conversation" she said, after asking "Why this silence? And why Gibraltar does not collect statistics on gender equality?"
Elliott Phillips – "The narrative of my life"
The Leader of the Opposition Elliott Phillips shared the story of his journey, how education helped him to deal with the pain of losing his mother when he was 17 years old and how "Gibraltar gives an opportunity to anyone."
In his opinion, social mobility and education are very important for many young people and he feels very proud of our community and how it's constantly growing and getting better.
He said his purpose as a politician was to give the same opportunity to everyone.
"I would love to hear him saying 'Mom, I love you'"
15 minutes weren't enough to hear Jane and Wayne Tunbridge describing their Angelman Syndrome journey - they told their story and shared a very emotional and powerful message with the audience, showing what a strong and loving family they are.
Their son Sean has Angelman Syndrome and Jane and Wayne have been travelling around the world trying to find a treatment for the condition. They said they were very grateful to everyone who has been helping them during this journey.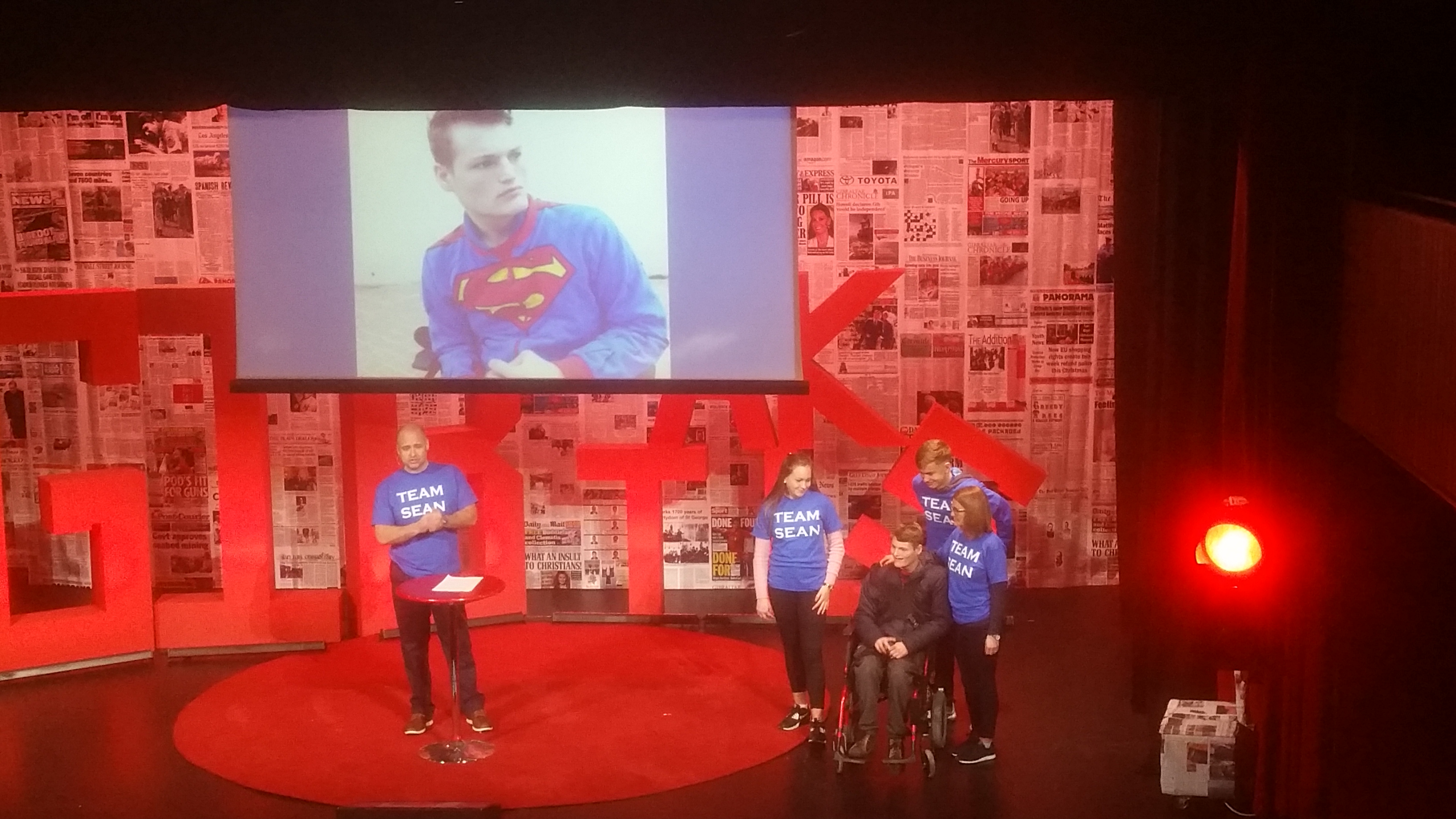 Sean and his team appeared in the end making that a very special and magical moment for everyone as they finished telling everyone: "Never give up"
A Tribute to Mary Chiappe
We also had the opportunity to see the video of GibTalks 2015 where Mary Chiappe, who passed away last year, gave an entertaining and informative speech about the connection between sex, gender and neurons.
"I belong to my family"
Kevin Ruiz gave his opinion about how we are all connected and how, as humans, we need to belong to someone or somewhere.
He shared his personal story about how he belongs to a large family. He also shared childhood memories and made the audience to feel proud to be part of their community - Kevin invited them to really know everyone around them and create their own circles.
The last speaker was Krishaan Kubchand and he spoke of "Gibraltar's Deep Future" with humour and creativity.
VOX POPs:
Four speakers from the community also had 10 minute slots to speak about their subject.
The first of them was David J. Diaz and he spoke about how the influence of his dad, meeting the musical greats of Gibraltar and how to a life changing experience helped him to turn his passion to his profession in music. He says to the dreamers: "if you have a passion, follow it" and "do not stop believing".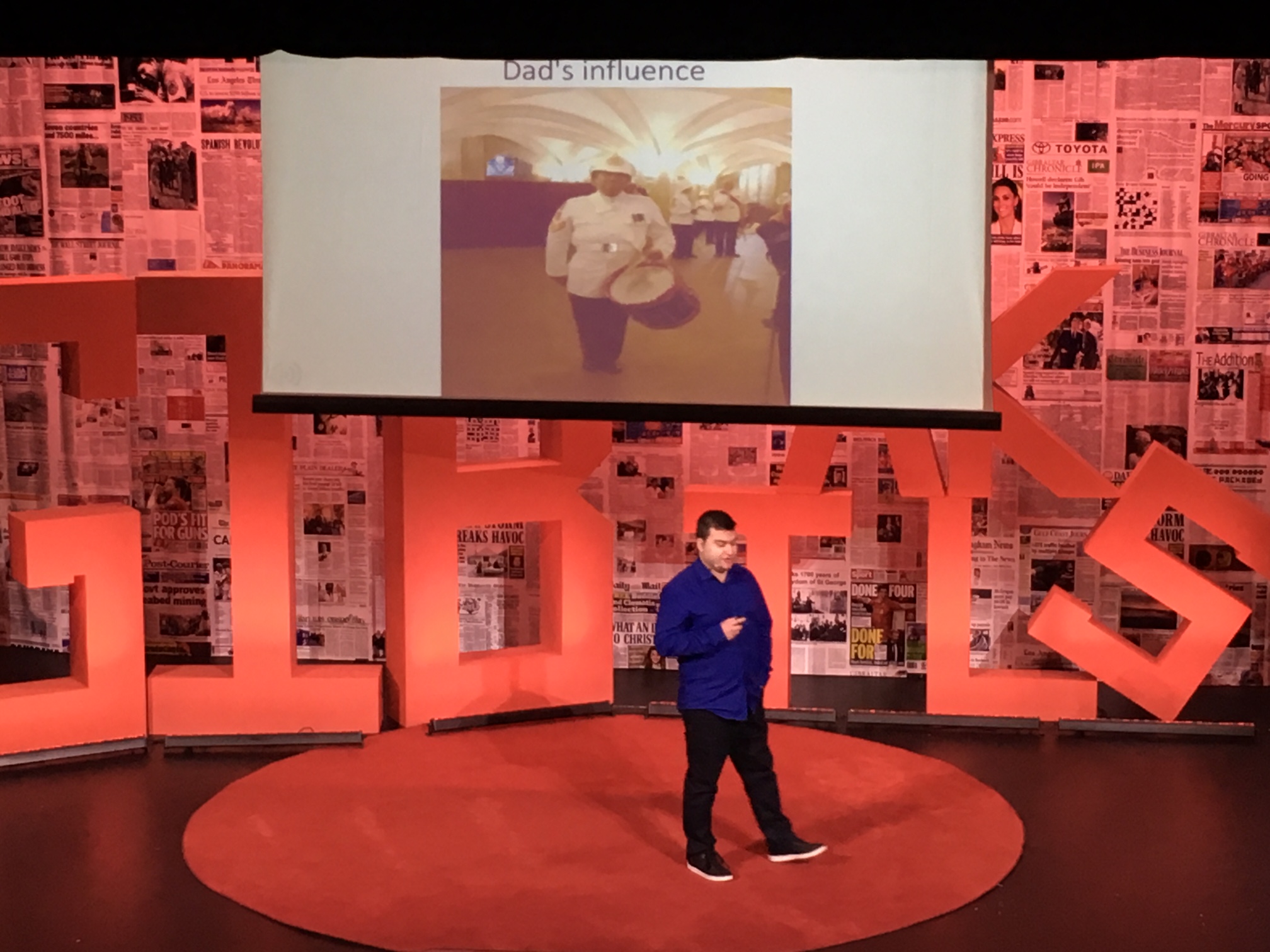 Trevelayne Faller took her 10 minutes chance to speak about "The plastic brain" explaining how our brains work.
"Your honor, I'm the alligator" Ronnie Barabich spoke of his book, "The Memoirs of Arnold Barobiscio", describing the episodes in a very unique way inviting the audience to read it.
"Something needs to change" said Carmel Khalilian sharing the purpose of Planning Vision.